Overview:  

Premium 70/30 Beam Splitter Glass
Adopt 26 layers of coated tempered glass,7H hardness, ultra high transmittance and excellent reflection effect, keep high definition prompting, improve shooting efficiency.
Up to 11" iPad Size Promoting Devices
The T3S teleprompter can support smartphone and tablet prompting, max 11'' tablet.
Support smartphone and DSLR dual shooting
Supports shooting with smartphone/DSLR camera, the teleprompter is perfect for video recording, live streaming, interview, speech, etc.
Wireless Bluetooth Remote controller
The Blue-tooth remote allows you adjust Speed/Pause, Page up/down controls or change the text & background color.
Exclusive teleprompter APP
The free teleprompter app DESVIEW working with the remote controller is offered in app stores, compatible with all Android & iOS devices.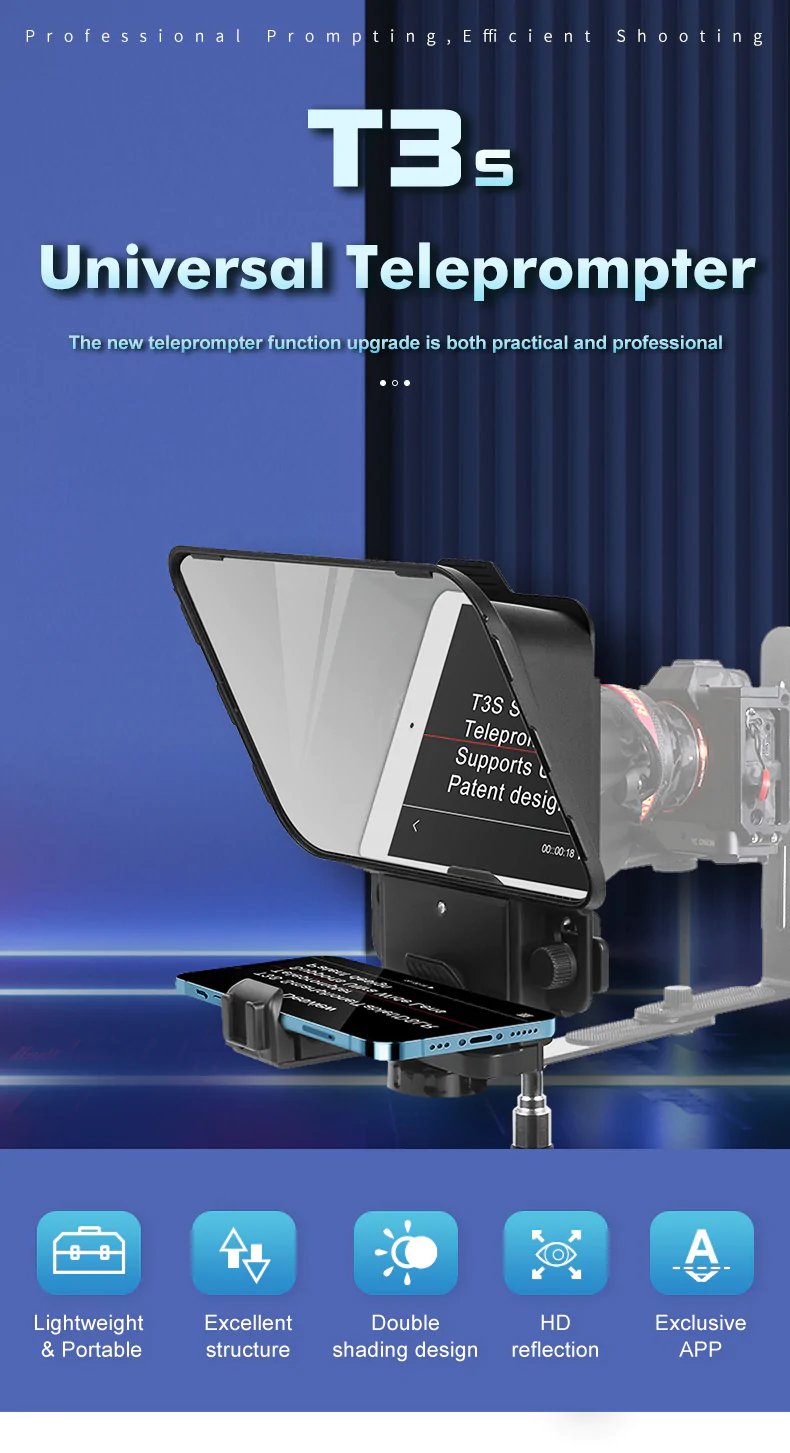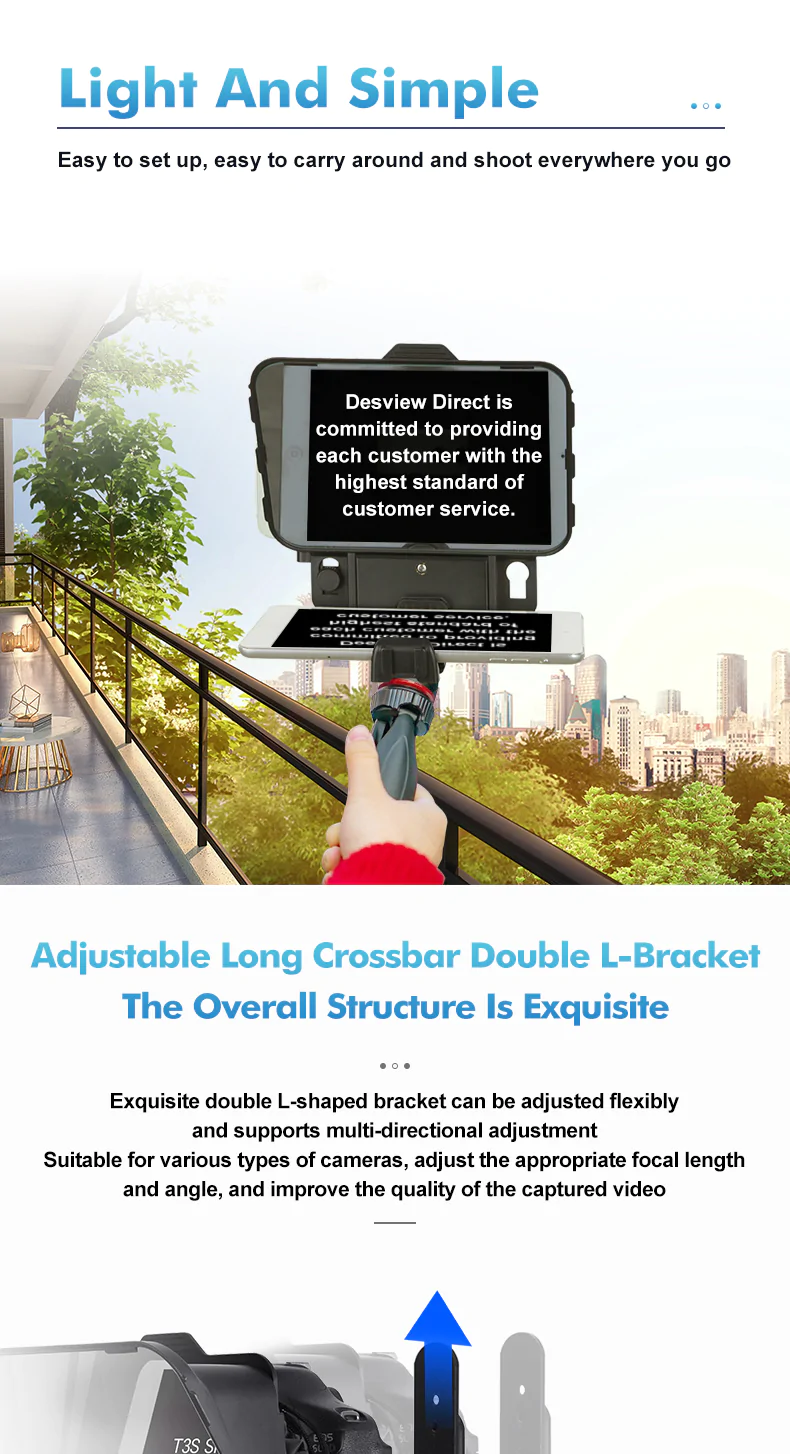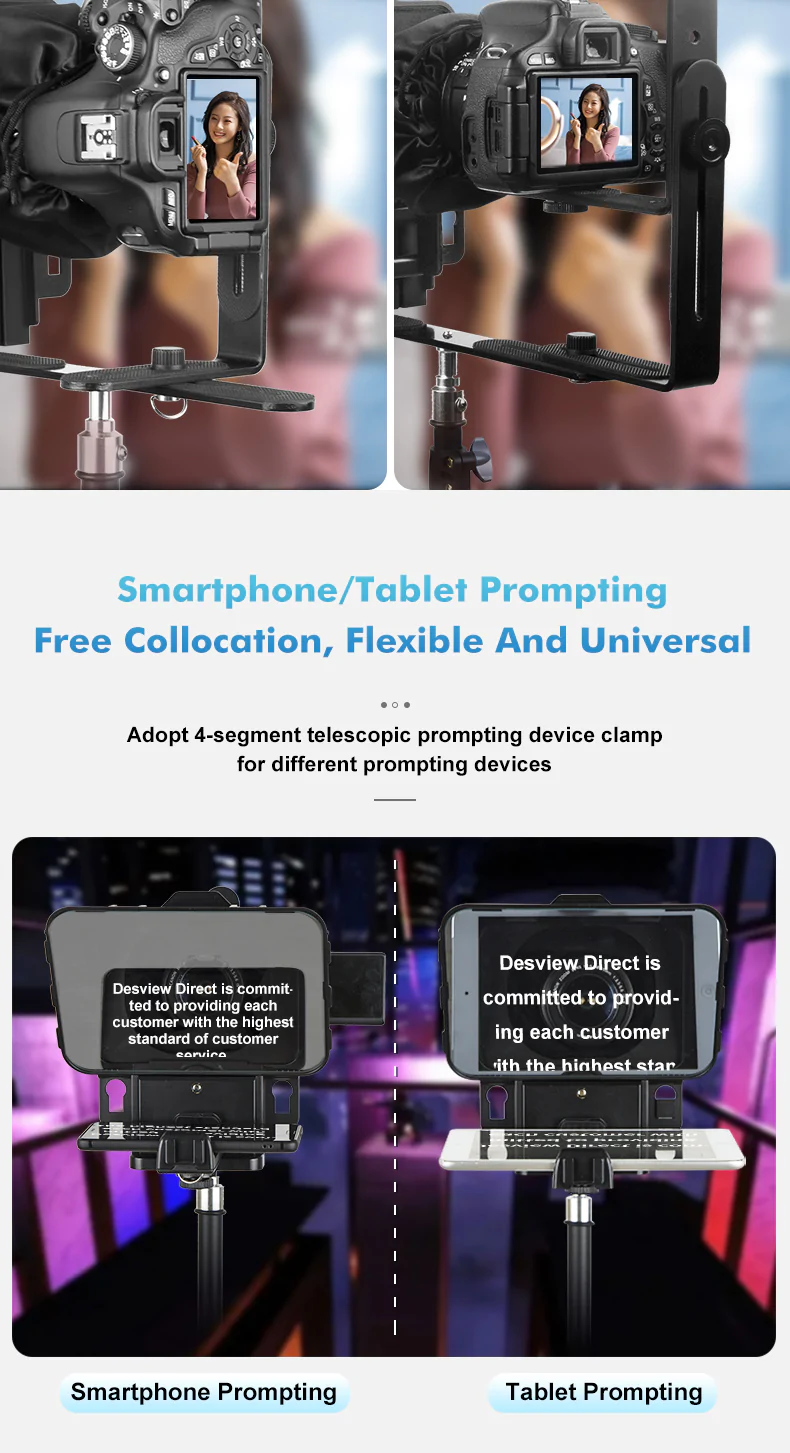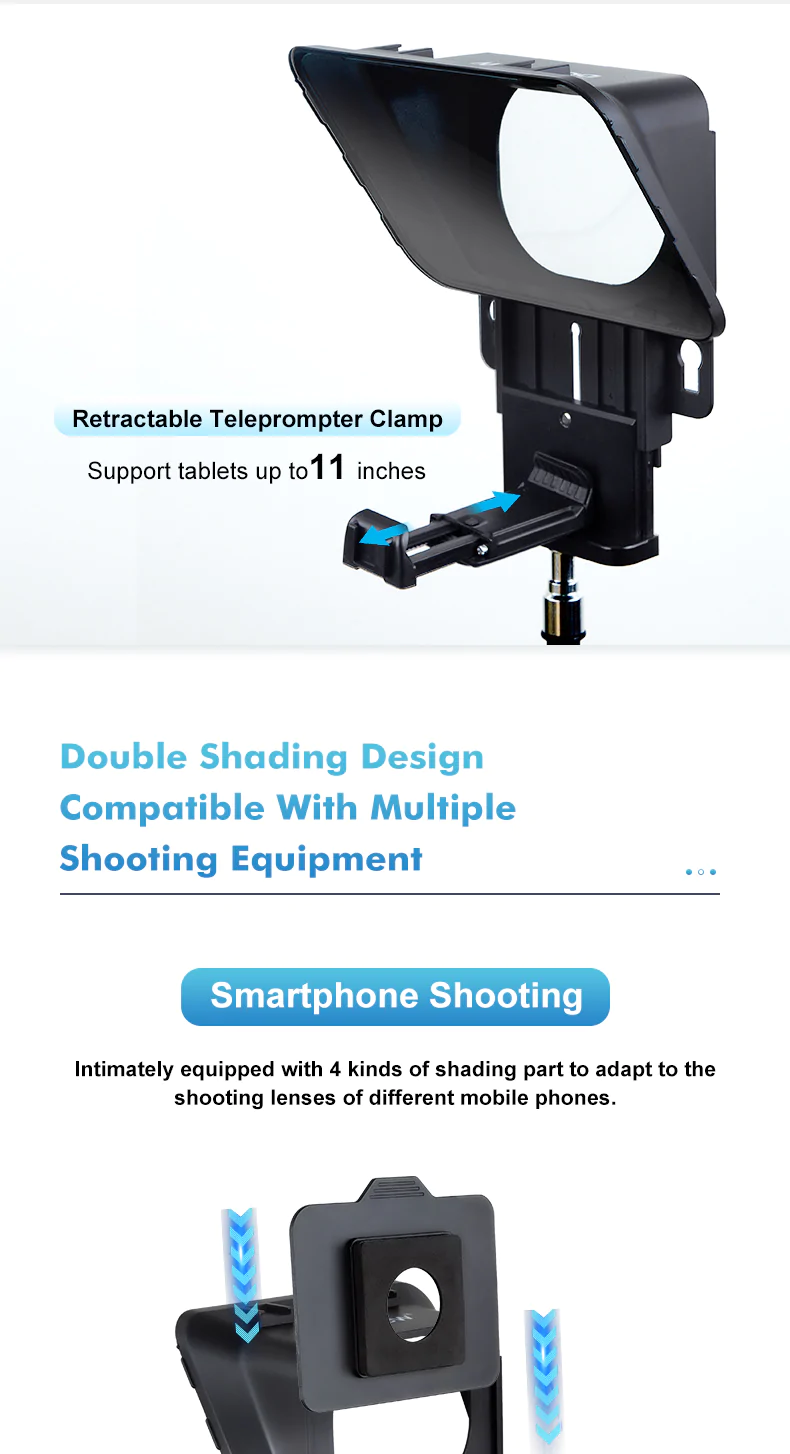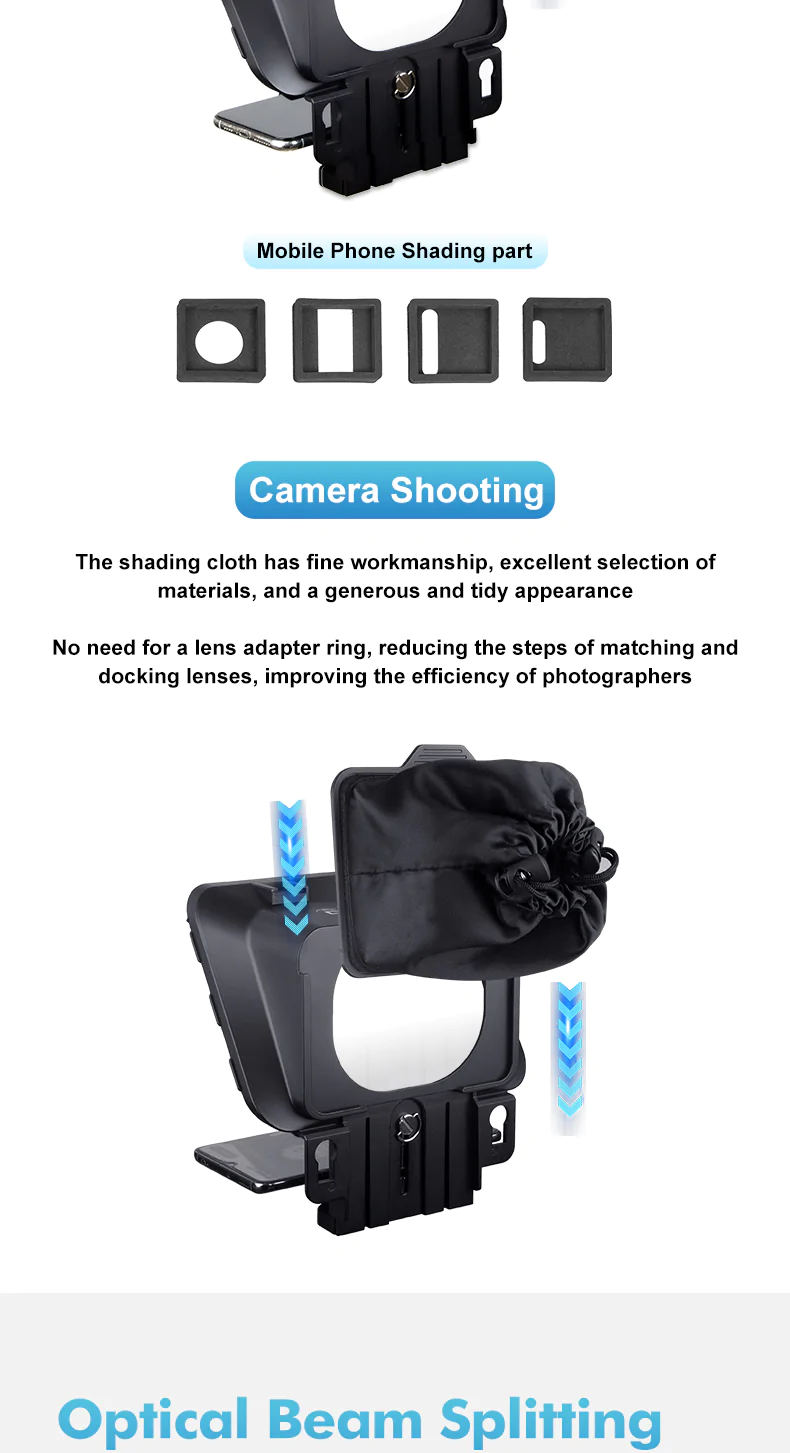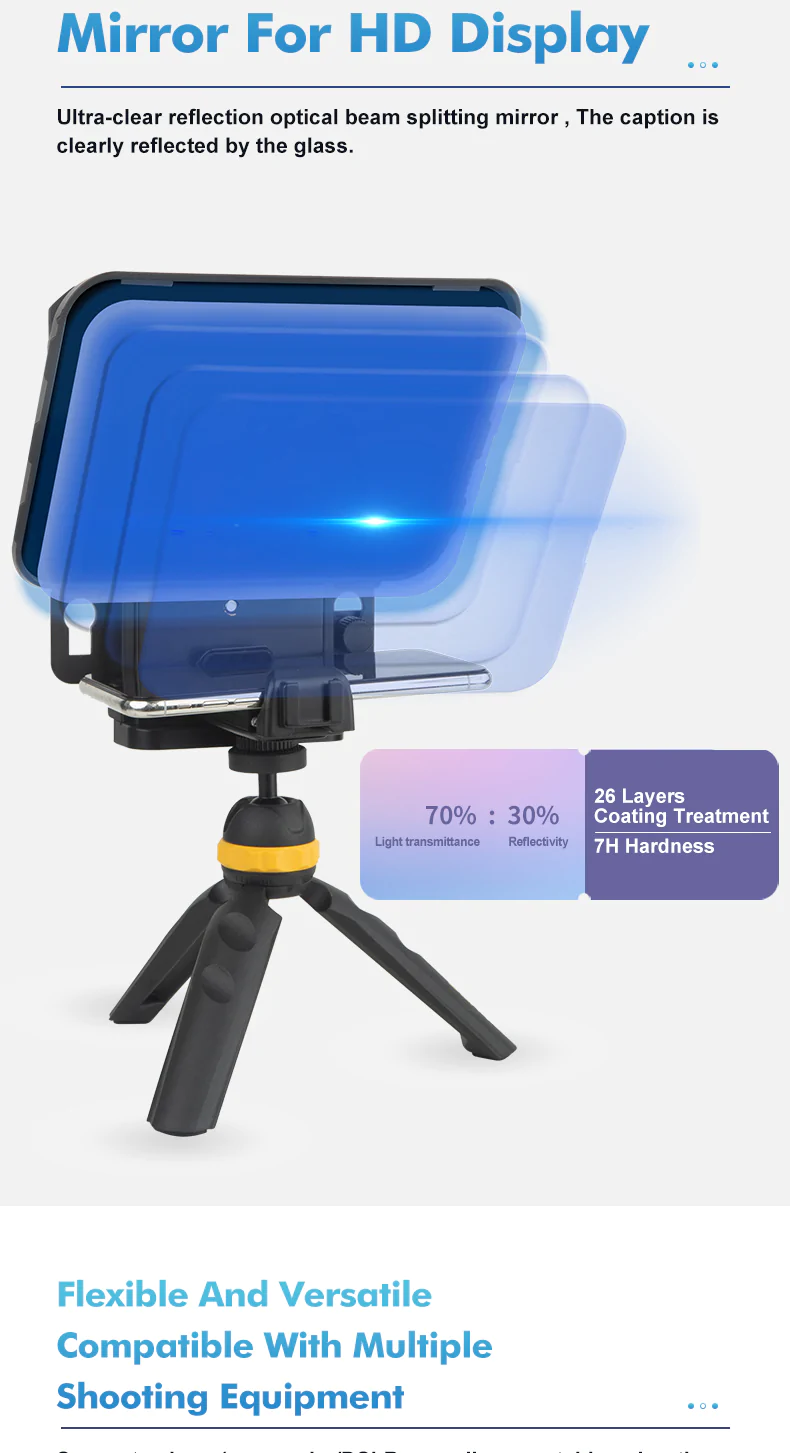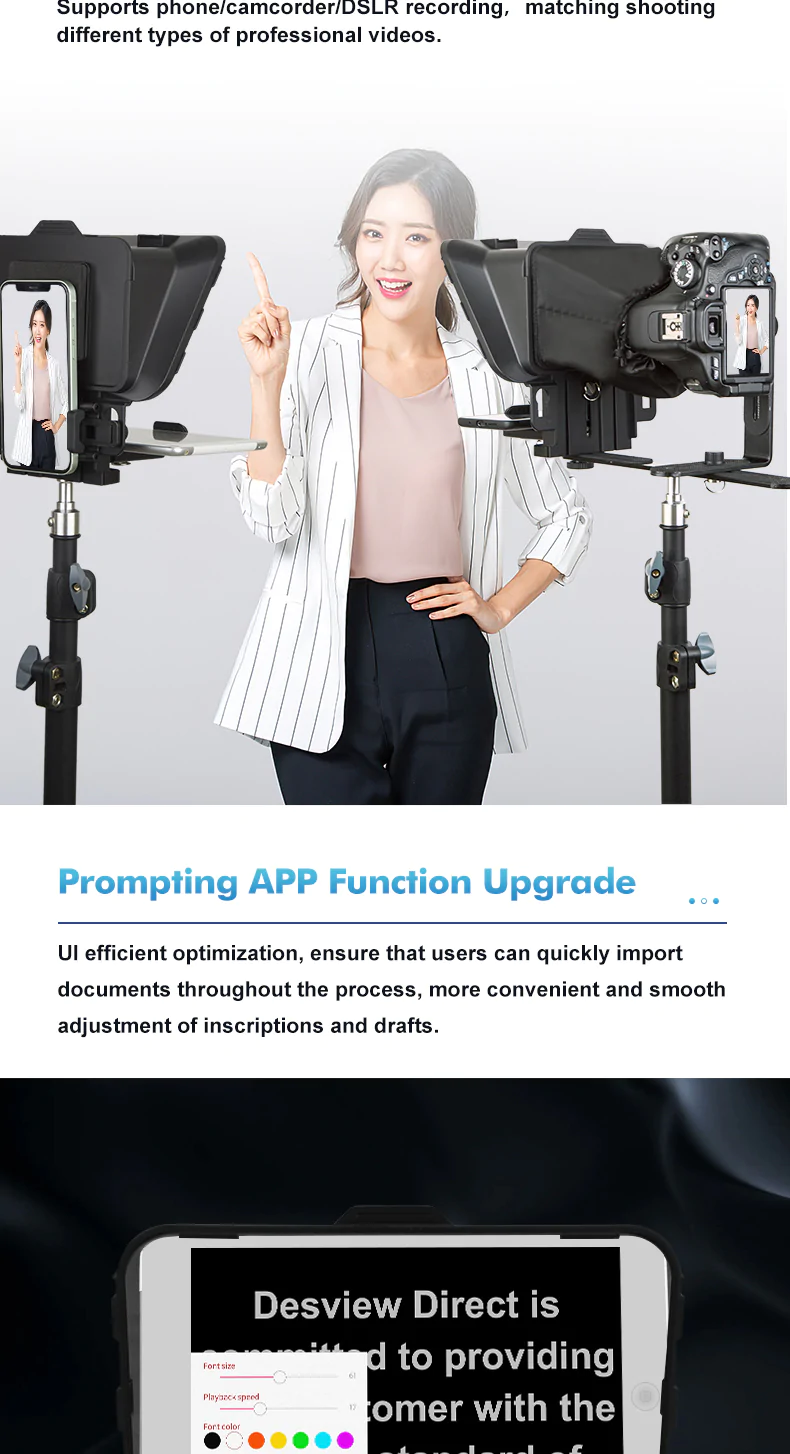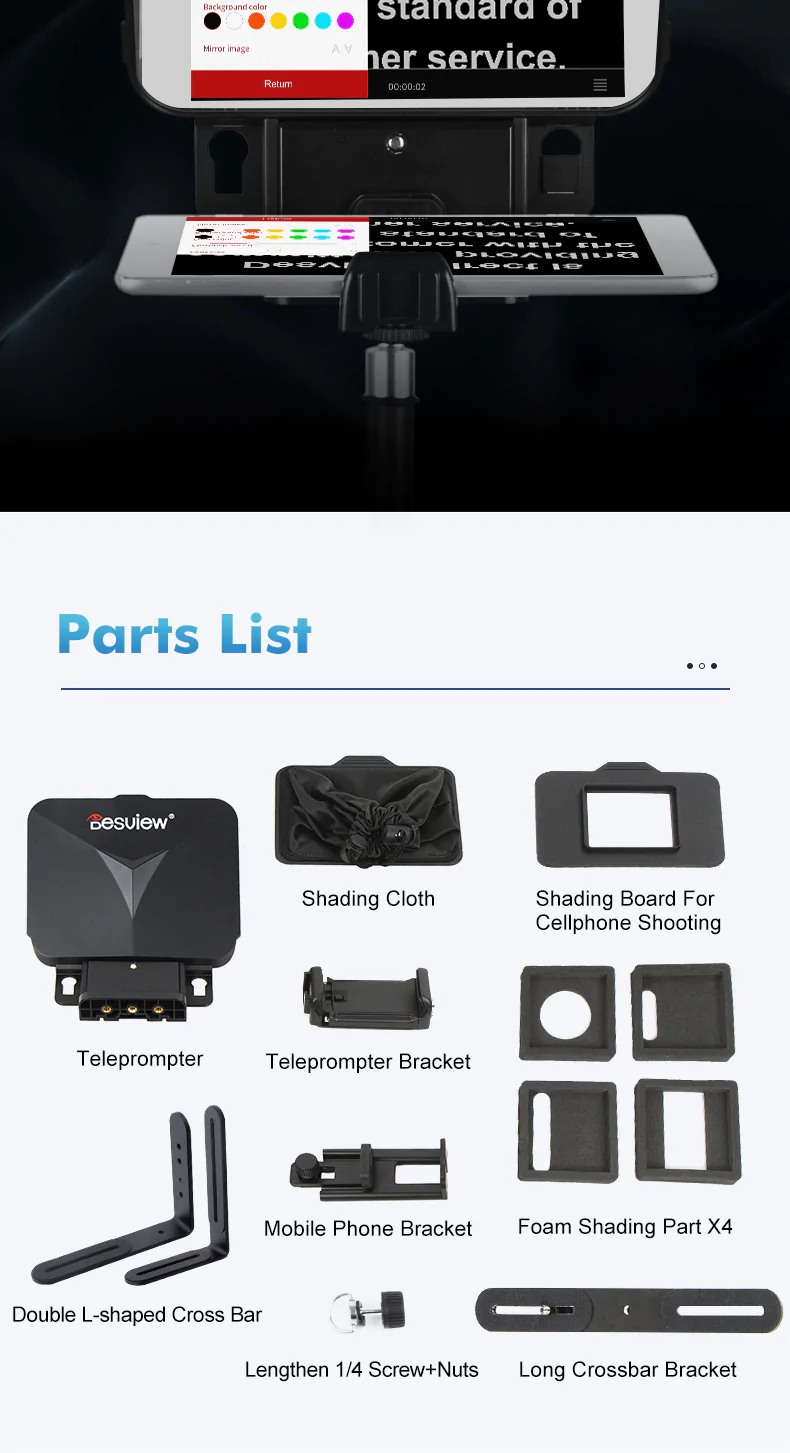 NOTE: Camera, Cellphone and Tablet are NOT INCLUDED in the package, it is only for Visual representation on how to use the product.