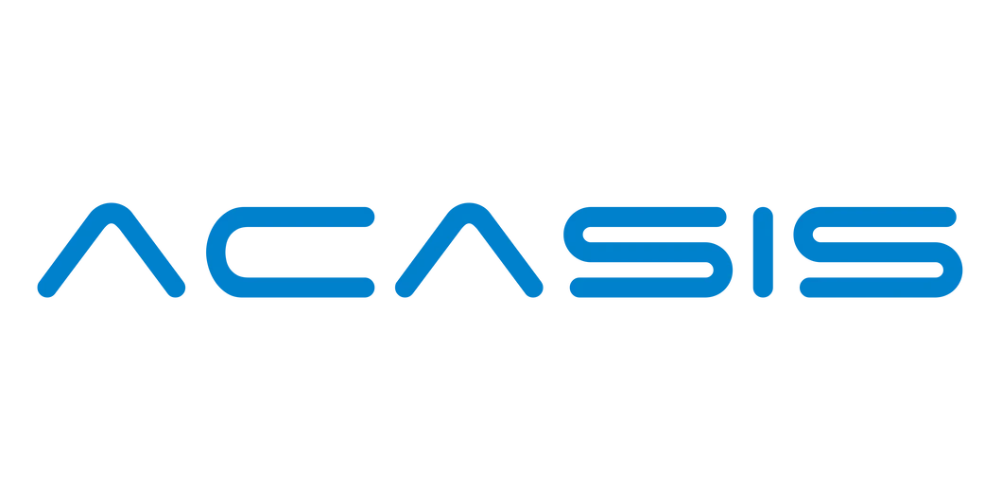 ACASIS 10 Ports USB 3.0 Splitter Docking Station Charging Hub with 5Gbps High-Speed Data Transfer Speed


The Acasis USB 3.0 12V 4A splitter HS-710PB (10 Port) is a device that helps you quickly expand connection ports for computer and laptop devices. This is an ideal solution for those who need to connect many devices at the same time, especially for office and school systems.

High and stable transmission speed
The Acasis USB 3.0 12V 4A HS-710PB (10-Port) hub can support up to 10 expansion USB devices at the same time. At the same time, it provides charging speeds up to 5V/2.4A per port. In case you connect to external storage devices, it also supports quite fast connection and data transfer speeds (up to 5 Gbps), allowing you to save a lot of waiting time and work faster.

Supports multiple individual switches
The Acasis USB 3.0 12V 4A HS-710PB (10-port) splitter is quite handy with 10 separate on/off switches. This helps you be more proactive when using multiple devices.

This device also has a built-in smart chip to protect the central controller and the devices you are using from overvoltage, overcurrent, short circuits, etc. Make sure the connection is always stable and safe during use.

Supports connection to many different devices
Easily connect peripherals such as mice, keyboards, hard drives, memory card readers, or portable hard drives to your desktop, laptop, or Macbook.

Support an intelligent auto-recognition feature that makes it aware of the device you are using and provides super-fast data transfer.

LED indicator lights
Each time you use the device, there will be an LED indicator system for each port, so you can easily identify the power status.

allows you to configure 3.3 FT for more convenient and efficient use.

Compact design
Designed with aluminum material, it provides light weight and flexibility, which is very useful for those who often go out to work or travel.

The overall size of this device is also equivalent to a compact phone, not taking up too much office desk space.



PRODUCT IMAGE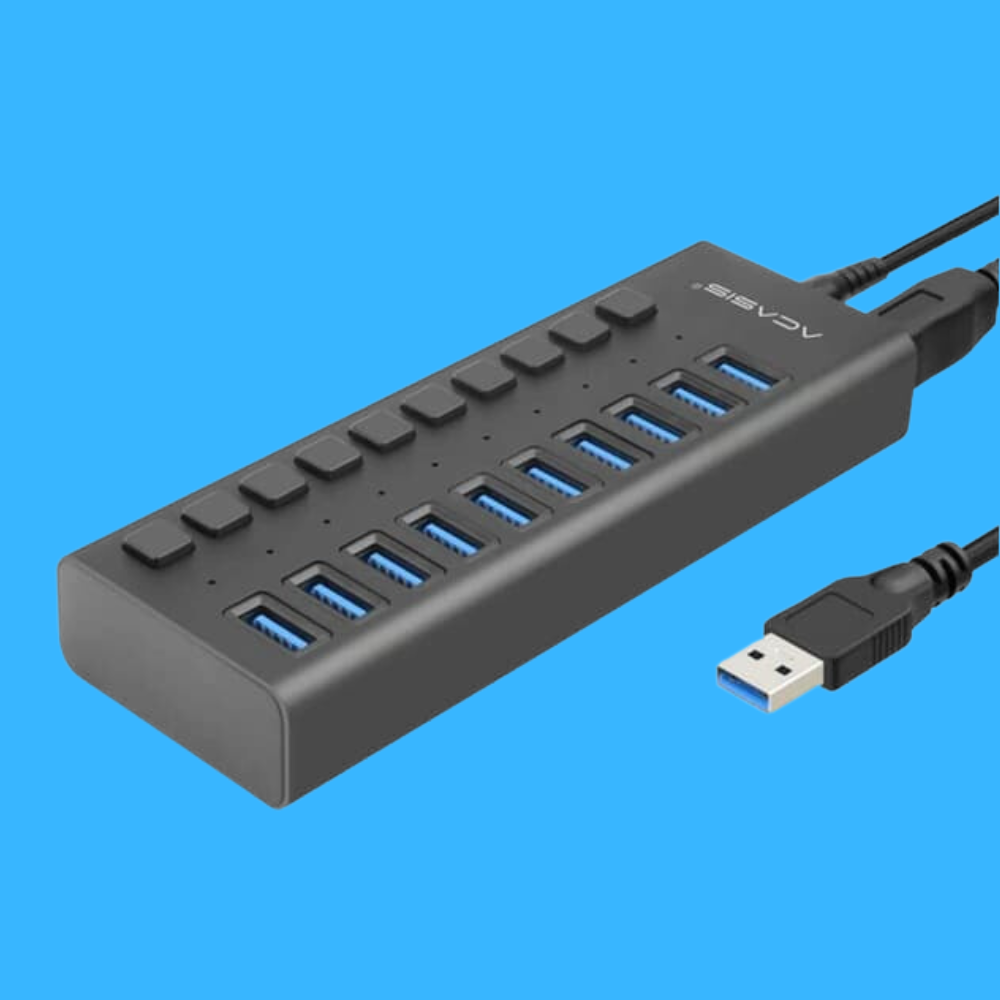 Specification and Details
Acasis USB 3.0 12V 4A splitter HS-710PB (10 Port)

High and Stable Transmission Speed

Extend 10 super-fast USB 3.0 ports to your computer.

There is a system of LED signal lights

There are individual switches.

12V-4A adapter available.

Supports 127 devices by daisy-chaining multiple hubs