◙ 【Smart Voice Enhancement】 : Real-time voice optimization and background noise reduction is conducted by the customized DSP algorithm to ensure you always sound crystal-clear to the other side.
◙ 【6 Microphone Array】 : Stand up, walk around, and be confident knowing that PowerConf S3 Bluetooth speakerphone has 360° voice pick up and covers your entire meeting space.
◙ 【Optimized Clarity and Volume】 : Voice volume is automatically balanced to make up for differences in loudness and distance from PowerConf S3 Bluetooth speakerphone.
◙ 【Double Talk】 :Hear every word of online meetings, with no words skipped even with simultaneous speakers
◙ 【Easy To Setup】 : PowerConf S3 Bluetooth speakerphone is compatible with all popular online conferencing platforms and can be connected to your phone via Bluetooth or computer with the USB-C cable.
◙ 【24 Hours of Call Time】 : A built-in 6,700mAh battery powers multiple meetings without needing to recharge. Additionally, charge your devices via PowerConf S3 at optimized speeds—thanks to Anker's PowerIQ technology.
PowerConf S3 Speakerphone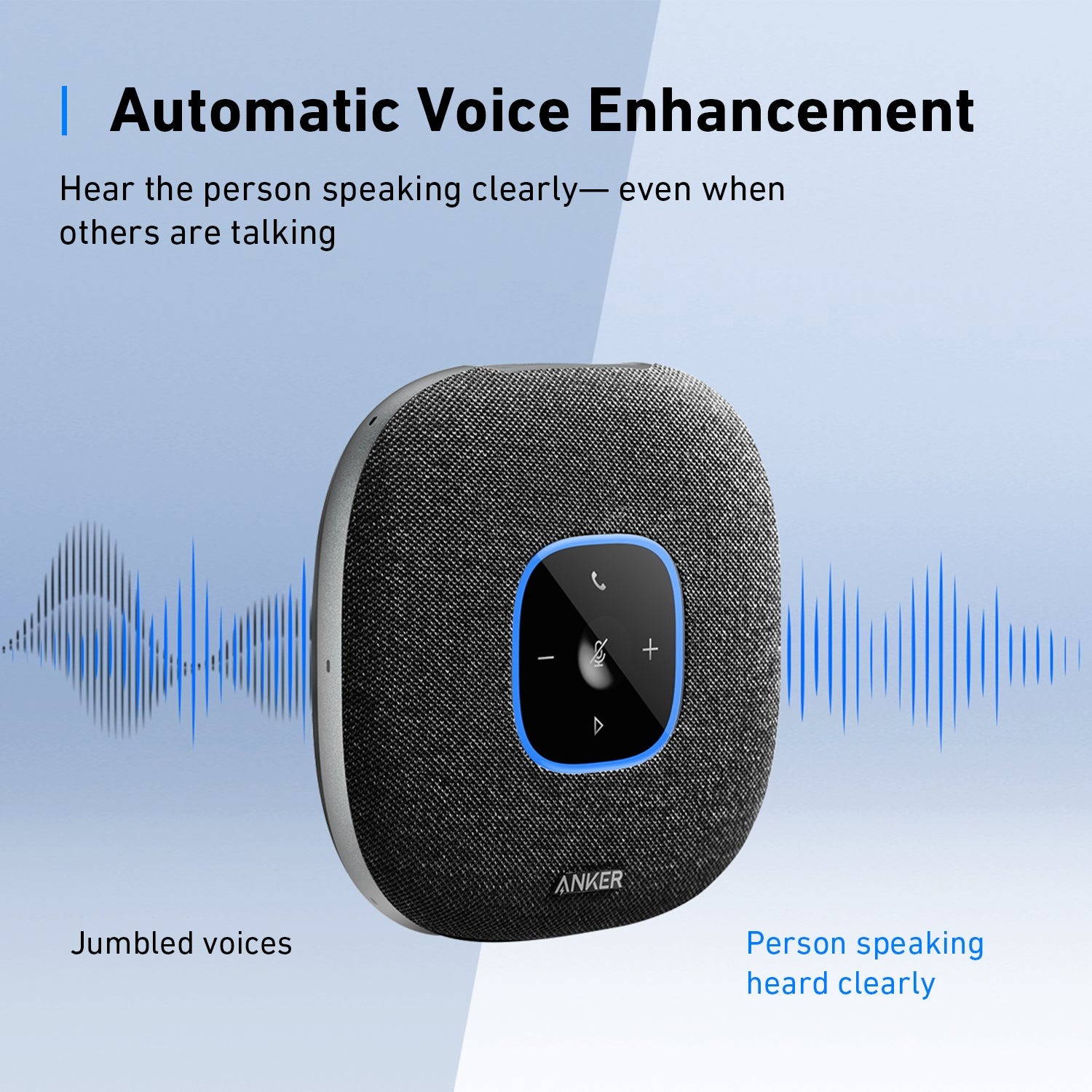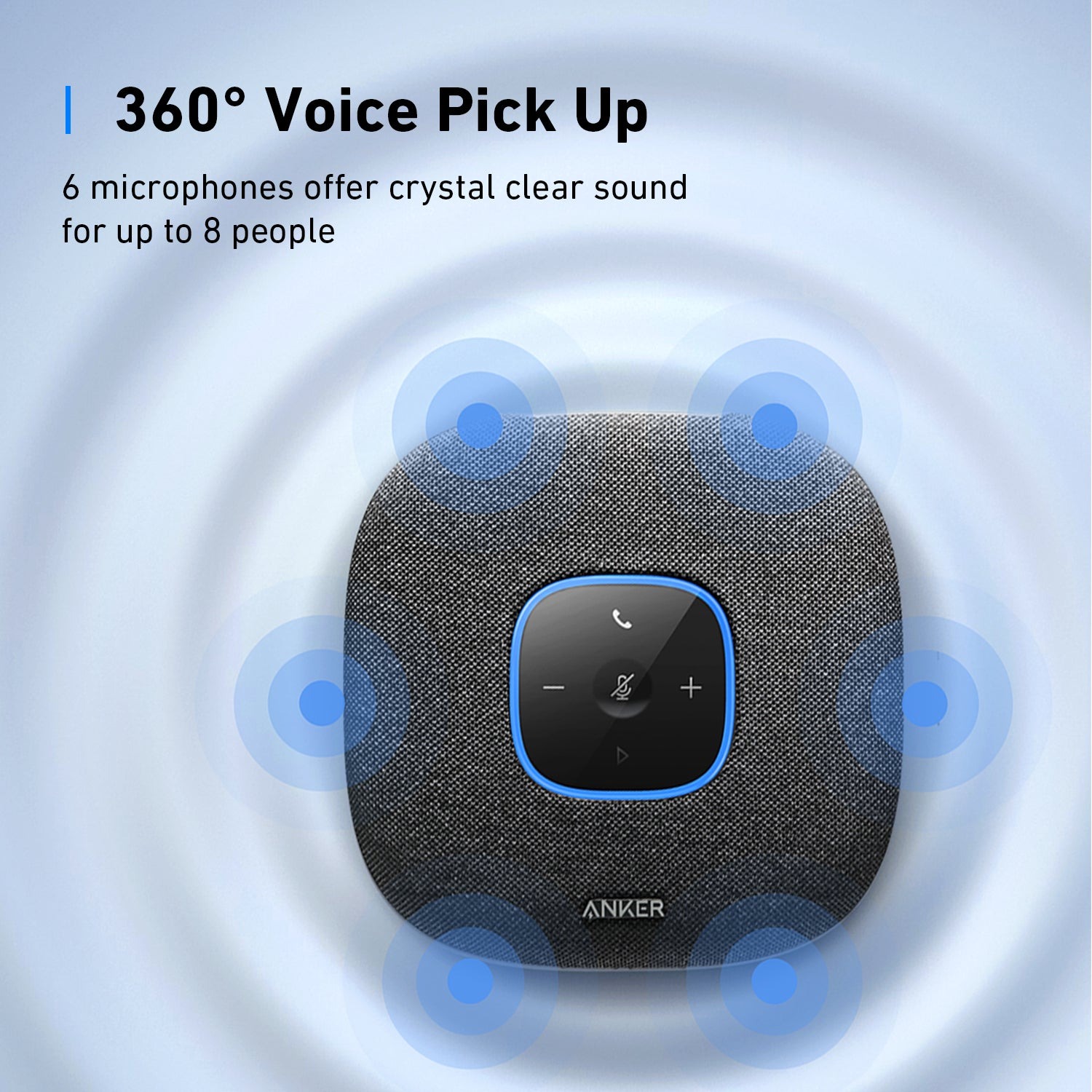 24-Hour Playtime
PowerConf S3 Bluetooth speakerphone has a built-in 6,700mAh battery to allow you to make up to 24 hours of calls from a single charge.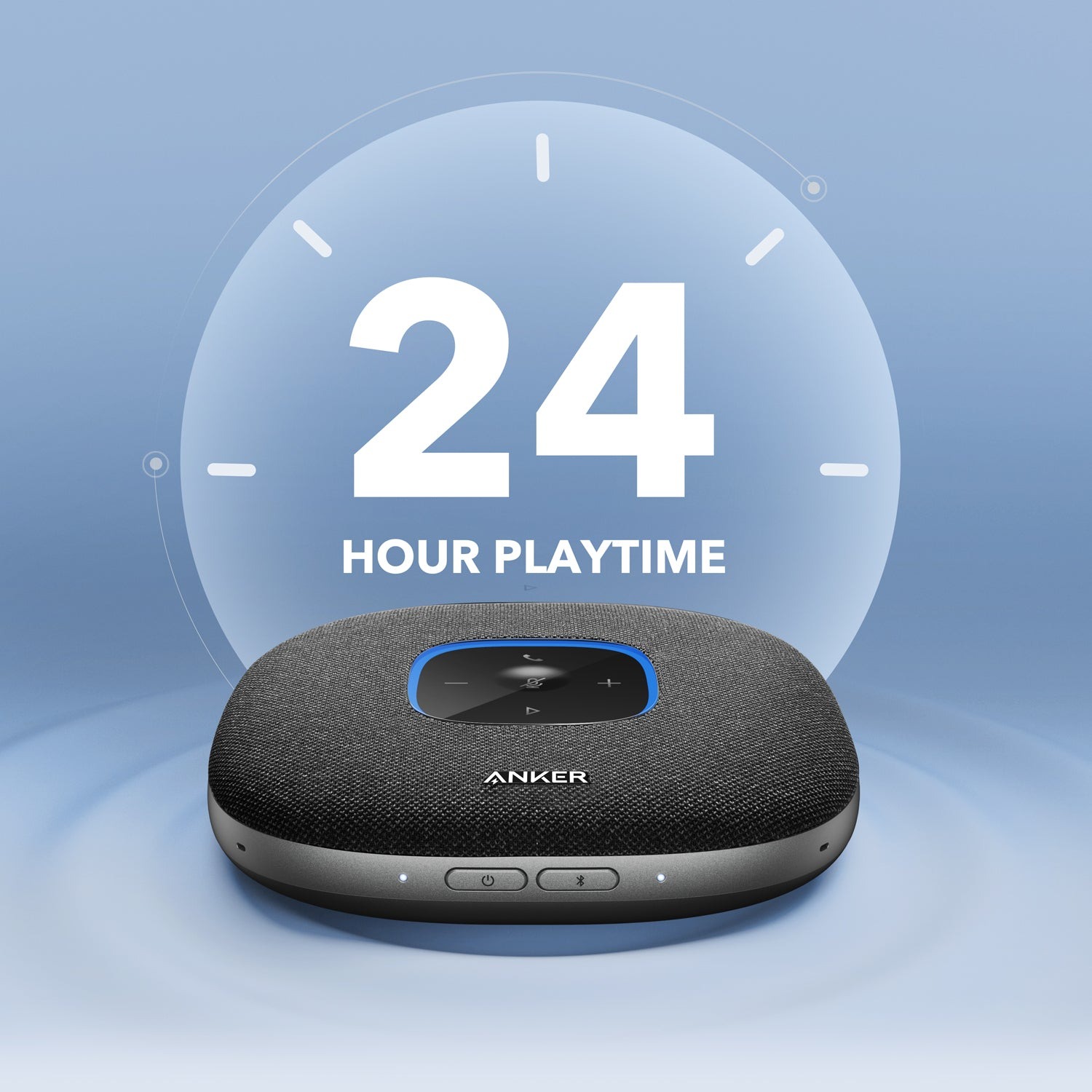 Universal Compatibility
Use with all leading online conferencing services such as Skype, Google Hangout, Facetime, Zoom, WebEx, GotoMeeting, and Chromebox etc.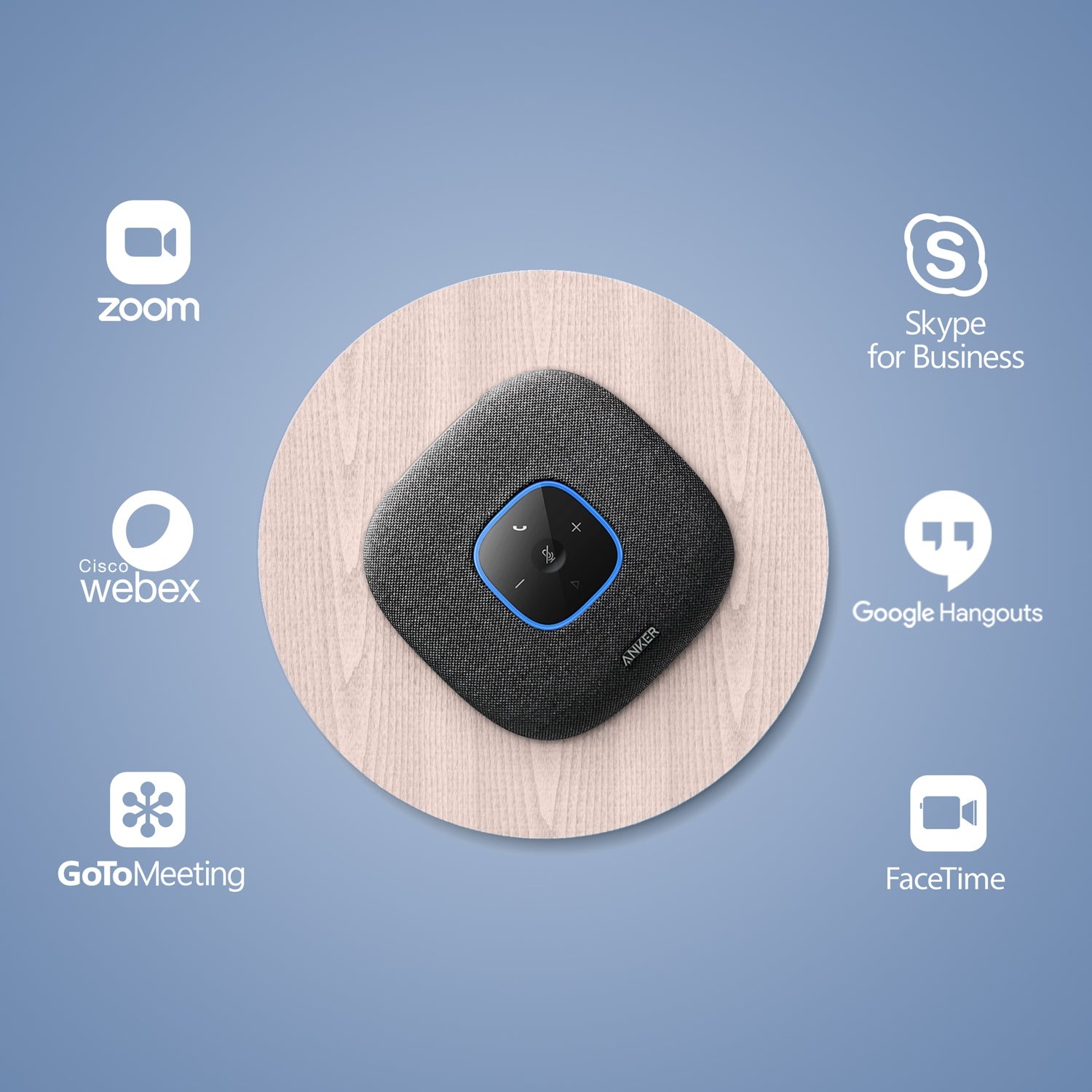 Travel Case
Protect PowerConf S3 Bluetooth speakerphone when traveling on business trips.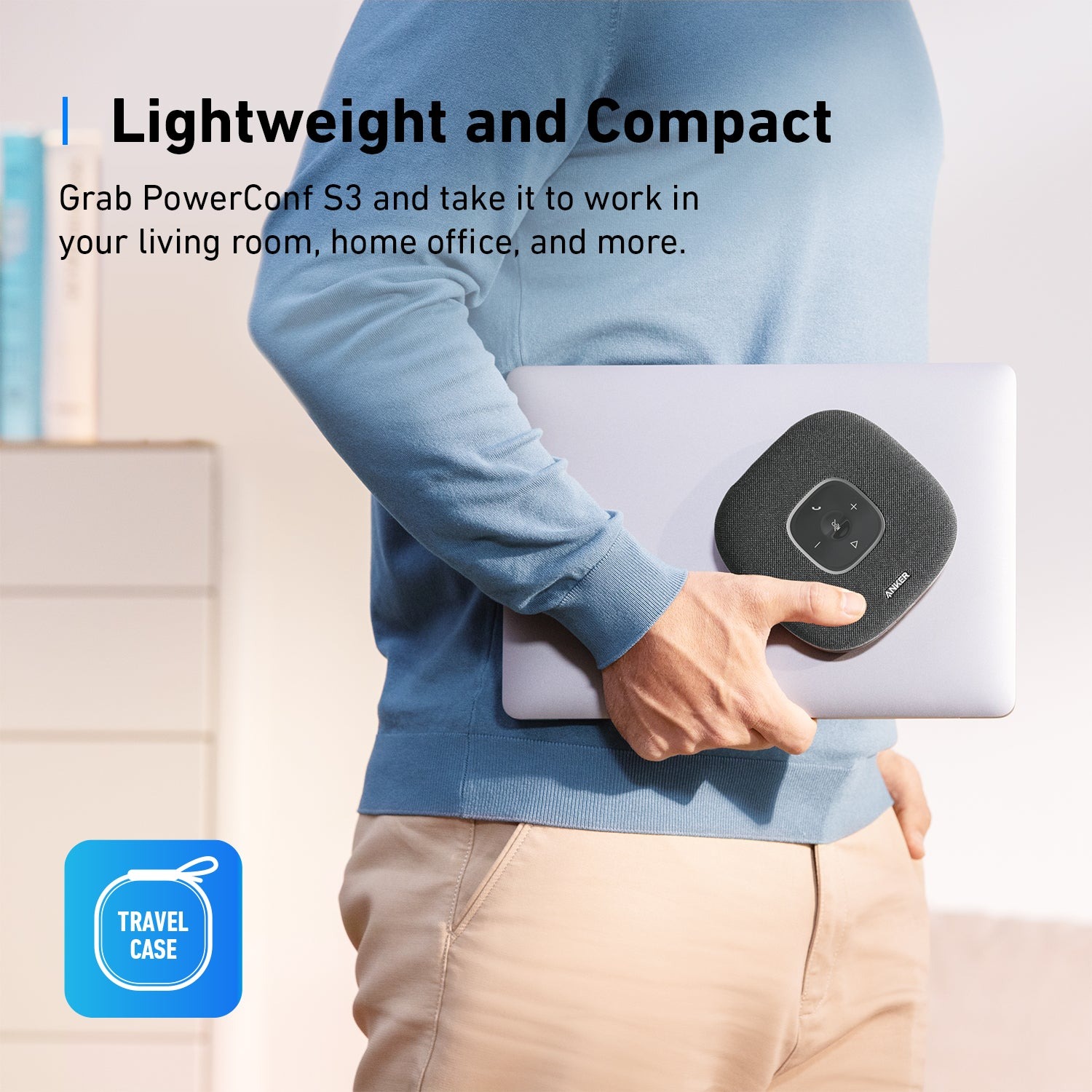 Perfect For Remote Working
Take your meetings on business trips, to your home office, hotels, and more.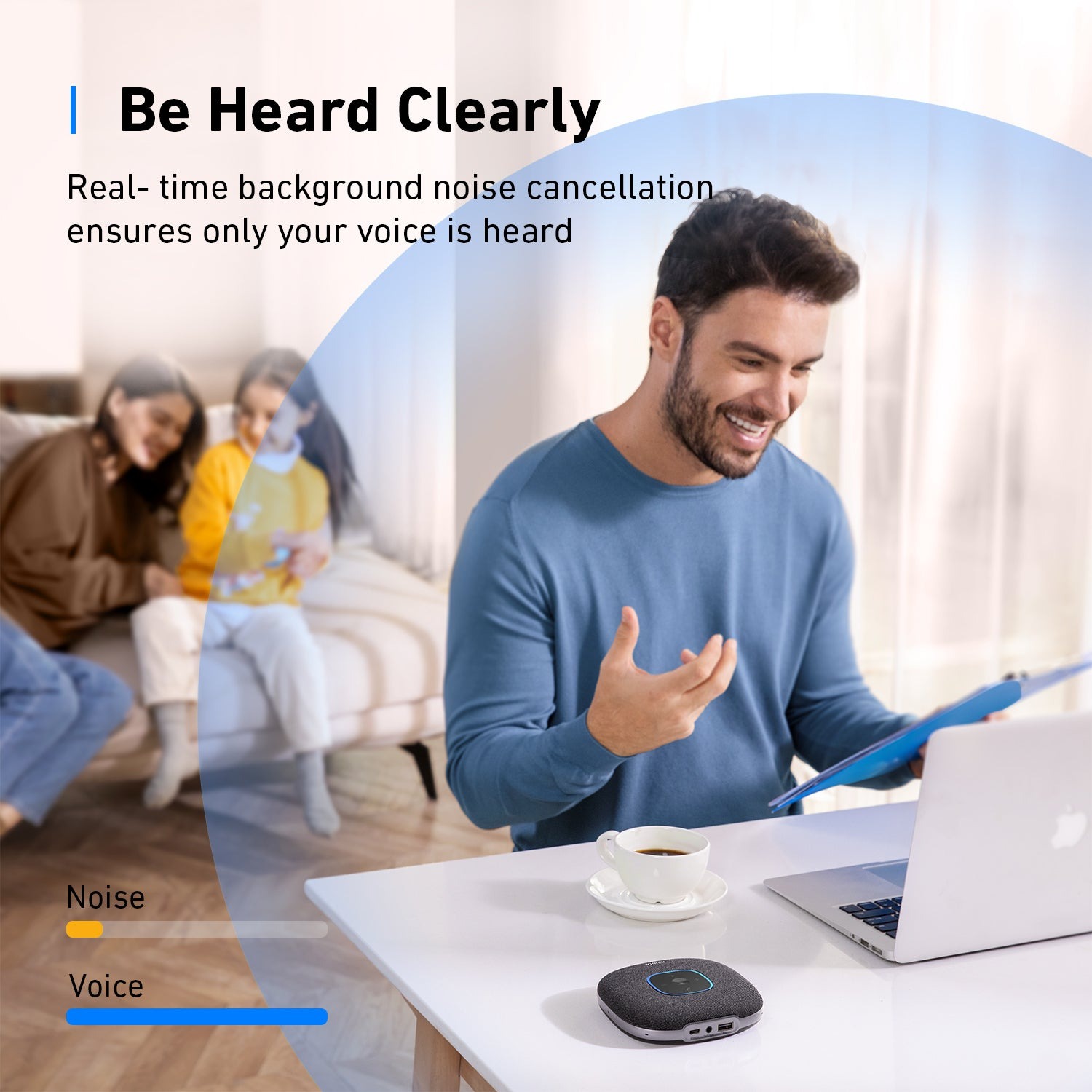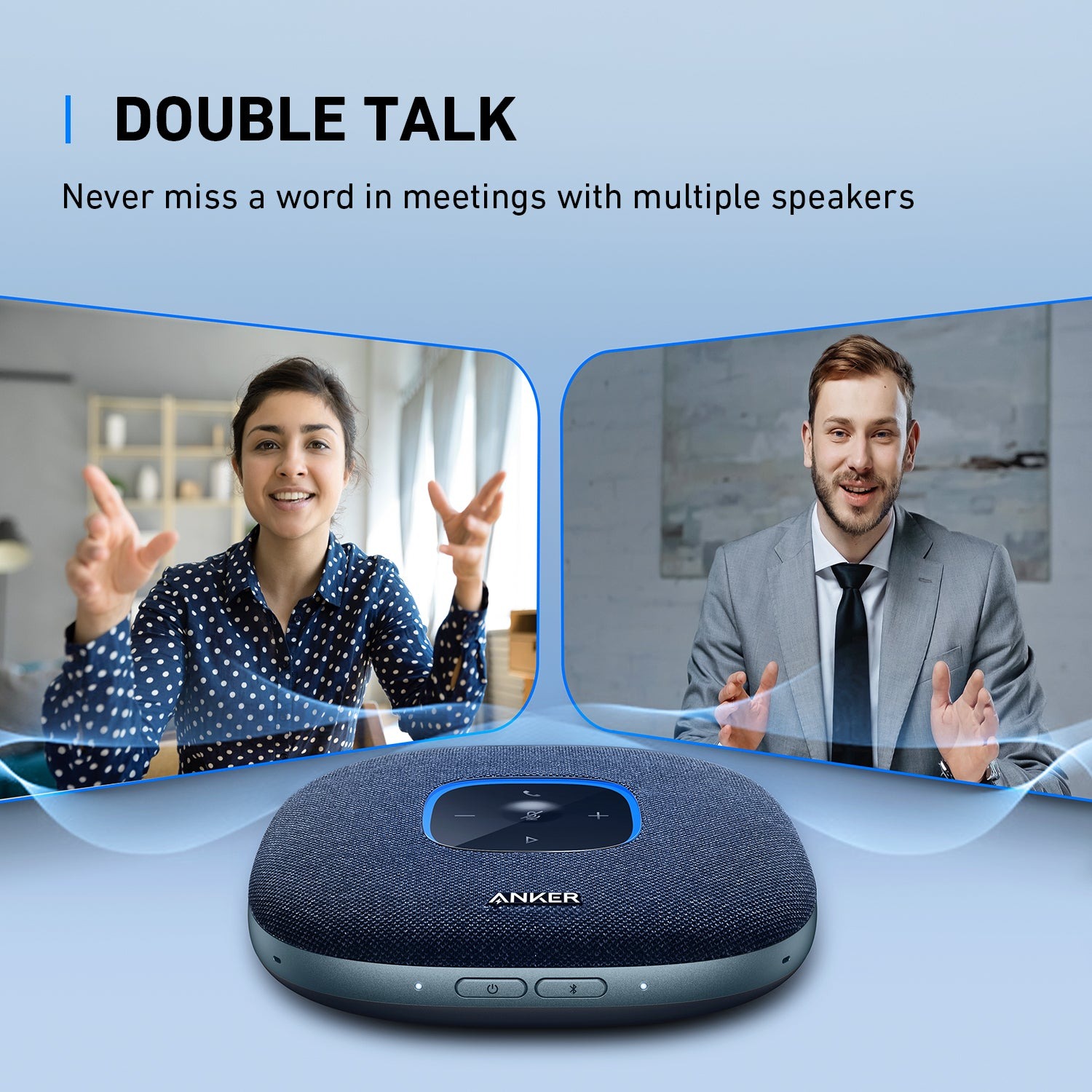 Stable Connection
Bluetooth 5 ensures the connection between your device and PowerConf S3 is consistently strong and reliable.