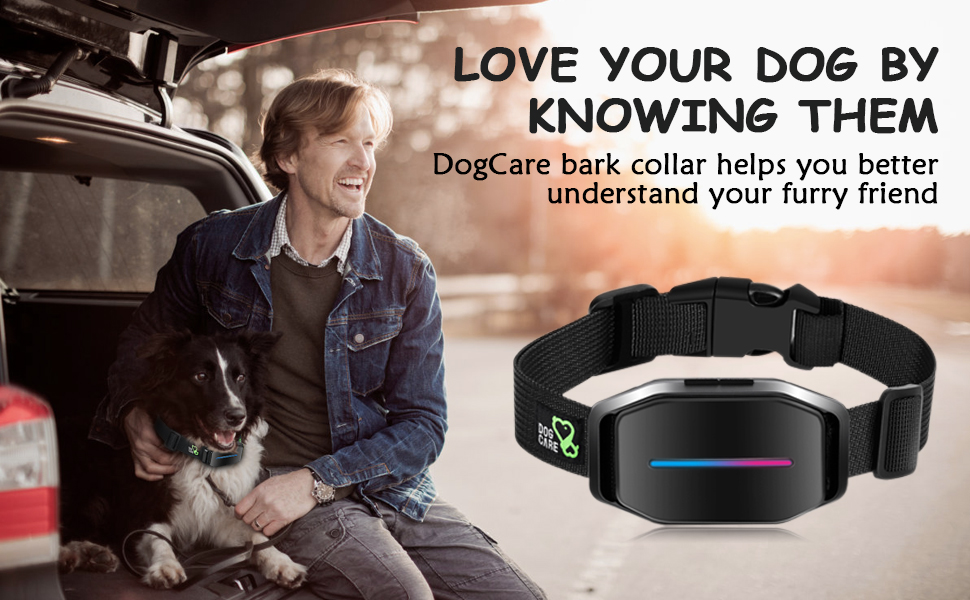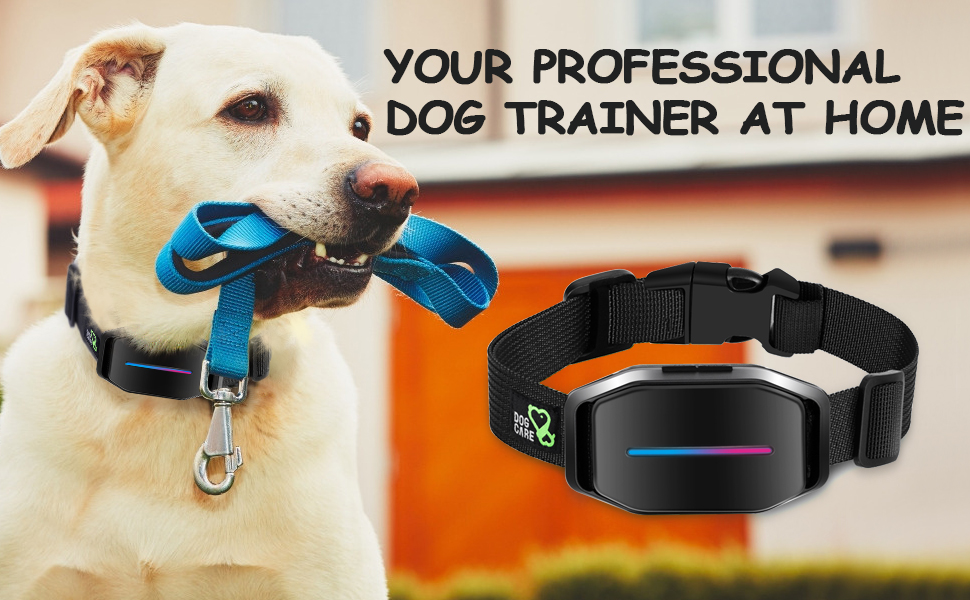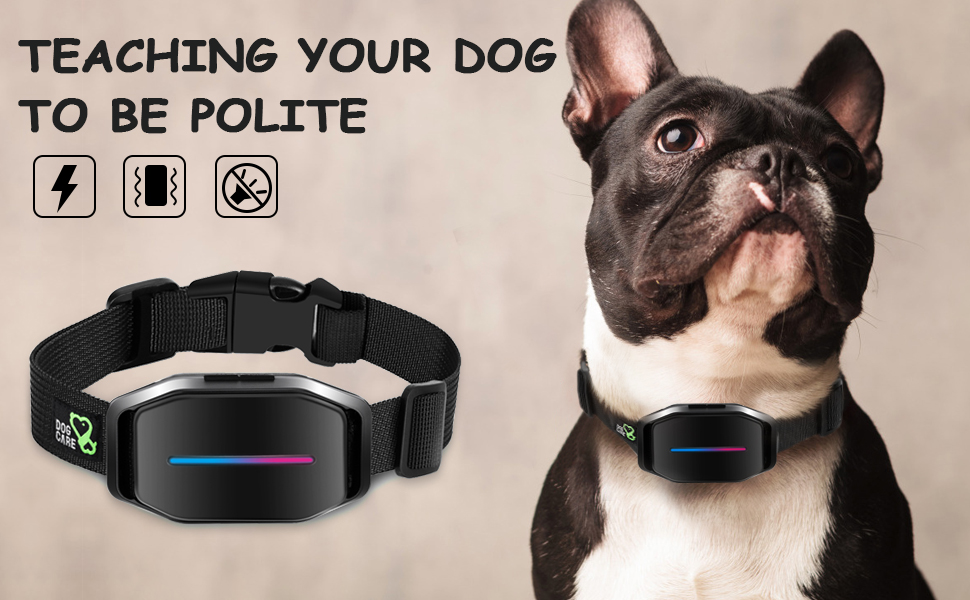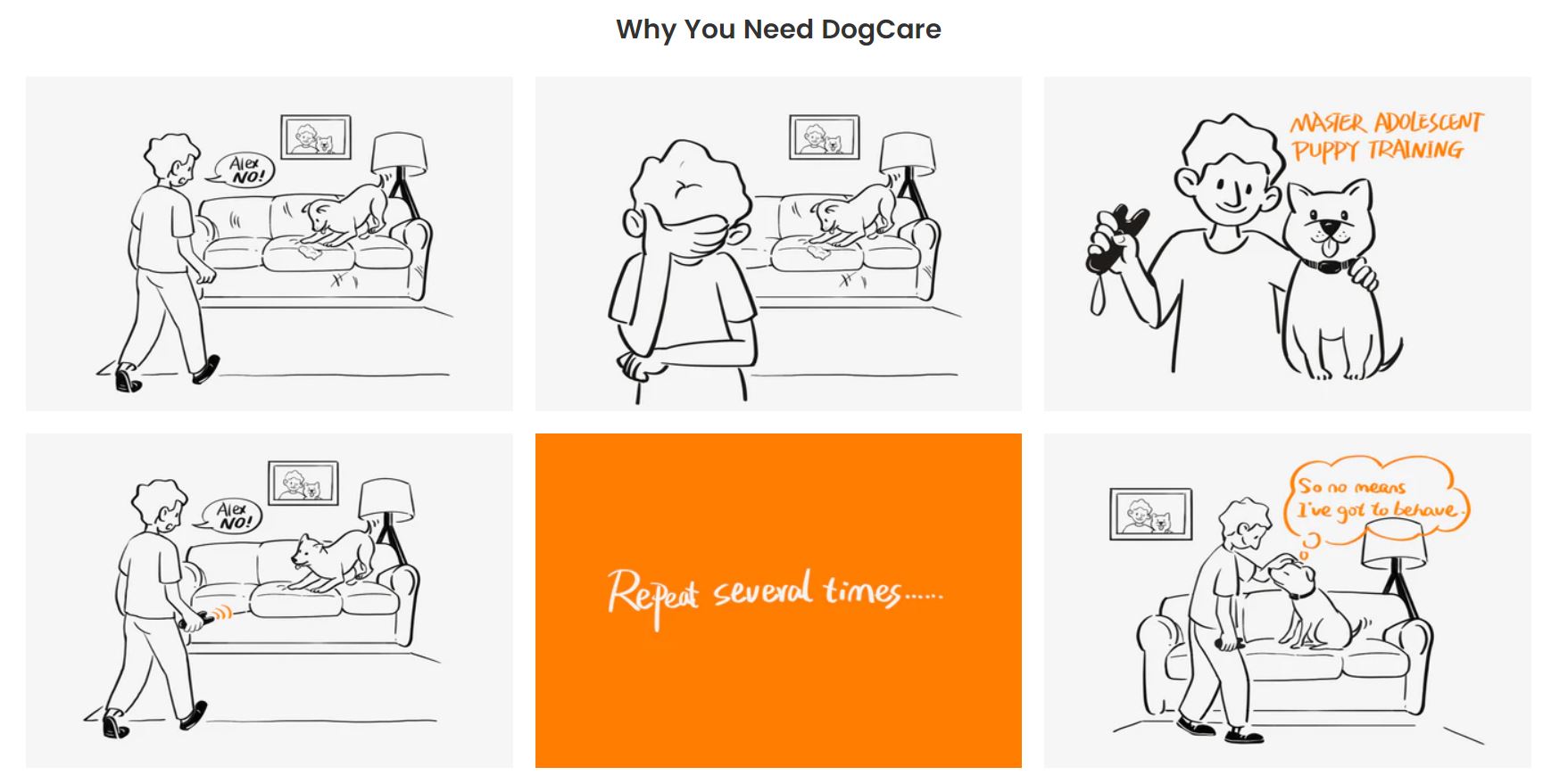 Description:

DogCare's all-new bark control collar AB01 spontaneously detect your dog's barking and automatically teaches your dog to stay quiet. With the streamlined new design, it comes in smaller, lighter, and better. What's more, it's rechargeable with a long-lasting battery.

Progressive Training, stop barking efficiently

This bark collar intelligently detects your dog's unique barking style and automatically adjusts the static level to provide a better training effect.

Smart Detective: Auto-off

This bark collar will automatically shut off if your dog doesn't stop after activating all 7 strength levels. Also it will reset if there's no bark for 30s. In this case this collar will protect your dog from accident!

No misactivation, No collateral damage

DOG CARE bark collar can intelligently detect and recognize your dog's unique barking style as well as filtering out all the rest to avoid any false corrections.

2 Effect modes on a dog

Dogcare Electronic Dog Bark Collar provides 2 extremely efficient and safe training modes (vibration and shock modes) for you to solve an uncontrollable dog's barking problems. This collar also gives you an option to set among 5 sensitivity levels.

Quiet in just a flick of button

Dogs will become the quiet gentlemen while you press the collar's button. Welcome to the world of pet ownership, DOG CARE technology allows you to become a good dog trainer, do not have to worry about barking dogs.

Long-Lasting Battery & lower cost

A great product provides a long-lasting battery and a better training effect at a lower cost. When the collar isn't activated, it will go into a standby sleep mode.
Key Features:
Dual anti-bark modes Vibration and Safe Static

Compact design for dogs of all sizes

5 levels of adjustable bark sensitivity

Intelligent noise filtering minimizes misoperation
AB01:
Powered by a 4LR44 6V battery (included)

Check real-time status on the LEDs