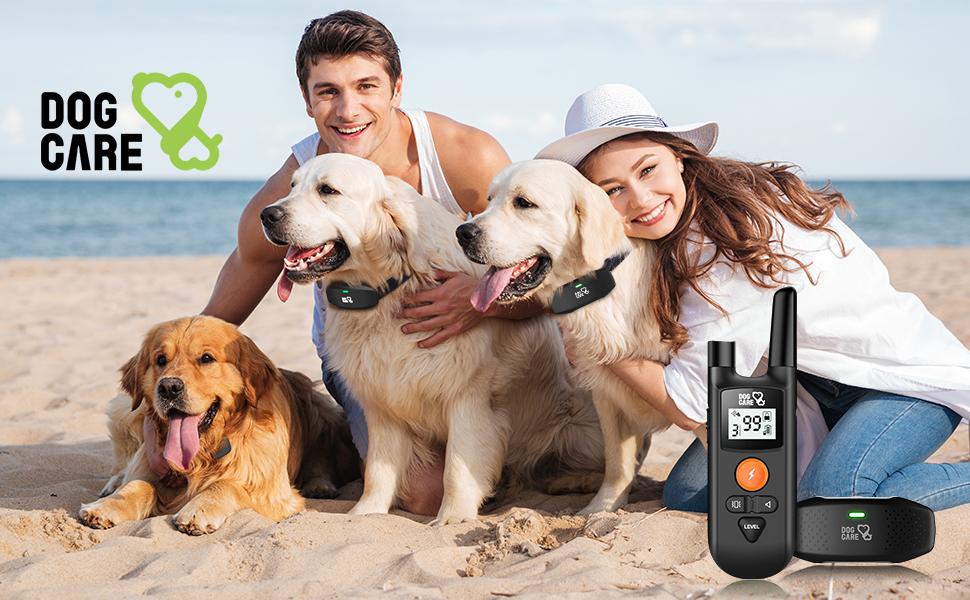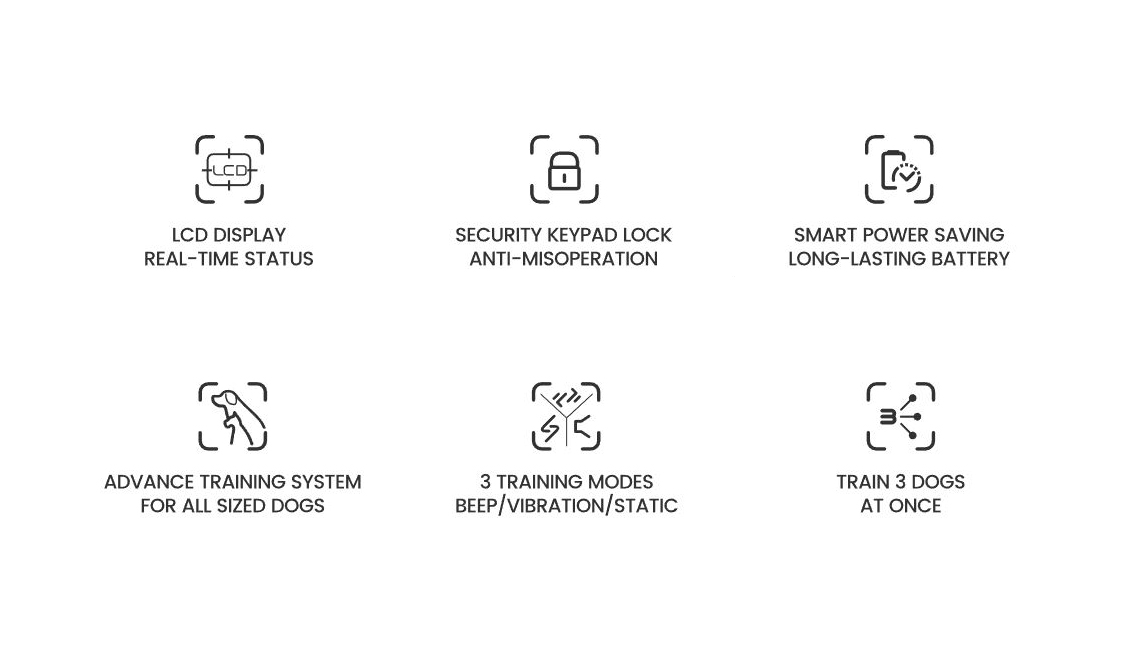 Description:

DogCare Standard Dog Training Kit offers your dog off-leash freedom through training. DogCare Standard dog training system TC05 has everything you need.

Off-Leash Freedom

Discover your top-notch dog with DogCare standard dog training system TC05. Well-educated dogs are allowed greater freedom. If Fido learns to always walk right beside you, he/she gets to spend more time off-leash. Help your furry companion earn the privileged freedom of movement now.

3 Modes to Master Dog Training

Every dog is a unique individual. DogCare dog training collar offers 3 training modes—Beep, Vibration, and Safe Static—to accommodate individual needs. Most dogs are sensitive to beep and vibration, making these two modes are great for daily training. And for dogs that are less sensitive, the static mode gets their attention immediately.

Effective And Safe

DogCare TC05 training system with adjustable 1-99 static levels caters to the needs of every single dog and all different training scenarios. Confusion is the enemy of training.
The unique keypad lock design prevents any unintentional static stimulation, keeping your commands clear and consistent.

Remarkable Versatility

You can train multiple dogs at once with DogCare TC05.
The remote can pair with up to 3 collars. The collar strap, adjustable from 4'' to 27'', fits dogs of various sizes.

Outdoor Friendly

Enjoy outdoor fun with your best bud. The TC05 remote has an extensive signal range of 656 ft. The e-collar is IP65 water-resistant, safe for dogs to wear in the rain or on the beach.
Train Anywhere/Anytime

With DogCare, you can train without ever worrying about battery life.
Our dog training system highlights a smart power-saving that ensures extra long standby time.
The remote features a sleek and streamlined design, easy to be carried anywhere/anytime.
Key Features:

Fit dogs of all sizes, collar adjustable from 4'' to 27''
Three training modes Beep/Vibration/Safe Static
Safe and effective static function, 1-99 levels adjustable
Train up to 3 dogs with one remote
Waterproof collar rated IP65
656 ft extensive remote range
Real-time training status on LCD display
Long-lasting rechargeable battery, remote and collar both up to 90 days
Full charge in 2 hours from any USB power source—PC, laptop, portable power bank, Android device charger, etc.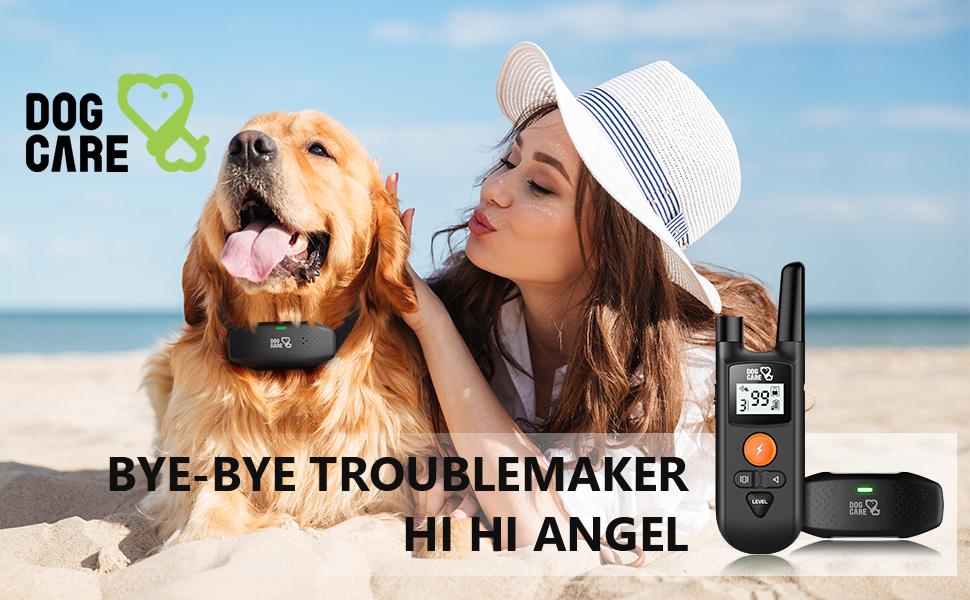 Specifications:
Collar Adjustable Range 4-27''

Collar Waterproof Rating: IP65

Remote Waterproof Rating: Not waterproof

Battery Type: Built-in rechargeable lithium-ion battery

Charging Voltage: DC 5V/500mA

Charging Interface: Micro USB

Collar Standby Time: 90 days

Remote Standby Time: 90 days

Operating Ambient Temperature: 32-104°F

Relative Humidity: < 95% RH