EBL LN-6996 Li-ion 26650, 22650, 18650, 17670, 18490, 17500, 18350, 16340 (RCR123), 14500, 10440), Ni-MH and Ni-CD(AA, AAA, AAAA, C) Battery Charger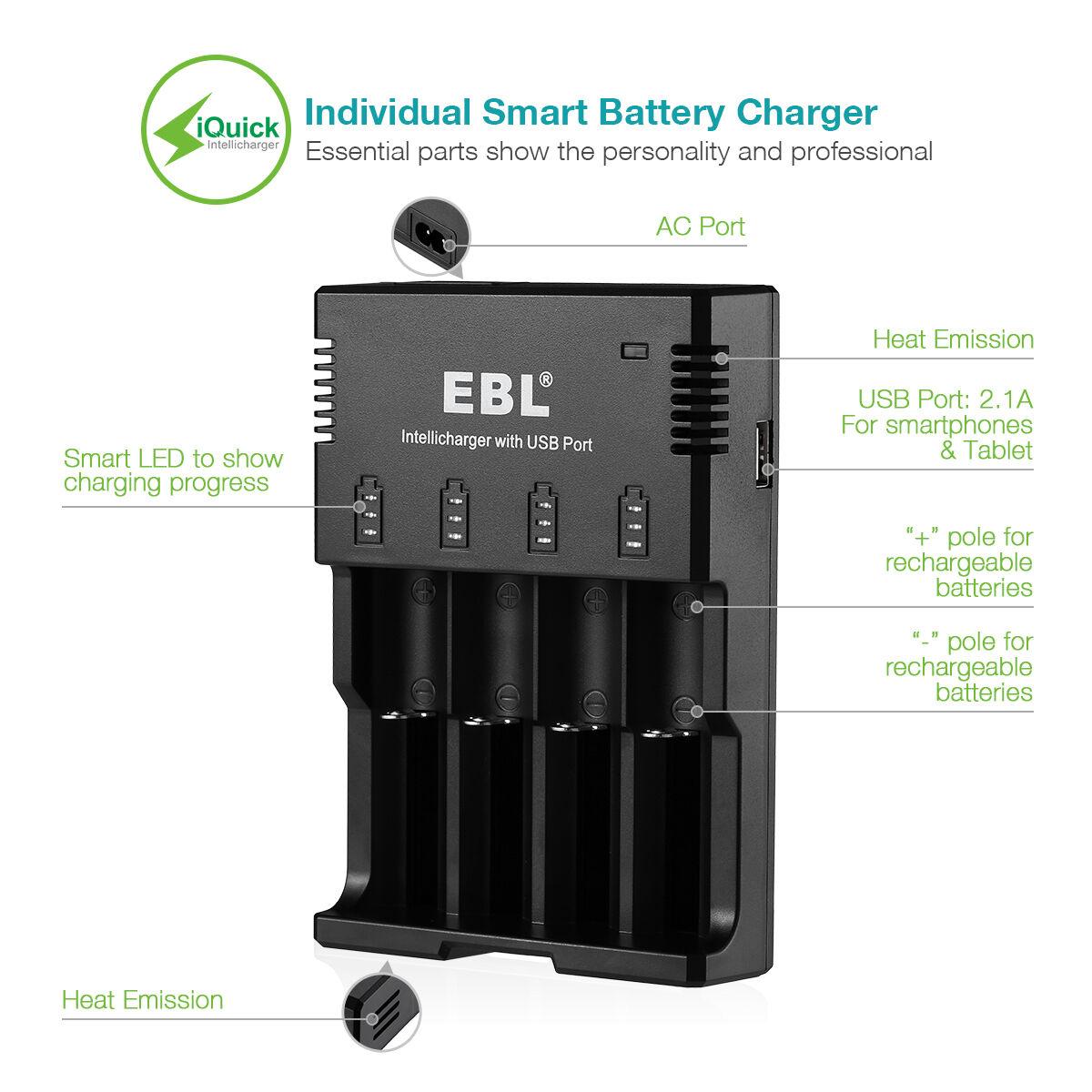 Features:
EBL 996 battery charger with individual charging slot for 1 to 4 different compatible batteries and the iQuick charging speed up to 500mA when charging,
more effectively to maximize the capacity of your batteries.
DC charge allowed, could be used in car and any DC charging allowed occasion. Portable and Travel suitable.
Smart LED will be better for you to know its charging progress.
Input: 100-240V AC 50/60Hz DC: 12V 8W Output:
Ni-MH Ni-CD rechargeable batteries: AA, AAA, C (1.2Volt 500mA±50mA*2)
Lithium-ion rechargeable batteries: 18650, 18490, 26650, 22650, 14500, 10440, 17670, 17550, 16340 (RCR123) etc. (4.2Volt 500mA±50mA*2)
Output current up to 500mA±50mA, it only take half of time to make the batteries to be fully than normal battery charger.