Overview:
FUJIFILM X-S20 BODY

A comprehensive everyday companion, the X-S20 from FUJIFILM brings power above its weight class to give photographers and content creators outstanding results on epic journeys and in intimate moments. For the first time in an X-S-series model, the 26.1-megapixel X Trans CMOS 4 sensor is paired with the X-Processor 5 imaging engine, resulting in high-speed image and video processing, improved autofocus speed and accuracy, FUJIFILM's acclaimed color science, and five-axis in-body image stabilization up to seven stops.

The X-S20 also sports an intuitive design with a sleek approach to seamless handling and shooting efficiency. The camera features larger dials and more pronounced buttons. The X-S20 also features a bright 2.36m-dot electronic viewfinder and rear 3.0" 1.84m-dot touchscreen LCD, which uses a vari-angle design to suit working from high, low, and front-facing angles. The camera has a USB-C connector for tethering and other digital interfacing, and it supports both Wi-Fi and Bluetooth wireless connections. The proprietary FUJIFILM XApp can be used to view and transfer images, see the camera's Live View, and operate the camera remotely.
26.1MP APS-C X-Trans BSI CMOS 4 Sensor and X-Processor 5

The X-S20 combines the versatile and proven APS-C-format 26.1MP X-Trans CMOS 4 sensor with the X-Processor 5, allowing the camera to render its smooth tones and colors at a higher speed for a longer time. The improved low-light performance, and a wide native sensitivity range of ISO 160-12800, are further improved by the in-body image stabilization. As an X-Trans sensor, it utilizes a randomized pixel array, too, which provides a high degree of image quality and sharpness due to the omission of an optical low-pass filter.
6K, 4K, and Full HD Video Recording

The X-S20 also offers a versatile array of video capabilities, including internal 6K recording at up to 30 fps and Full HD recording up to 240 fps for ultra slow-motion playback.

Features:

Body Design

High-resolution 2.36m-dot OLED electronic viewfinder has a 0.62x magnification for bright and clear eye-level viewing.
Vari-angle 3.0" 1.84m-dot LCD has a touchscreen design for intuitive operation and playback, and the articulating design greatly benefits working from high and low shooting angles. This vari-angle design also means you can close the screen against the camera body, hiding it from view for distraction-free shooting.
Despite the compact design, a large righthand grip enables solid and stable handling for comfortable all-day use. It is slightly larger than its predecessor to accommodate a larger battery.
The top plate incorporates a series of physical controls, including a dedicated exposure mode dial and two additional top dials, for fast, intuitive control over camera and exposure settings.
Rear joystick is available for intuitive selecting and switching of AF points as well as menu navigation and image playback.
Rear face integration support for the FUJIFILM FAN-001 Cooling Fan, a cable-less accessory that attaches to the back of the camera to moderate the operating temperature and more than double 6K recording times to 78 minutes.
Integrated Bluetooth and Wi-Fi connectivity allows for wirelessly sharing images to a mobile device using the FUJIFILM XAPP or to use the device to remotely control the camera.
Single SD memory card slot supports up to the UHS-I standard for fast and flexible file storage.
Included NP-W126S battery provides approximately 750 frames per charge.
Film Simulation Modes
Taking advantage of FUJIFILM's vast history in traditional film-based photography, the X-S20 integrates several Film Simulation modes, which mimic the look and feel of some of FUJIFILM's classic film types:

Provia: The standard contrast and normal saturation color transparency film
Velvia: High contrast, high color saturation, and vivid color transparency film
Astia: Subdued contrast and color saturation with a look that is ideal for portraits
Classic Chrome: Delivers muted tones and deep color reproduction, similar to a dated slide film
Classic Neg: Muted contrast but vibrant colors with a vintage filmic feel
PRO Neg: Available with both Hi and Std. contrast options, this mimics the punchy-but-natural feeling of their professional-grade color negative film
Eterna: For a cinematic look, this provides a flat color, low saturation look well-suited to post-production color grading
Eterna Bleach Bypass: Refines the standard Eterna look with a higher key, higher contrast feeling while maintaining the overall desaturated look
Acros: Based on the popular B&W film, this monochrome mode has a distinct tonality and graininess and can be used along with Yellow, Red, and Green contrast filter effects
B&W: Straightforward and classic black and white effect with Yellow, Red, and Green contrast filter options
Sepia: Everyone's favorite old-timey look mimicking the popular alternative process
FUJIFILM TG-BT1 Tripod Grip
Improve your video footage with the TG-BT1 Tripod Grip with Bluetooth from FUJIFILM. This contoured grip is designed for use with compatible X-series cameras and quickly attaches to the camera's tripod thread. The TG-BT1 grip offers cable-free connection to the camera via Bluetooth, enabling users to easily start and stop video recording, or even make an image, without touching the camera.

Bluetooth Wireless Remote Control

With a compatible FUJIFILM X-series camera attached to the grip you can record still images, start and stop video recording, and even control the zoom with compatible lenses.
Compatible with FUJIFILM X-T5, X-T4, X-T3, X-T30 II, X-T30, and X-S10 cameras via firmware update.

Quick and Easy Directional Changes

Quickly and easily position your attached X-series camera for subject or selfie stills and movies. Using the grip's easy angle adjustment capability, 90° lock positions also make it possible to work in vertical orientation with optimum stability.

Flexible Tilt Function

A quick tilt function makes it easy to set the ideal camera angle for a wide range of subjects and viewpoints.

Dust and Moisture Resistant

In addition to an overall grip design that keeps dust and moisture out, the cable-free operation means camera connector covers stay closed for maximum weather resistance.

Contoured for Comfort

The grip has been carefully designed to provide optimum stability and comfort. Buttons are easily accessible for smooth and intuitive operation.

Versatility

Designed to be a tripod too, the grip's cleverly integrated legs convert into a handy, stable tripod, leaving both hands free for vlogging and other applications.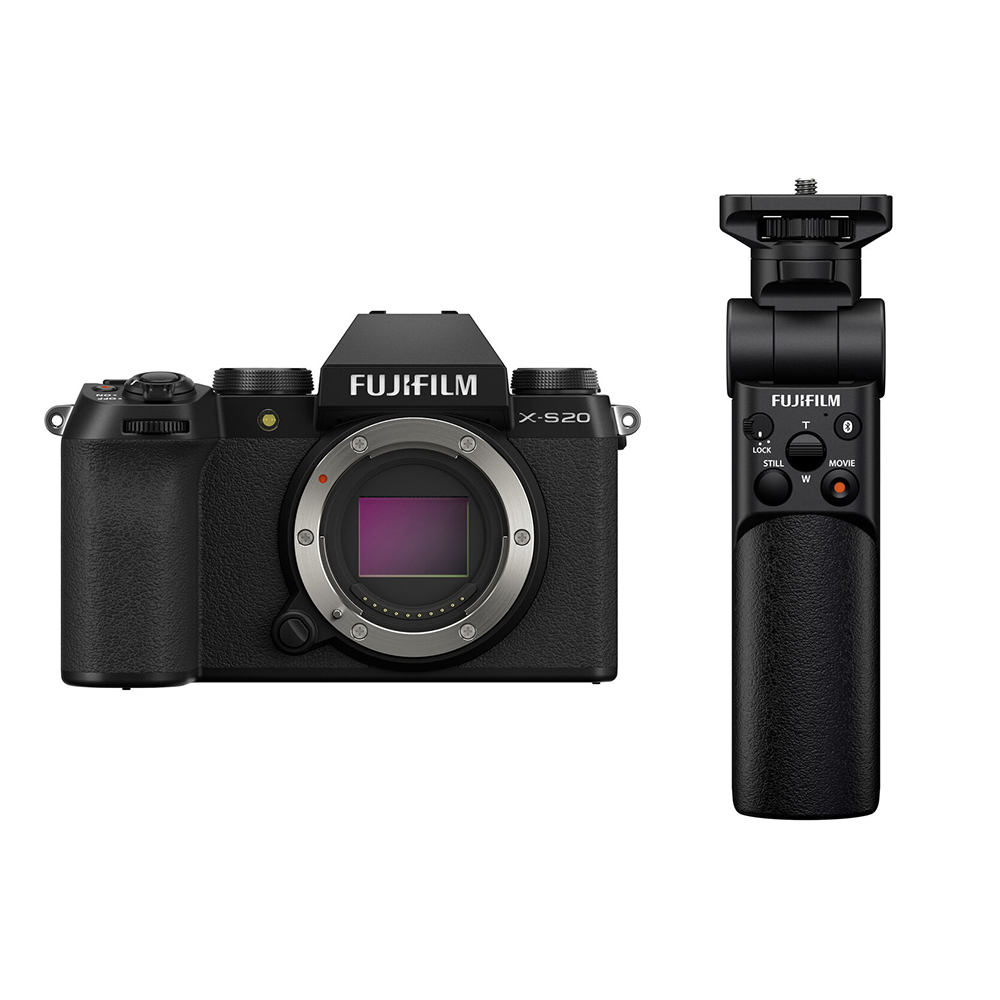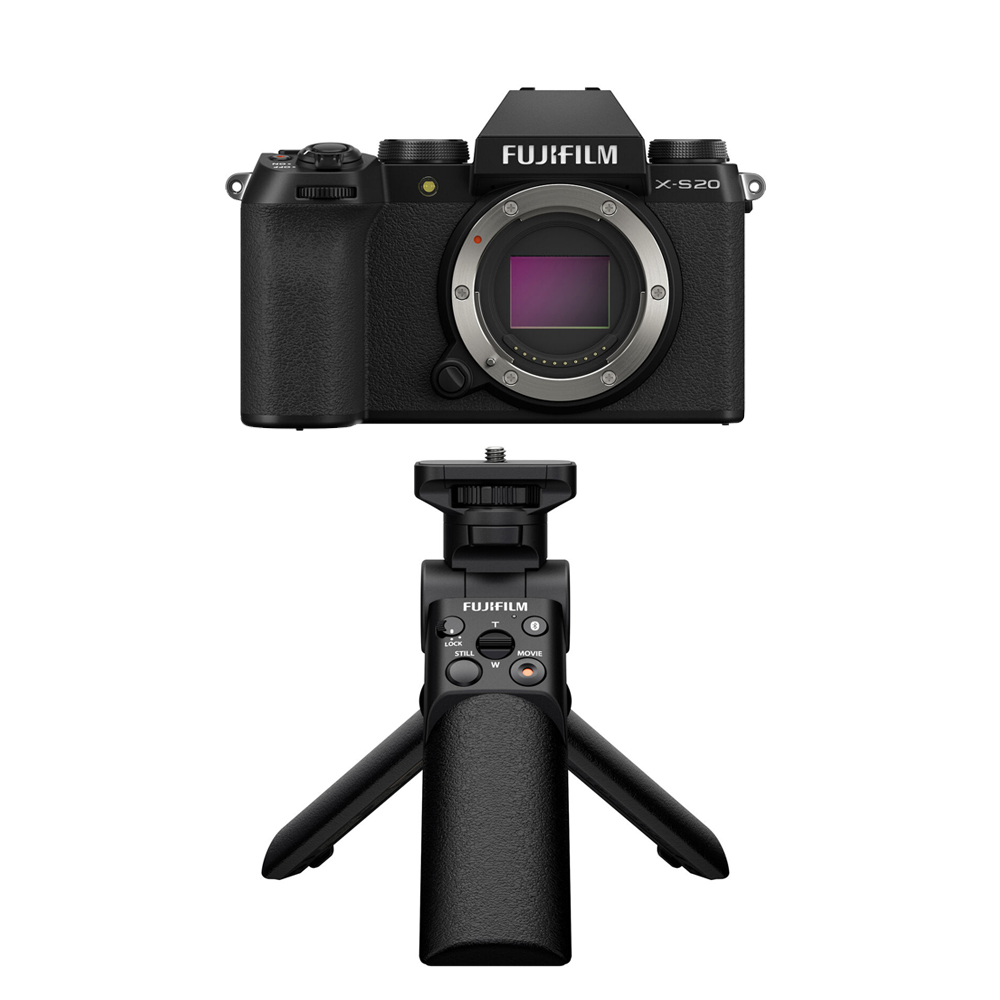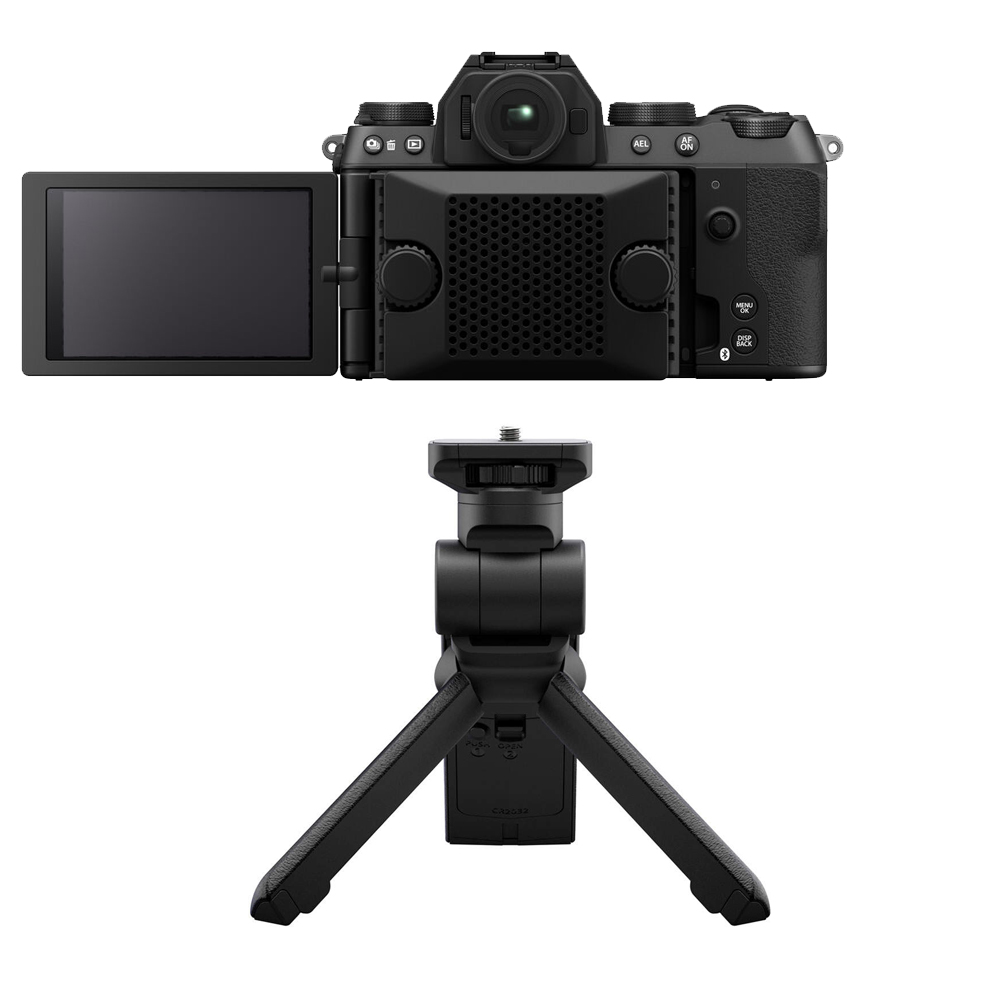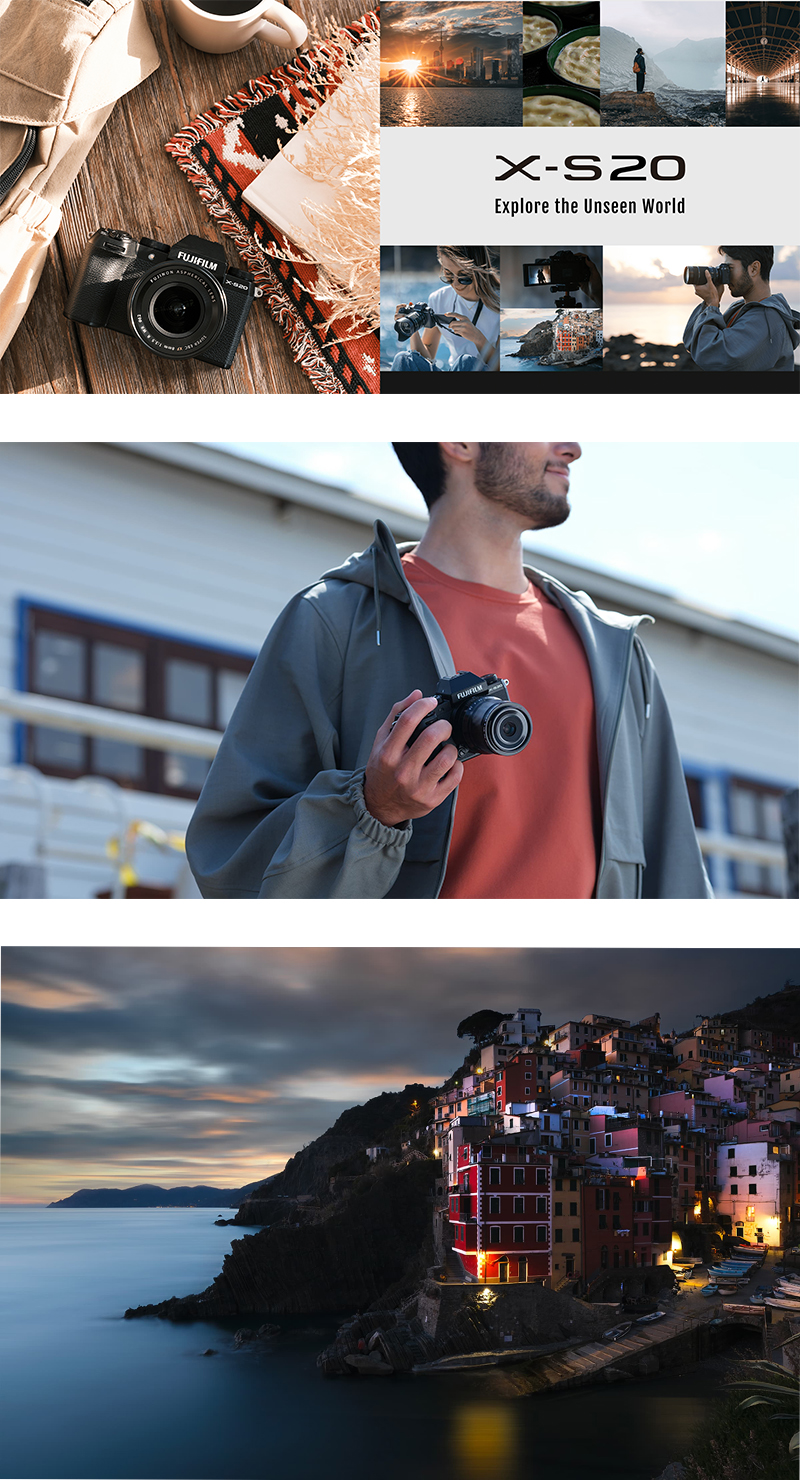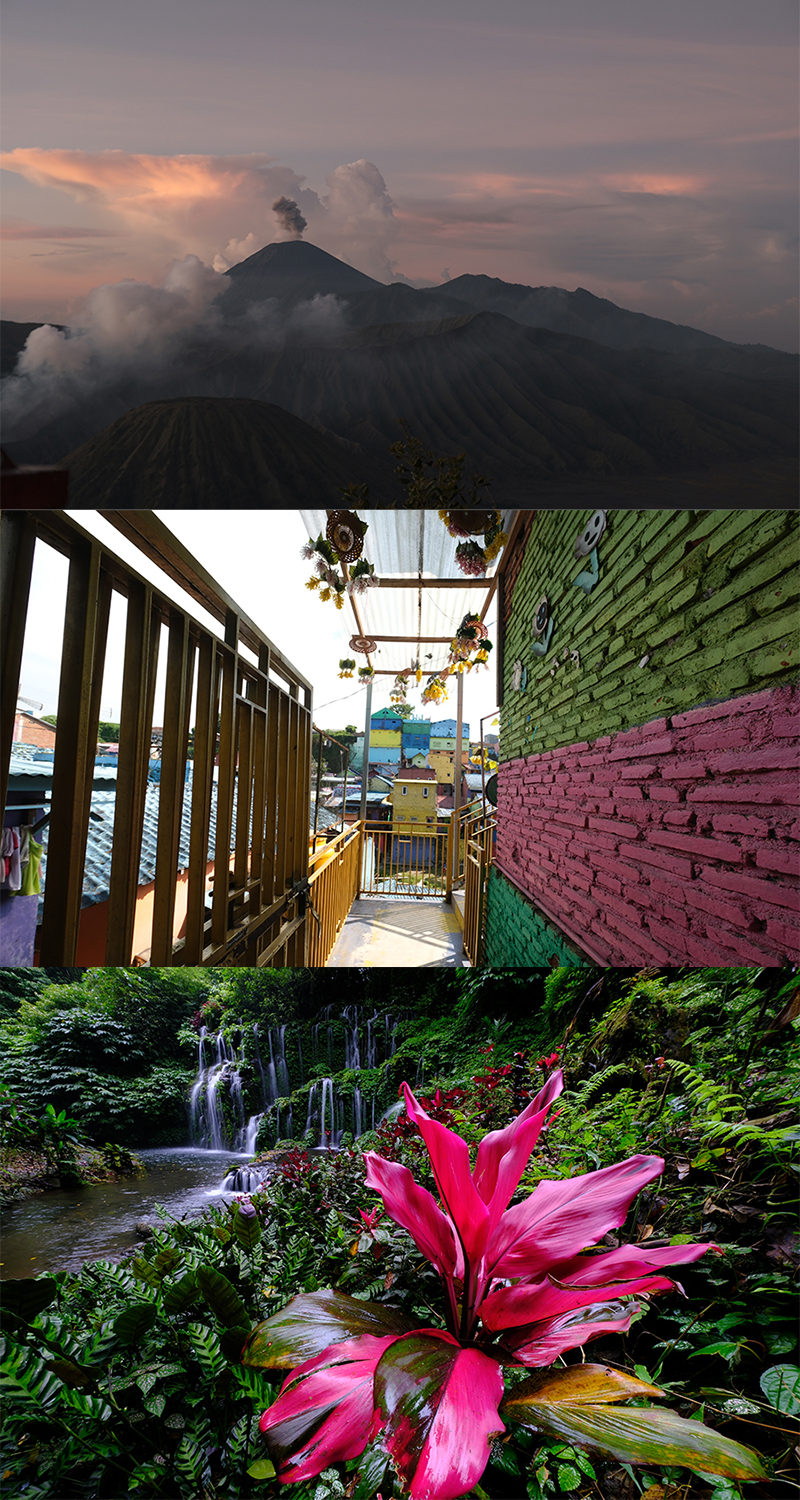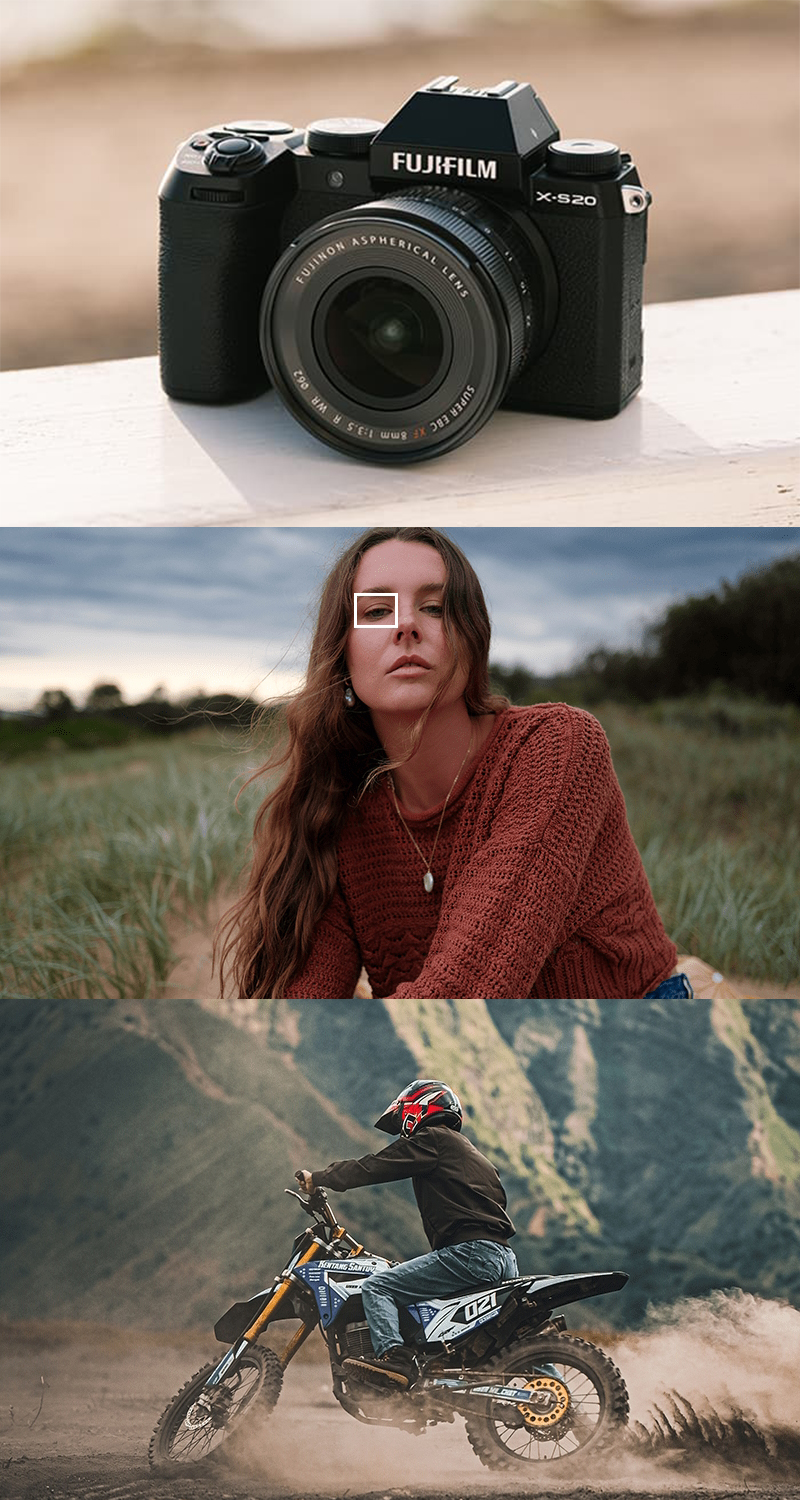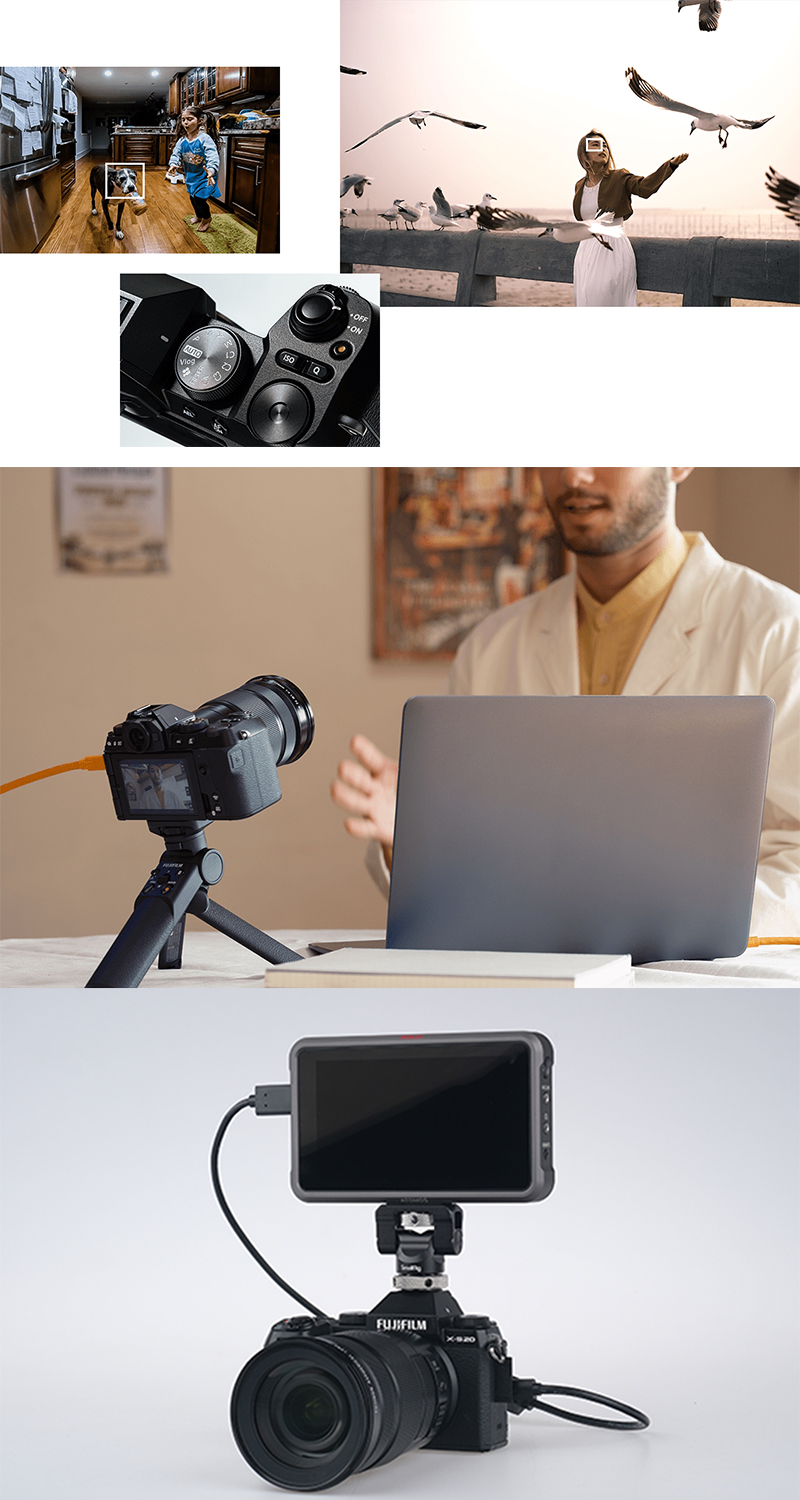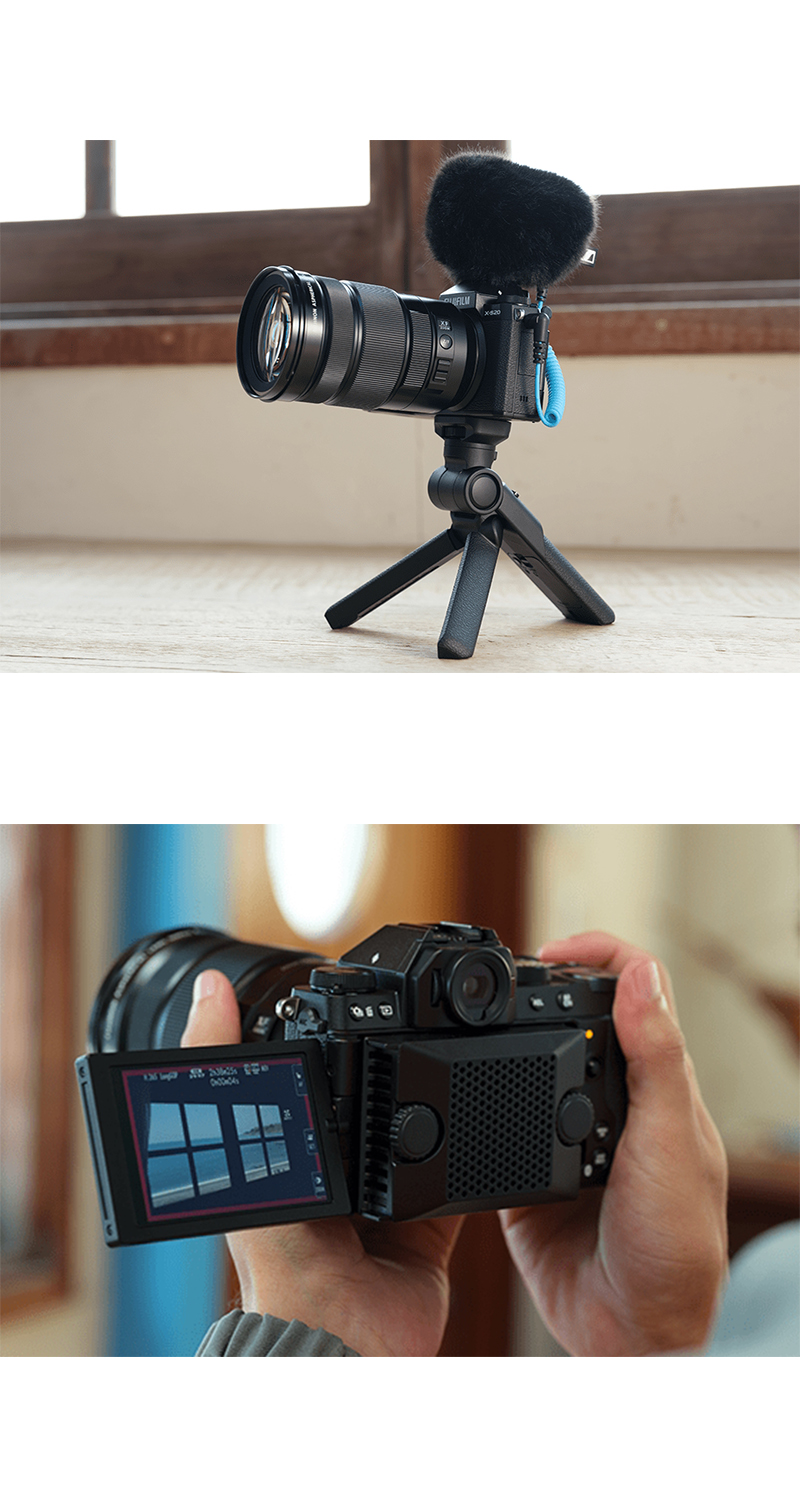 FUJIFILM X-S20 BODY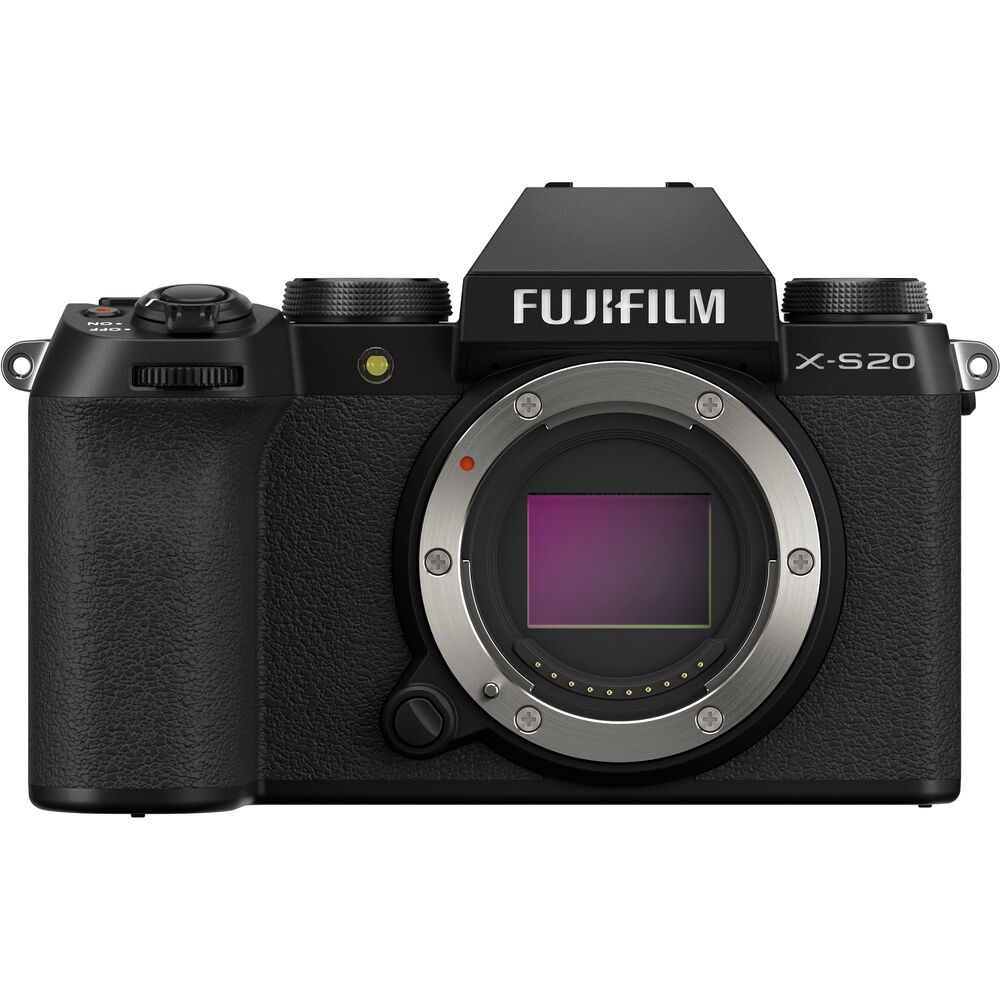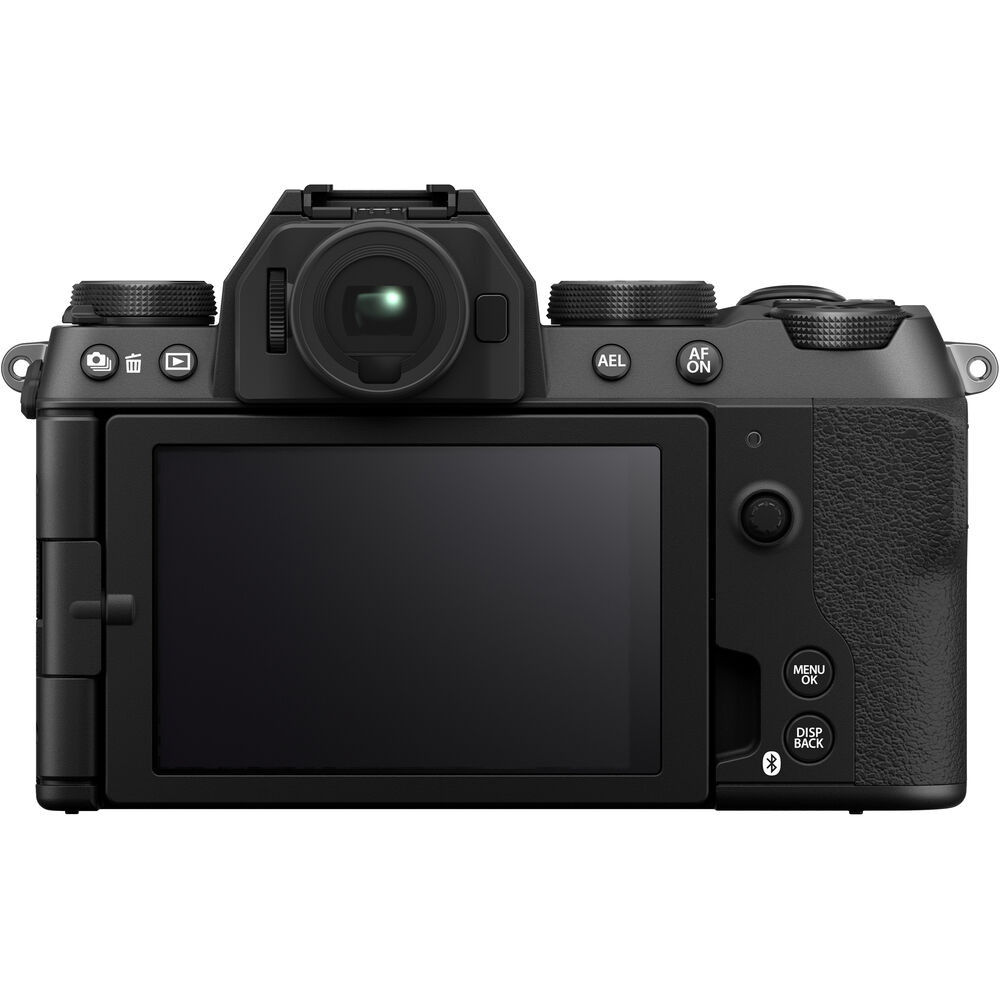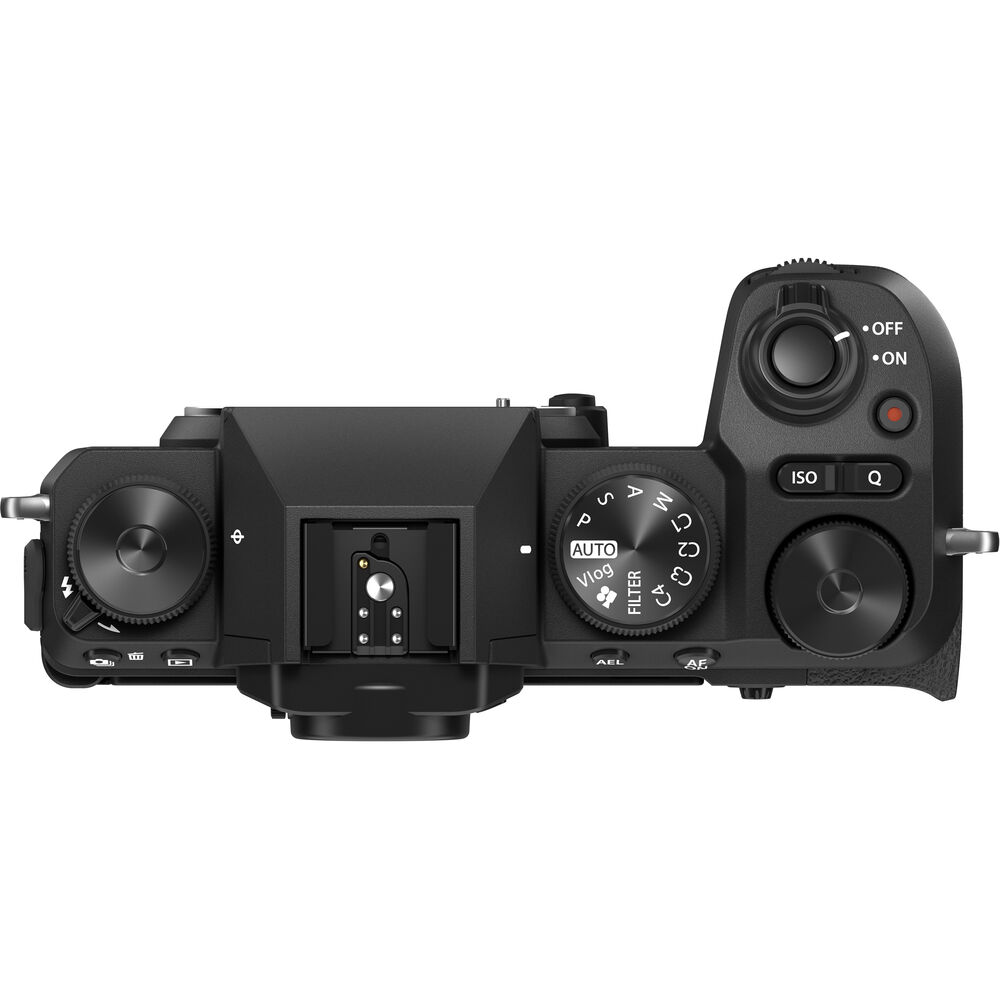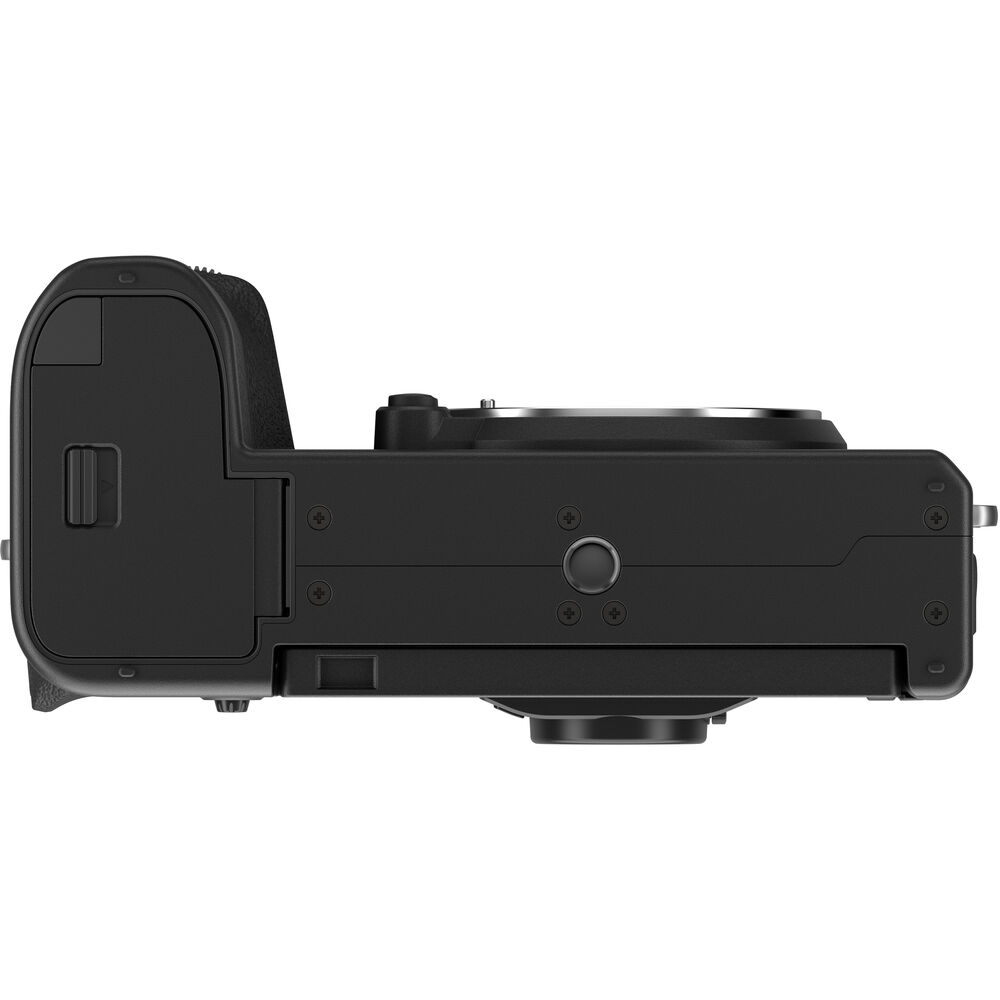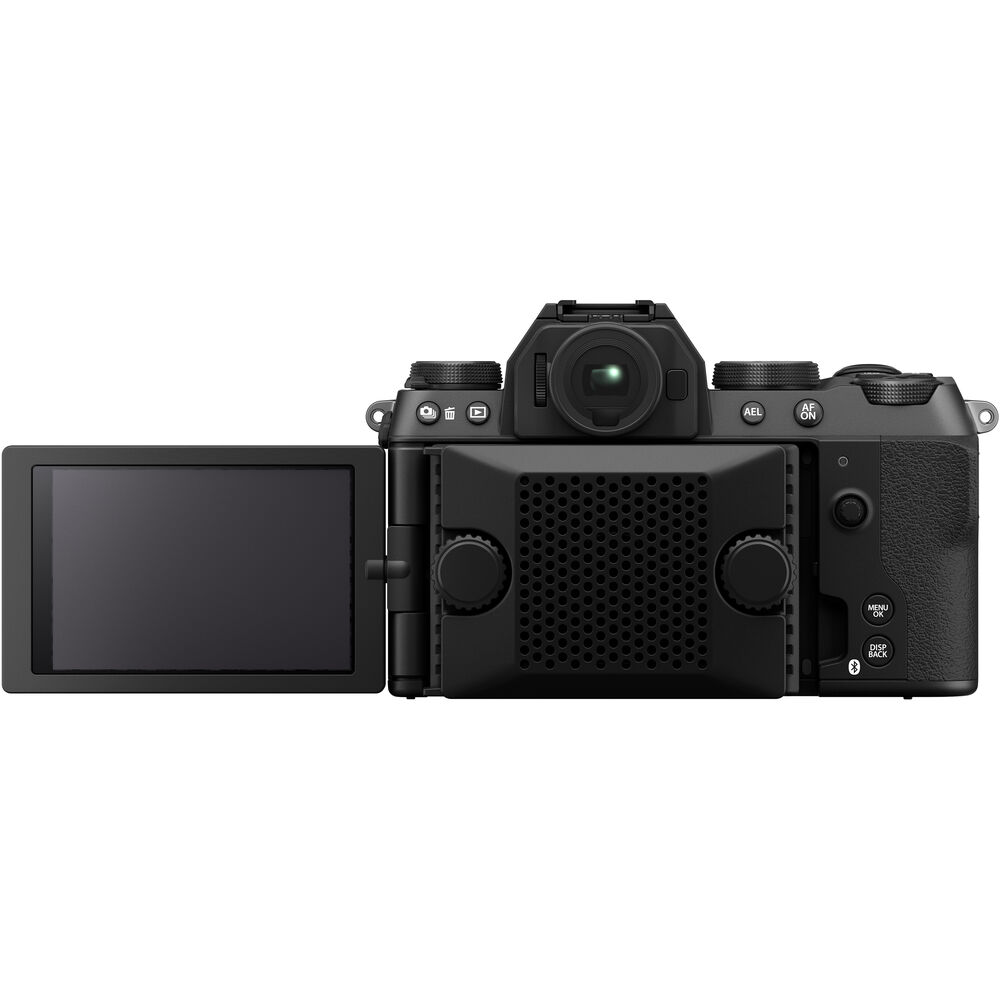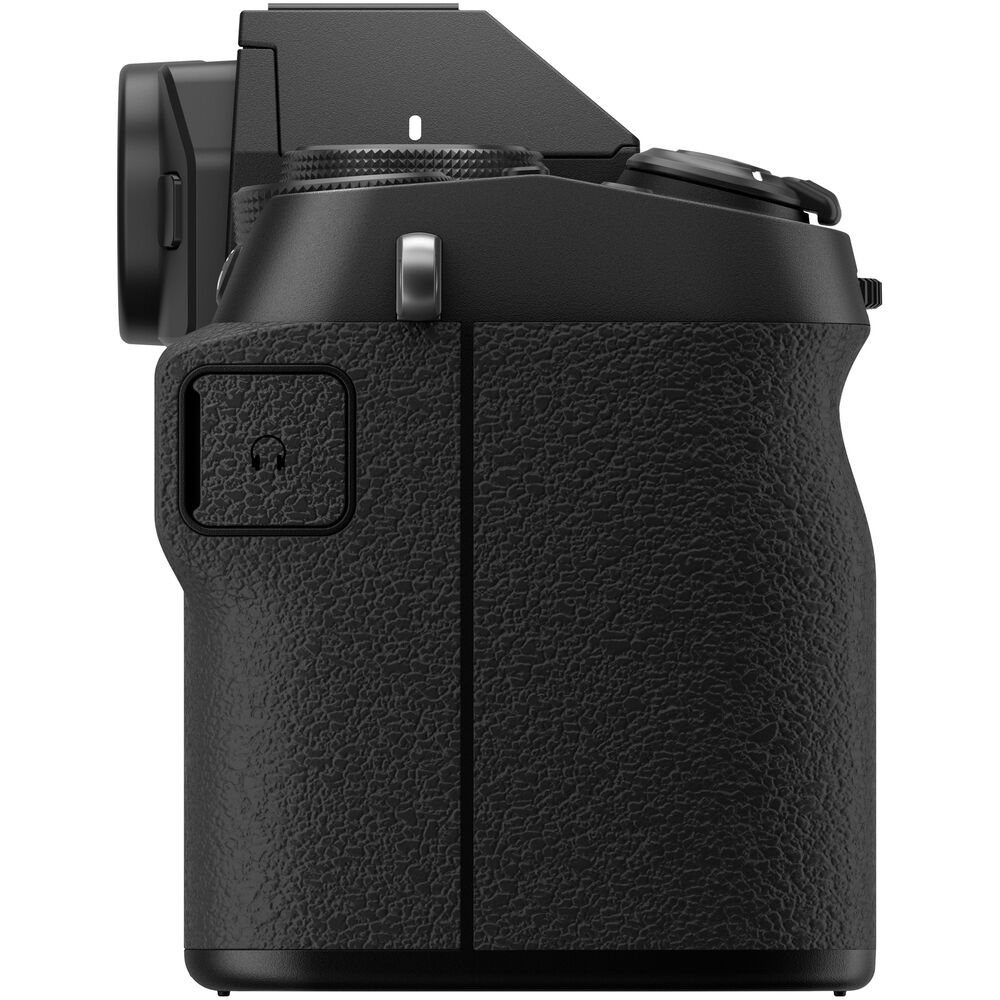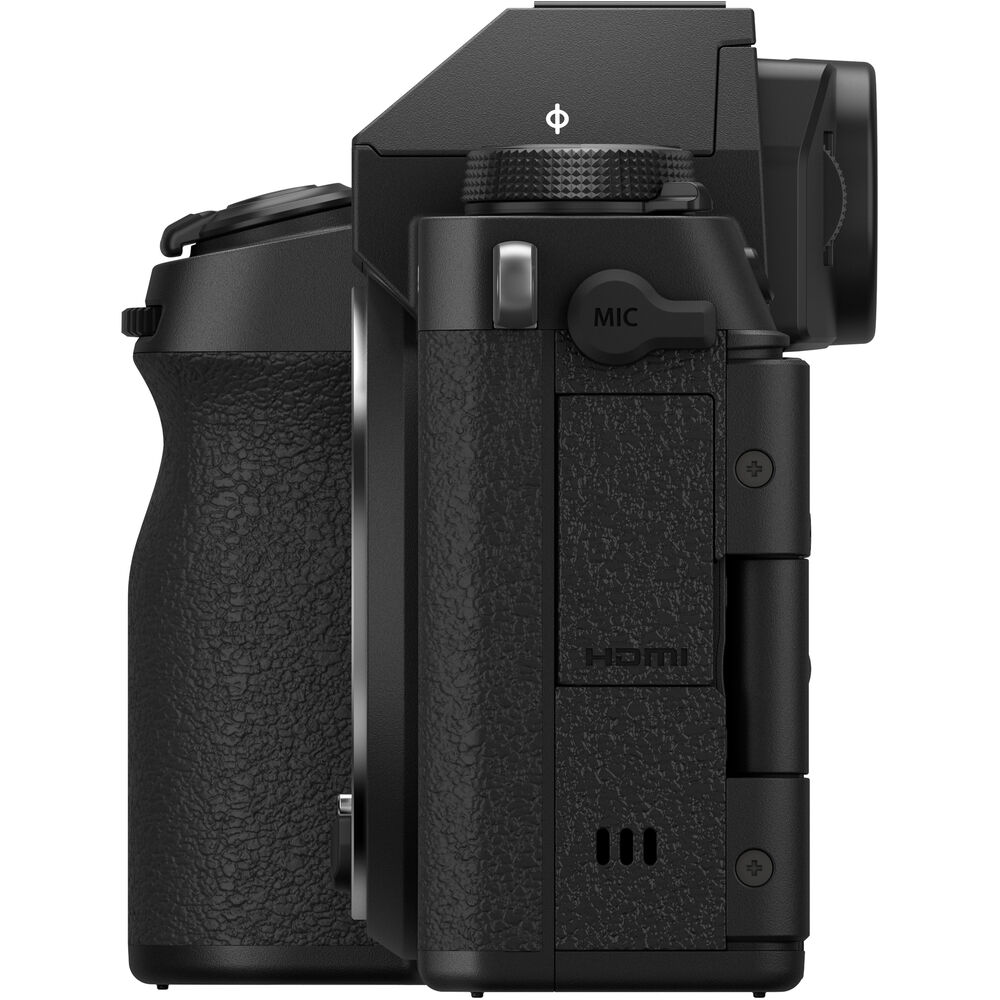 FUJIFILM TG-BT1 Tripod Grip