GODOX K-150A 150W Portable Mini Master Studio Flash Lighting Photo Gallery Mini Flash Kit (Godox K150A)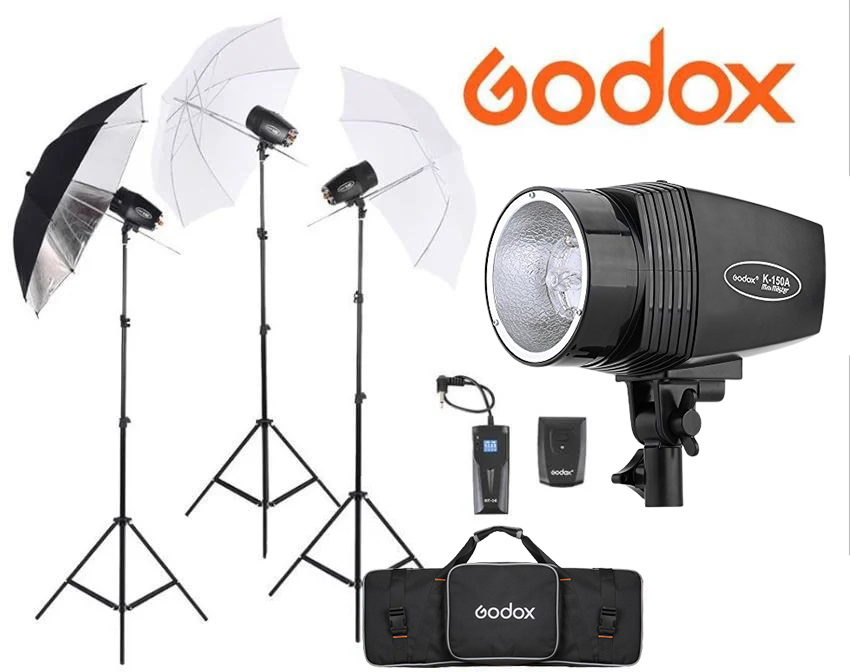 Features:
Built in slave light sensor, comes with 75W modeling lamp.

Flash output is adjustable stepless power from 1/8 to full, which can satisfy the light requirements in different environment


Within an umbrella input, it is applicable for any studio umbrella.

ABS housing, strong and durable.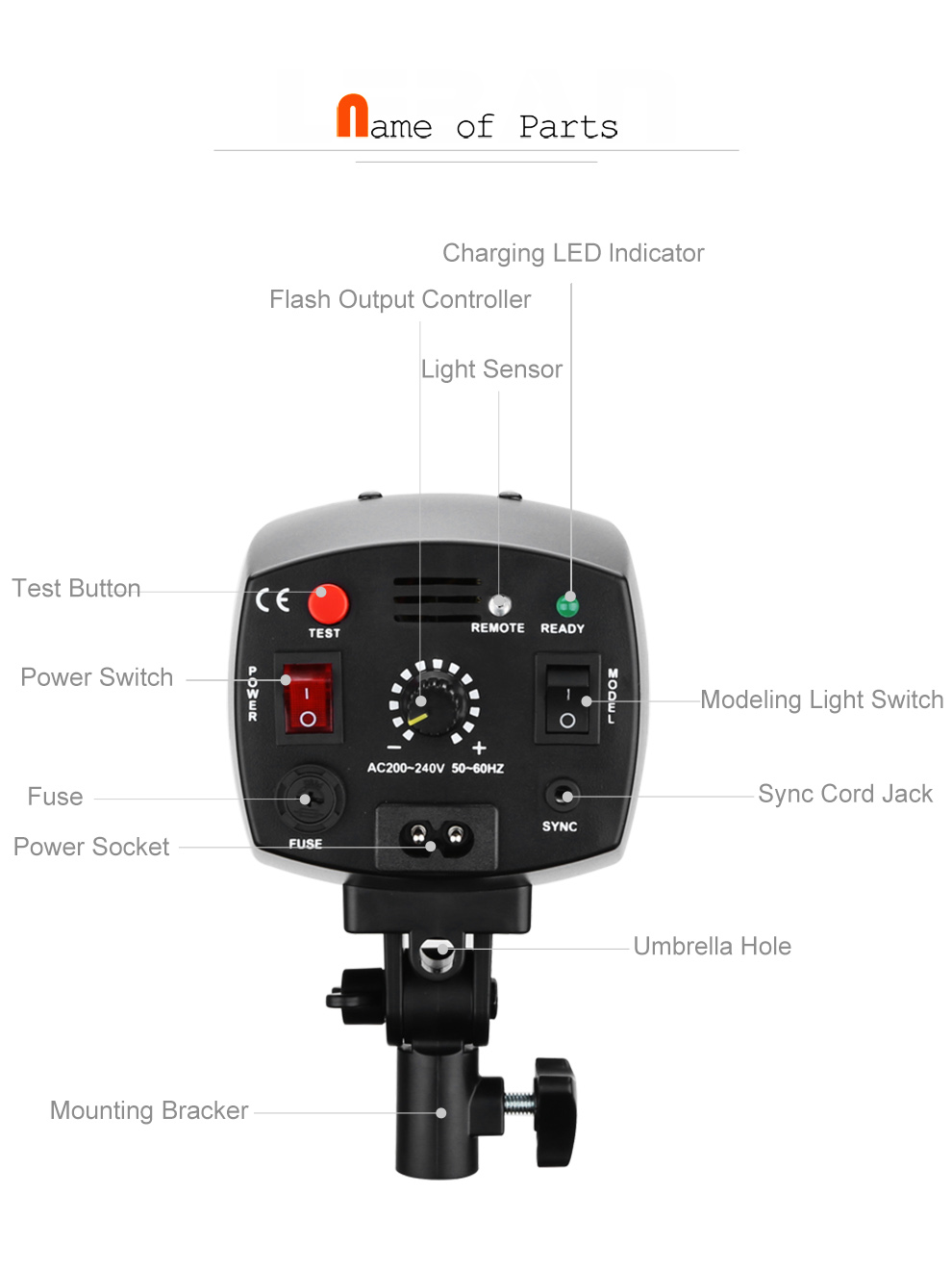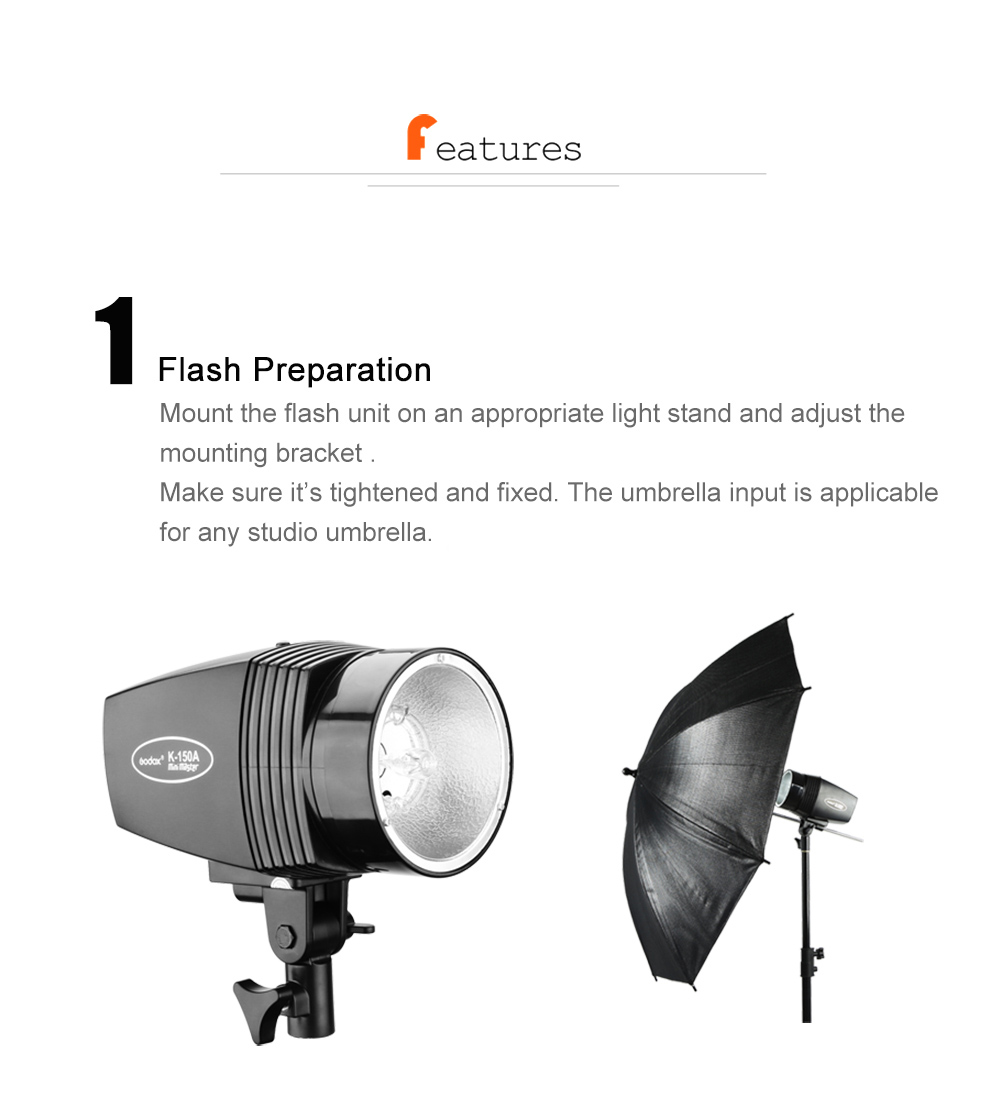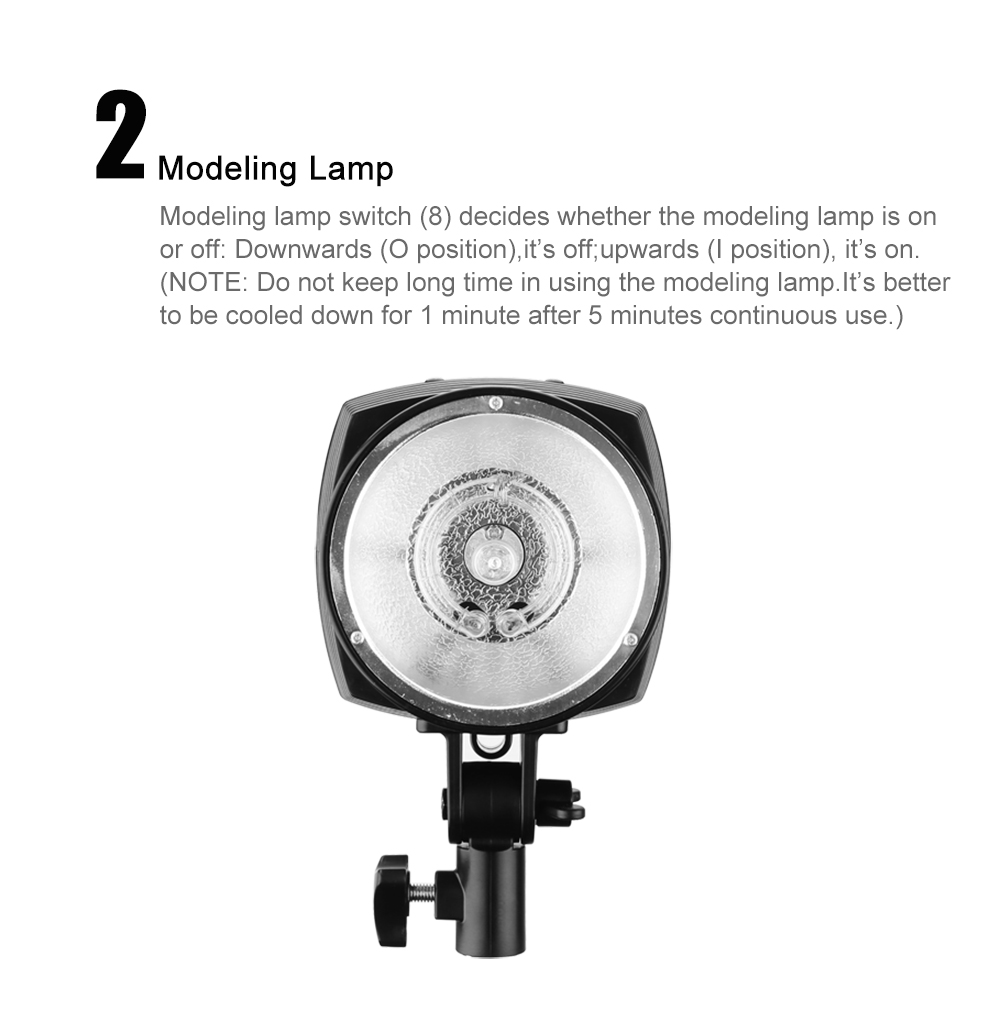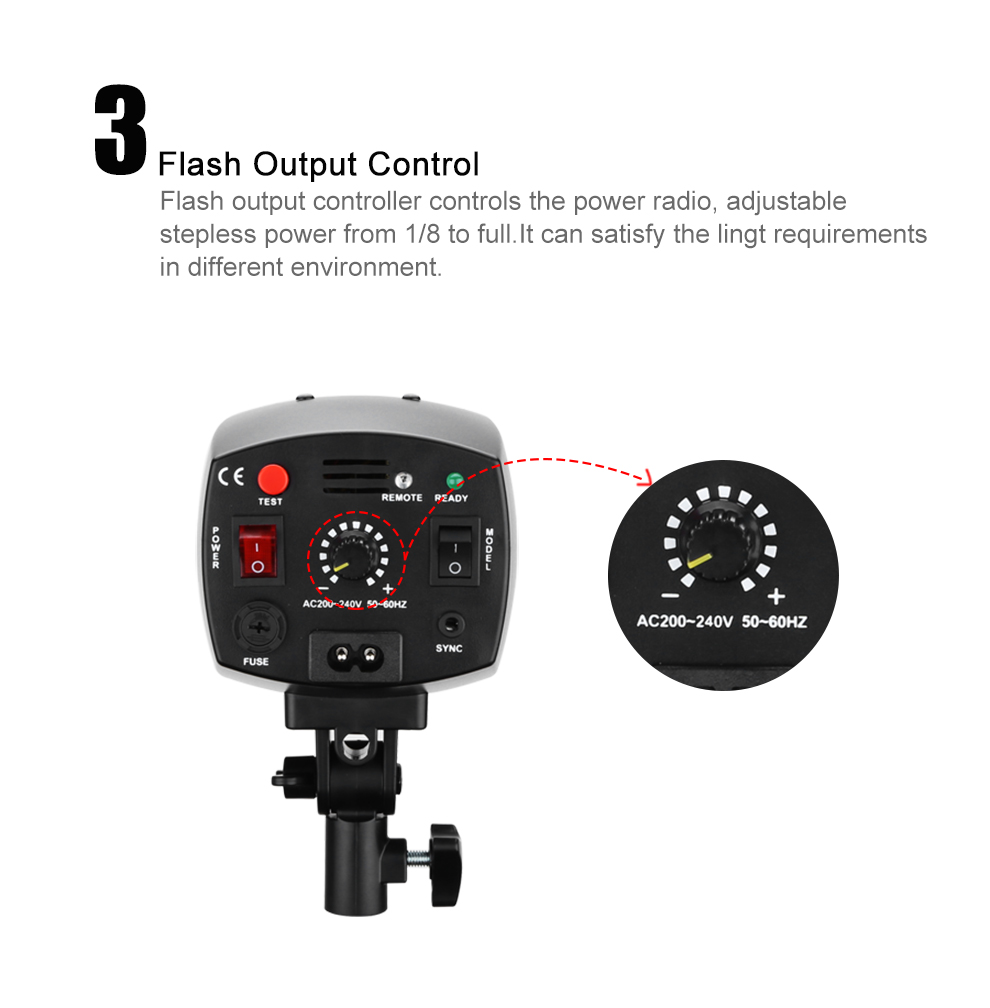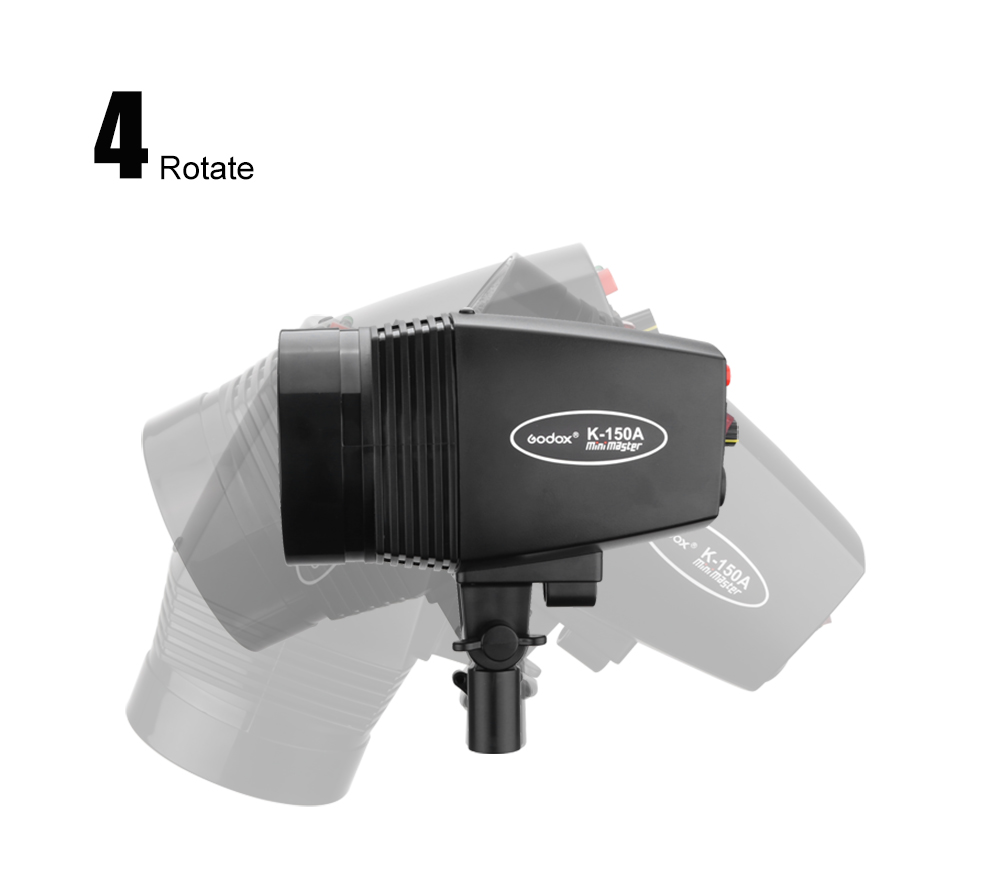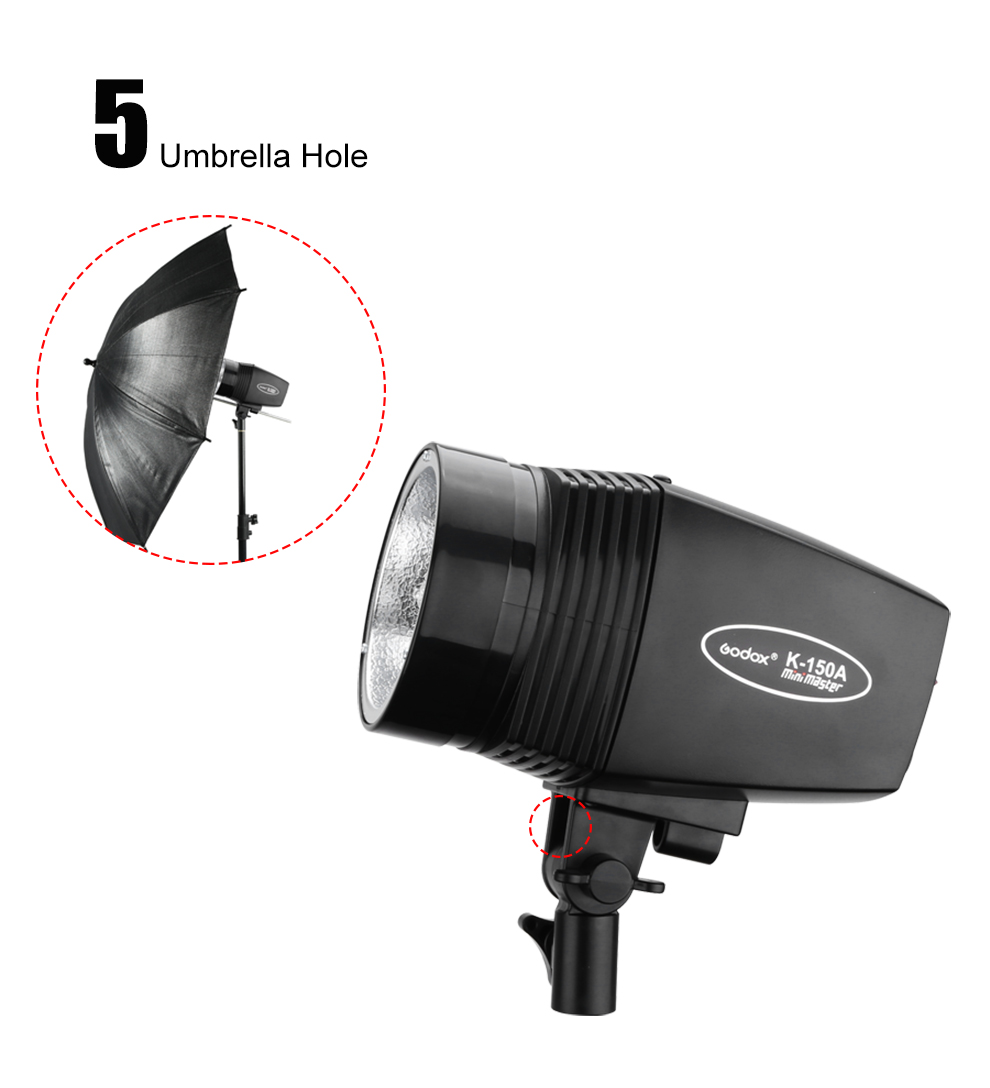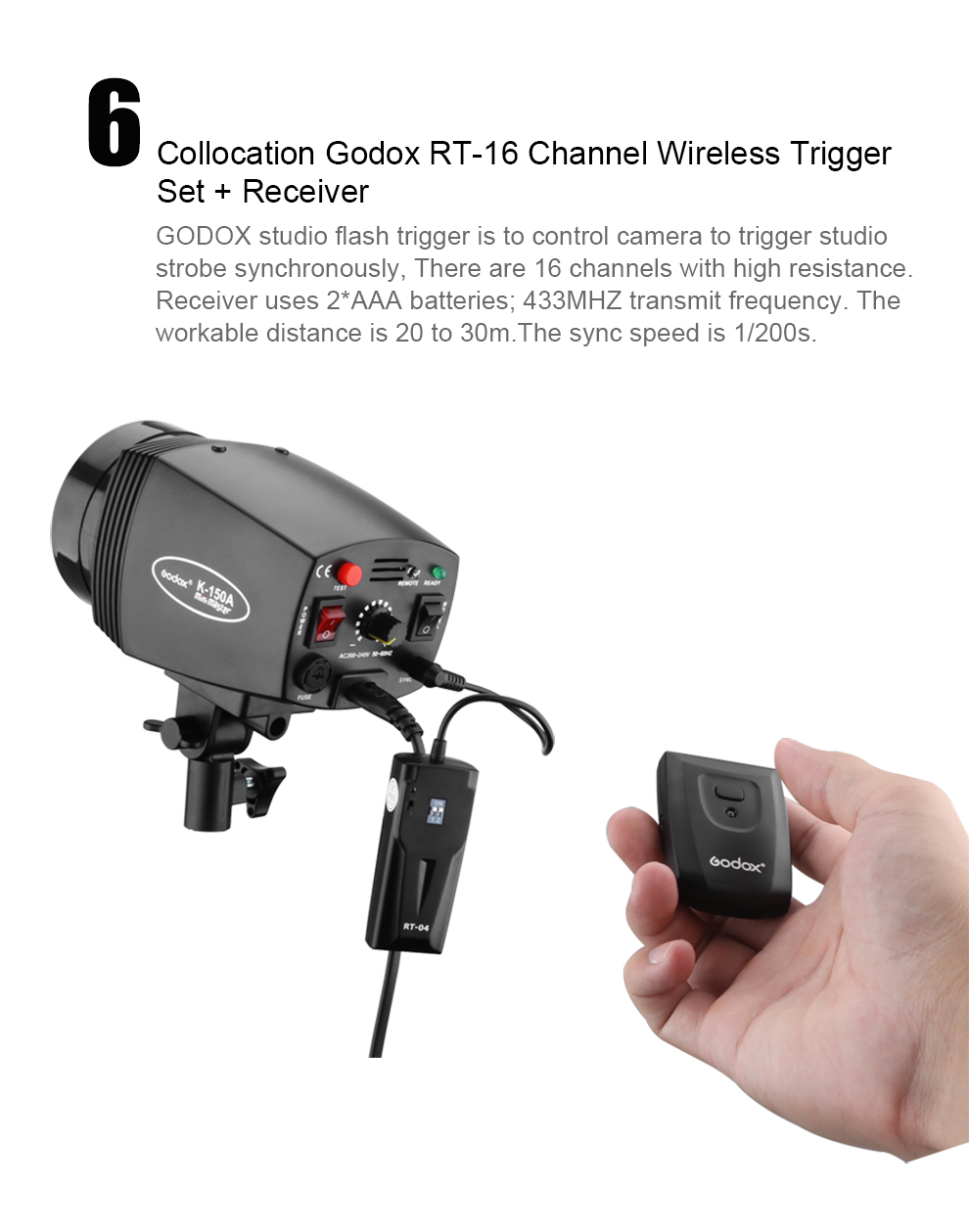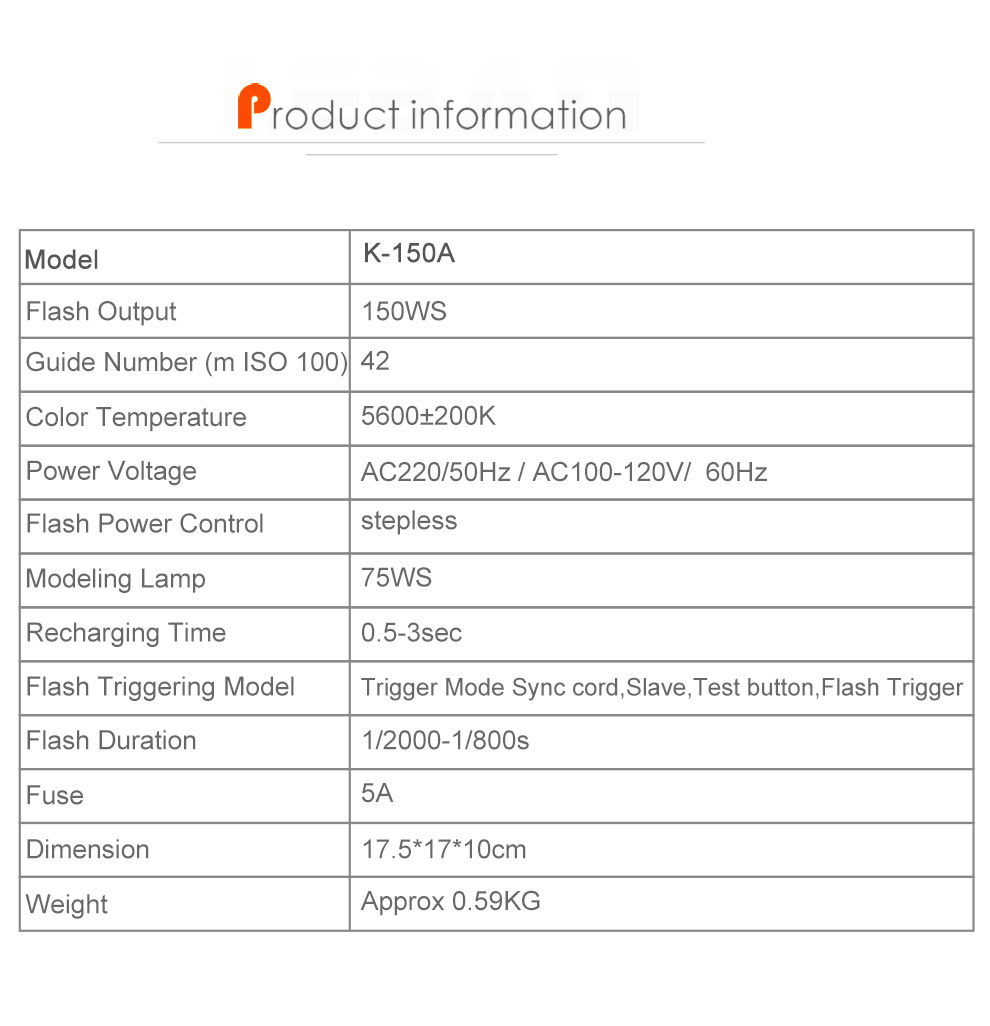 The light stand with aluminum alloy construction is perfect for studio lights, flash, umbrellas, reflector and background support. It offer sturdy support in the studio and easy transportation to locations shoots. It's the most popular light stand on the market.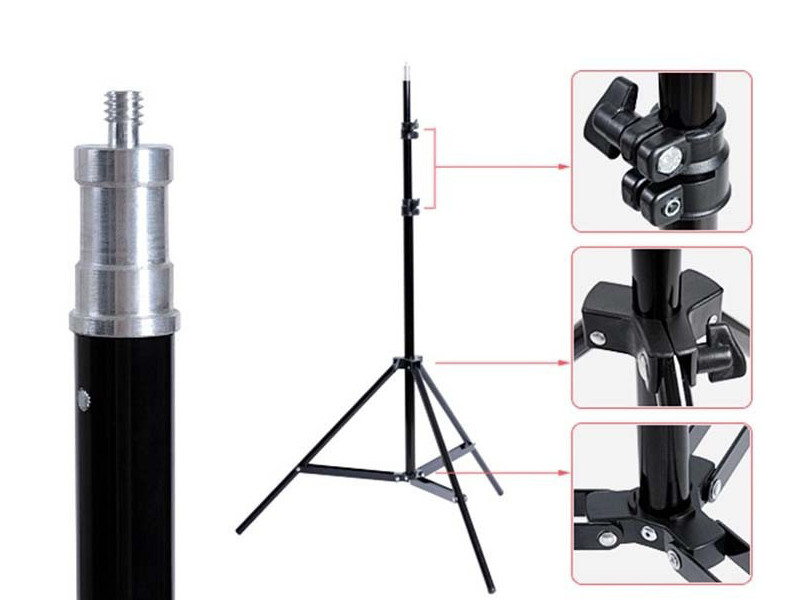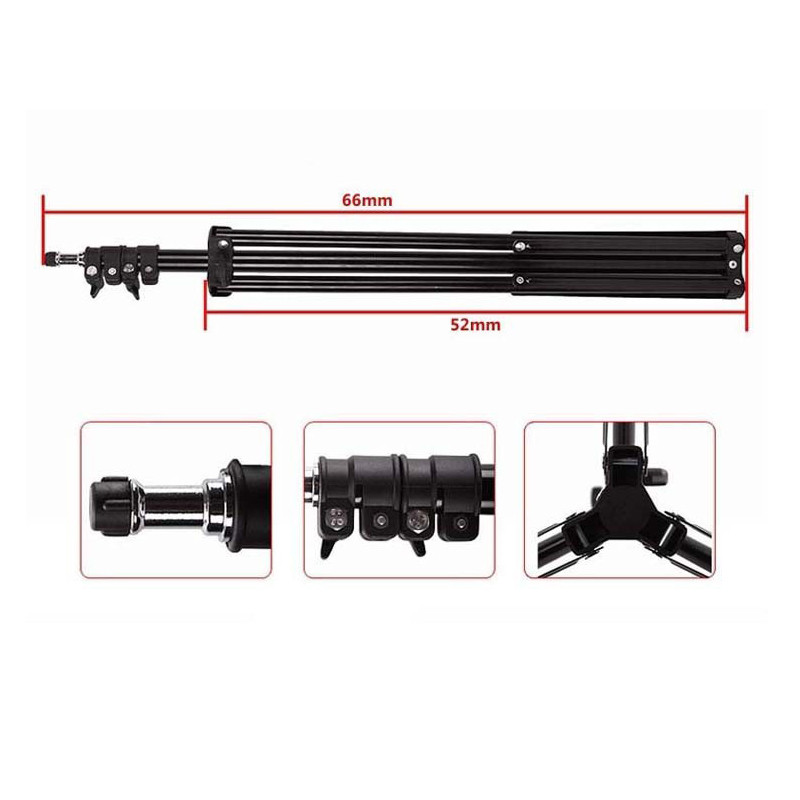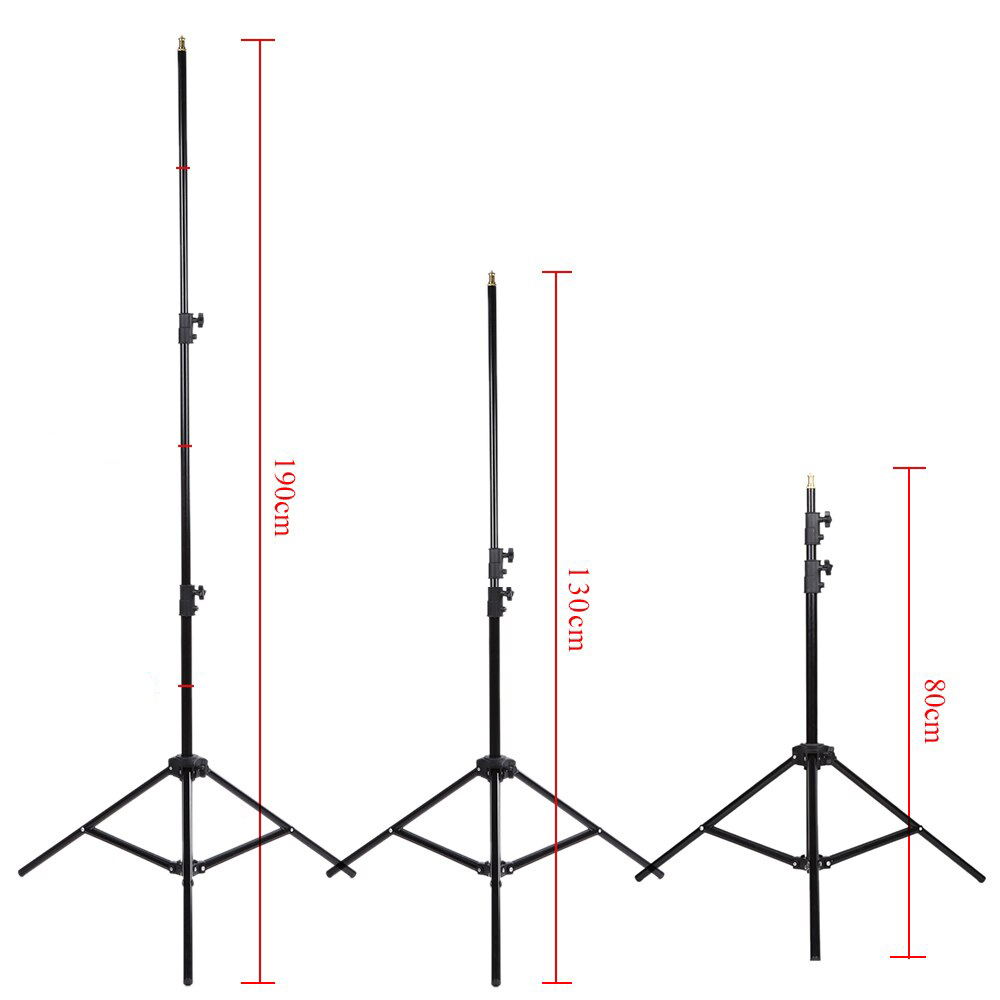 Features:
Aluminum alloy construction.

Beautiful black satin finish.

Solid quick release levers.

Versatile and compact for easy set up.
Specifications:
Guide Number(m ISO 100): 42

Color Temperature: 5600±200K

Power Voltage: AC220/60Hz with EU plug(EU)

Flash Power Control: 1/8-full stepless

Recharging Time: 0.5-3sec

Flash Triggering Method: Sync cord, Test button, Slave

Flash Duration: 1/2000-1/800s
Package List:
3 * Godox Mini Master K-150A Studio Light

1 * Godox UB-002 33" Black & Silver Parabolic Umbrella Reflector

2 * Godox UB-008 33" Translucent Parabolic Umbrella Diffuser

1 * Godox RT-16 Studio Flash Trigger