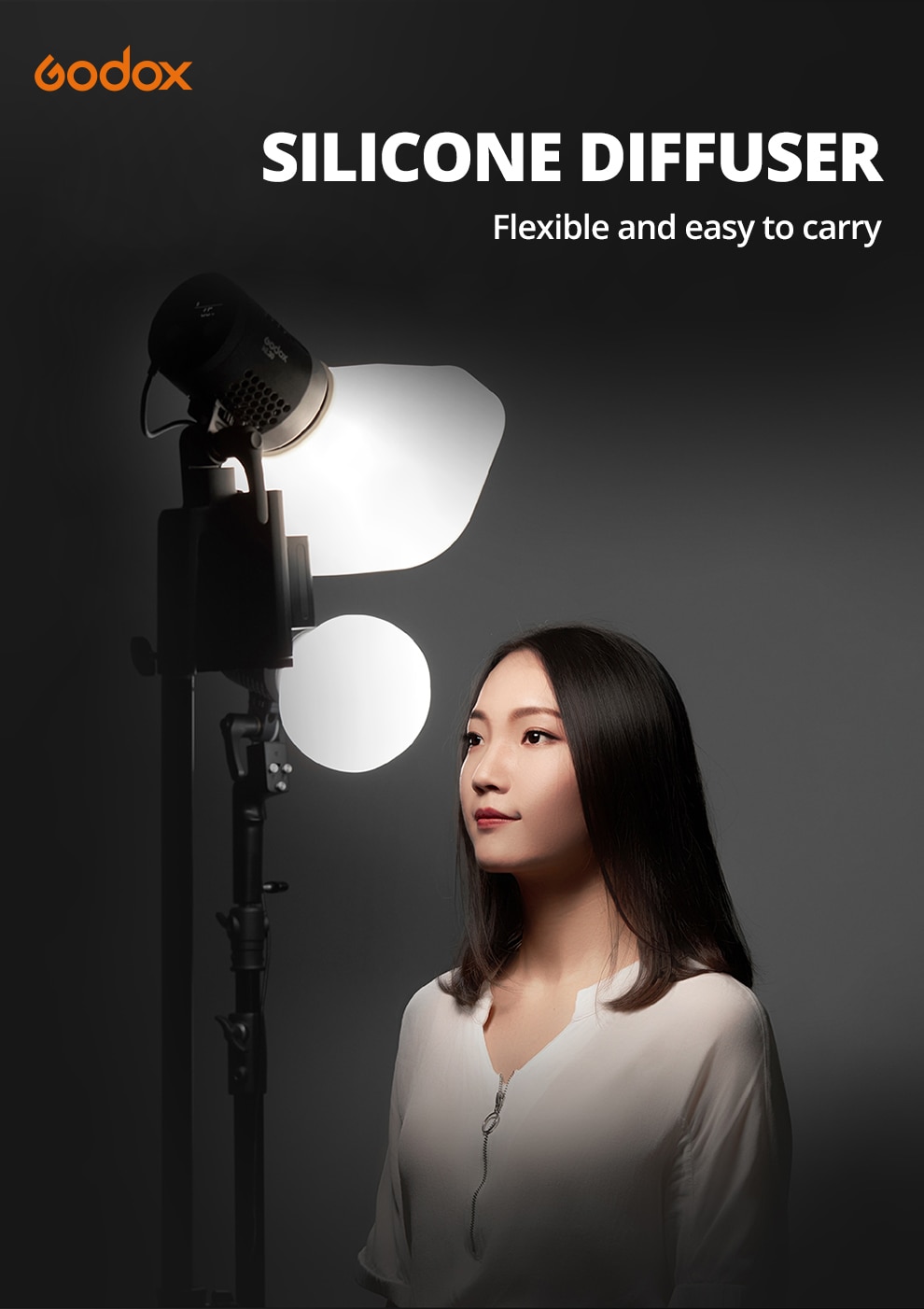 An Innovative Light System
Want to try something different Be inspired by an innovative system of light accessories! They are designed with distinctive features to elevate your lighting experience in all rounds for light softness, variable light effects, setup time and even portability.

One for Universal Pair
1. Godox mount adapter, to work with al Godox mount lights.
2.Round head adapter, to work with all round head speed-light like Godox Vi series.
3.Rectangle to round head adapter, to work with most rectangle speed-light

More Possibilities than you Expect
Collapsible design opens several ways to shape light. Use diffusion dome in fully extension for 360-degreelighting, or collapses the back to diffuse at 180 degrees, and when collapsing the front, you can change the light quality for more dimensionality.

Pleasant Softness
Wrap your light into the tent or dome and you will get pleasant softness for beauty look.

Load Free
Soft material as a new choice makes them lightweight and flexible in shape, easily to be squeezed as small as possible for storage or transportation.


Key Features
For Dainty ML30 and ML30Bi LED Lights