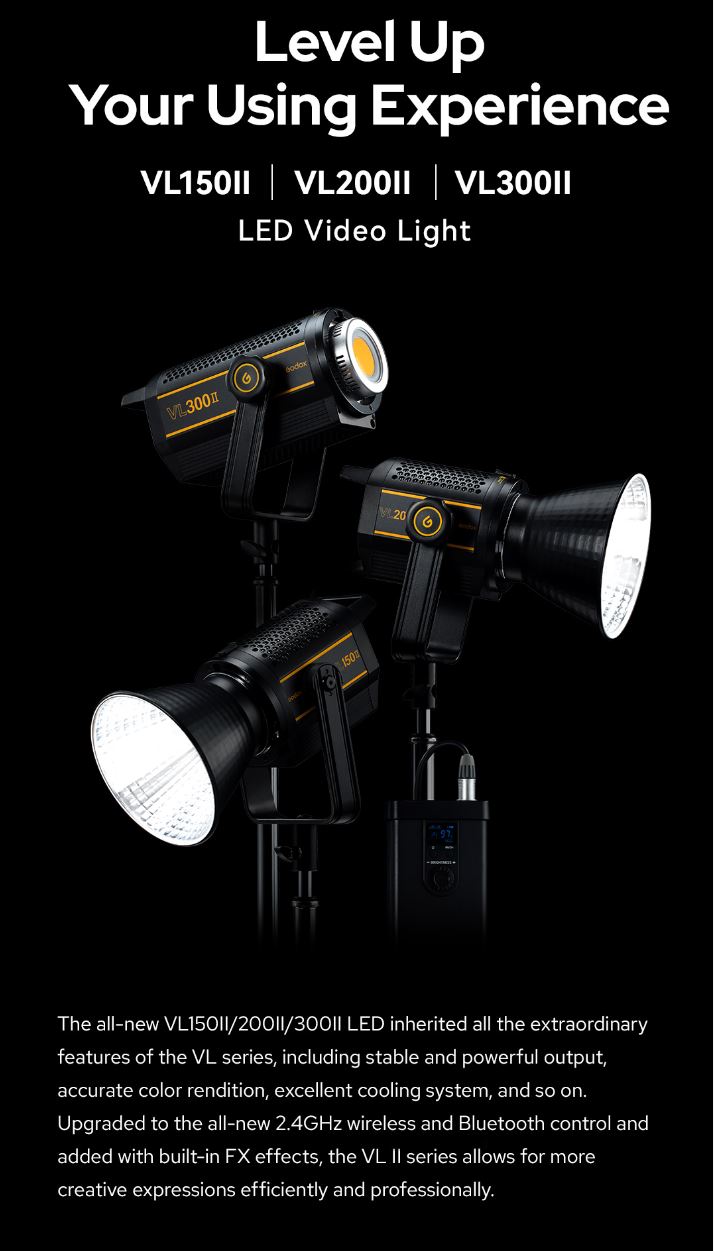 Useful for lighting your next interview, product, or portrait shoot, this VL200II VL300II Series LED Video Light from Godox offers power, light intensity, and modifier compatibility options for quality image creation. The 300W light has a controller/power supply that is separate from the fixture to facilitate convection cooling of the LEDs and allow easy placement overhead, especially since the controller has a V-mount battery plate.
 Features:

Power via DC or V-mount Lithium battery
Optional 2.4 GHz Remote, Bluetooth
32 Channels, 16 Groups, 96 CRI/TLCI
Daylight Balanced 5600K Color Temp
Universal 100-240 VAC, 0-100% Dimming
Bowens Front Accessory Mount
8 Lighting Effects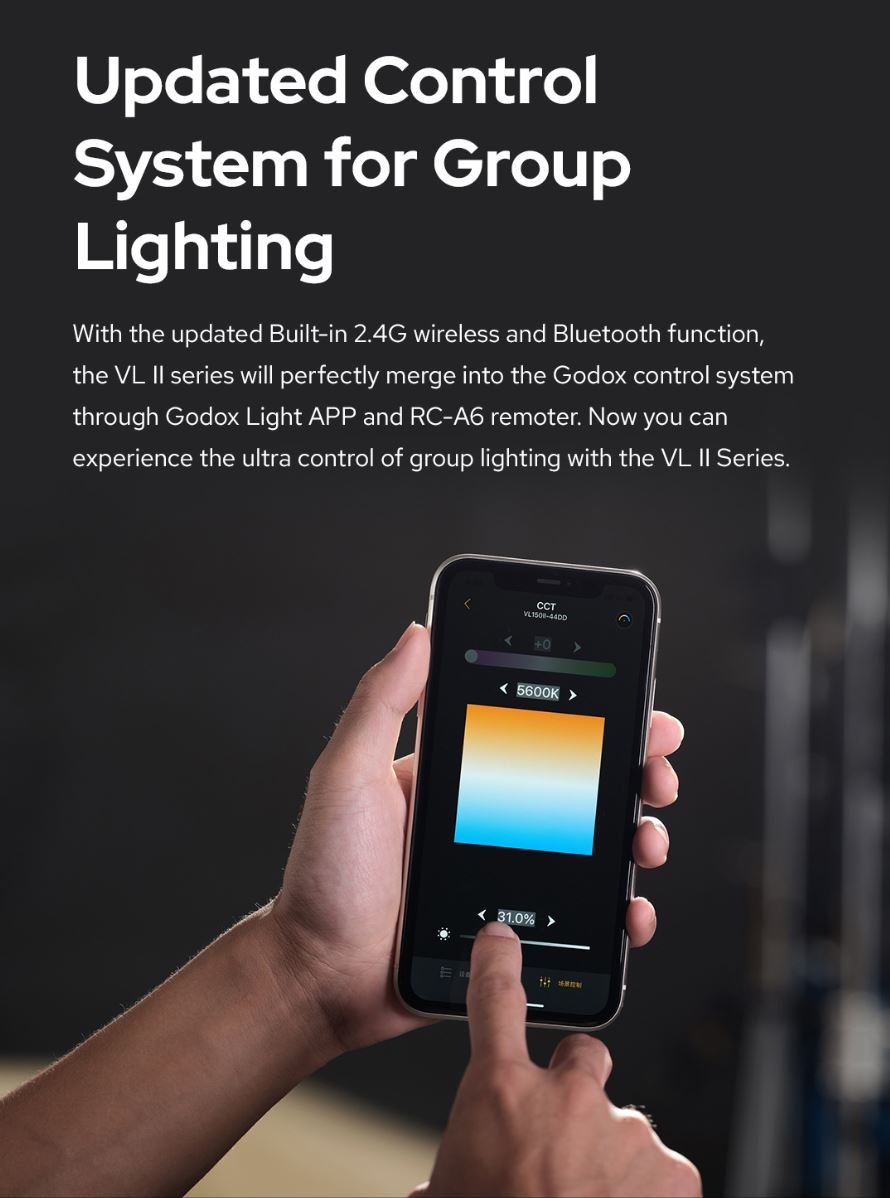 The daylight-balanced LEDs feature CRI and TLCI ratings of 96 to indicate superior color reproduction and they're dimmable too, from 0 to 100%. You can make light intensity adjustments locally on the fixture, and it has a built-in 32-channel, 16-group receiver that will accept wireless commands from an optional RC-A6 2.4 GHz remote control. You can also control the fixture wirelessly via Bluetooth with your phone and the Godox app.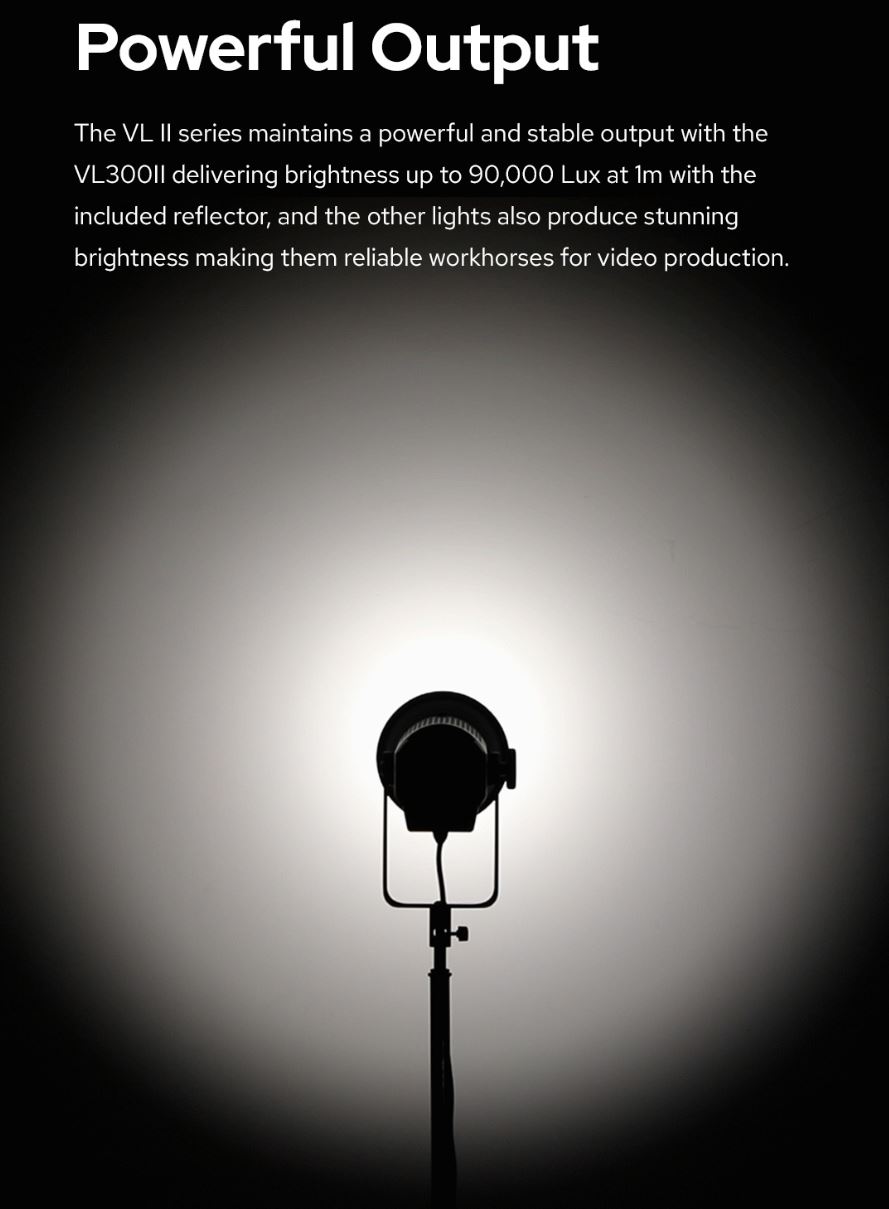 The light features a Bowens front accessory mount so you can use Godox modifiers and also those made by the many other manufacturers that use this popular mount. The light is ready for worldwide use thanks to its 100 to 240 VAC power supply but it will also run on a V-mount battery when AC current is unavailable. Finally, as an added bonus, Godox provides eight lighting effects to add realism and a personal perspective to your shoot.