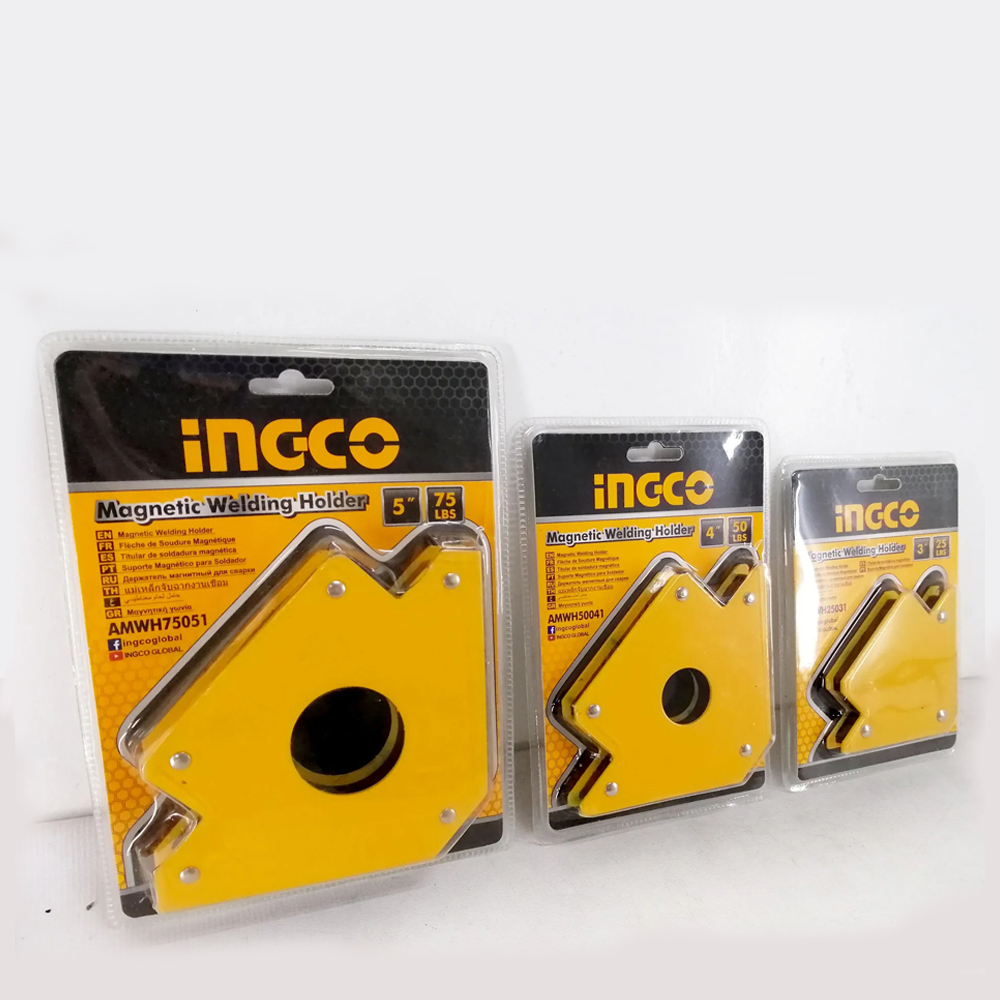 Description:

Magnetic squares for welding which leave both hands free; magnetic welding holder for welding, soldering, assembly, marking, spreading, etc.
Sturdy and compact arrow design fixes your workpiece in a 45-degree, 90-degree or 135-degree angle – maximum application temperature: 140 °C
Strong and versatile: welders magnet with (25lbs, 50lbs, 75lbs) holding force – for flat, round and square-cut components
Easy, precise application and positioning by means of 3 set angular measures and an additional drill hole in the magnetic welding holder
Precise holding in 3 angles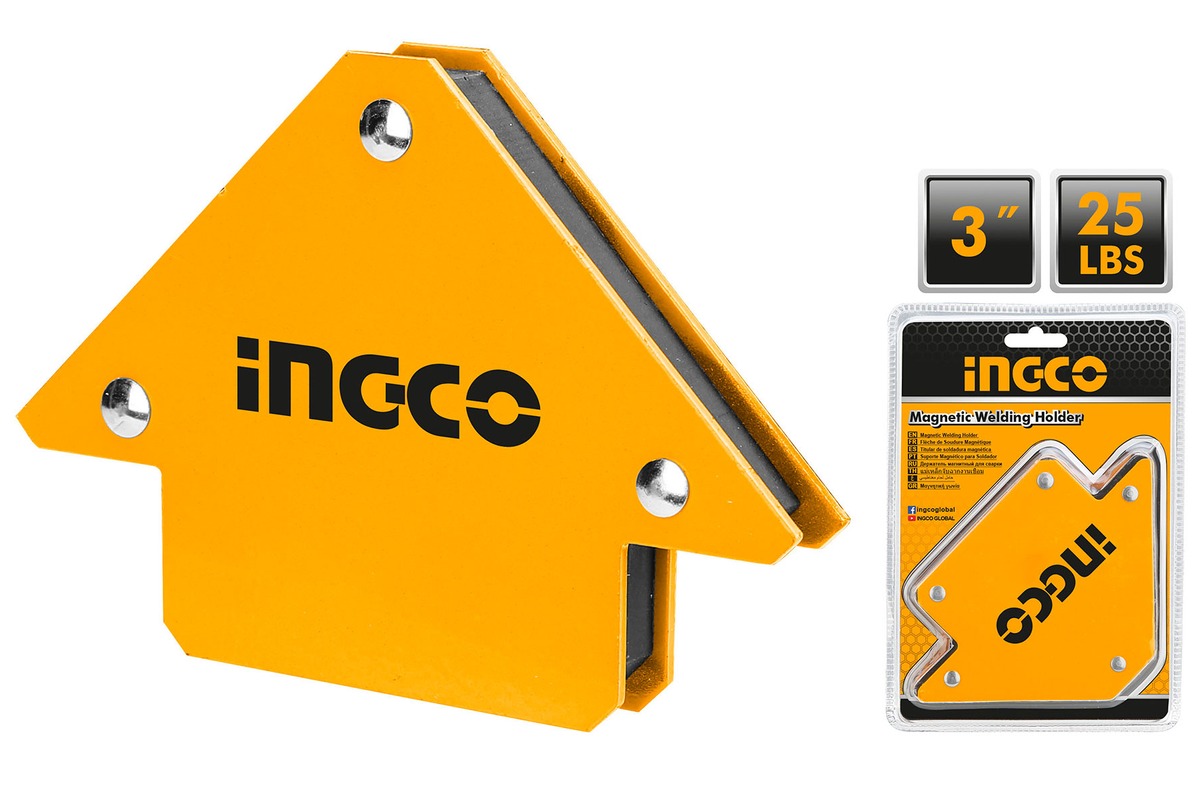 FOR 3" AMWH25031
Material: Magnet and Steel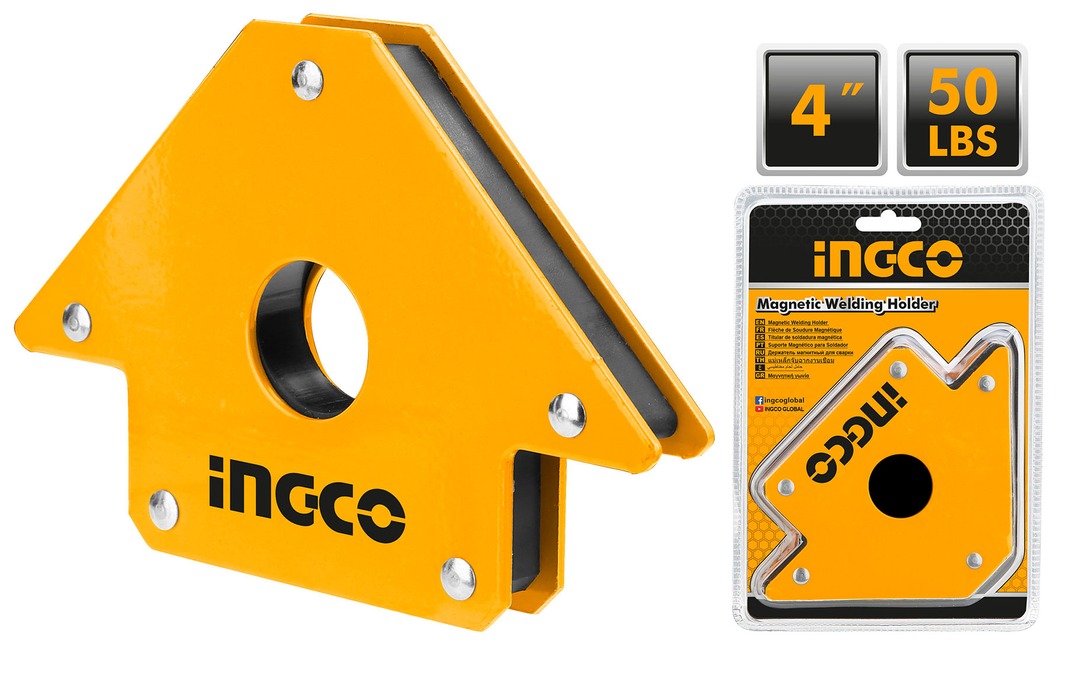 FOR 4" AMWH50041
Material: Magnet and Steel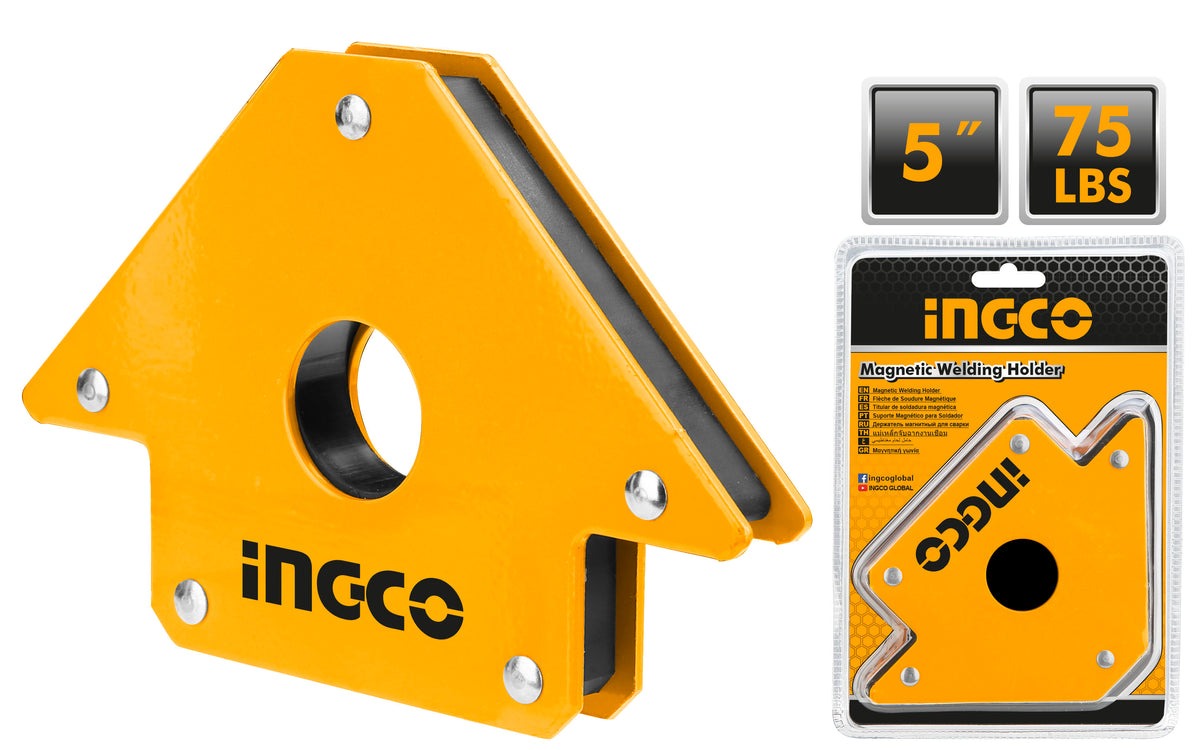 FOR 5" AMWH75051
Material: Magnet and Steel
With the INGCO magnetic square tool magnet, you can weld, solder and assemble components easily and without any help. You can fully concentrate on your work because the magnet welding holders leave both hands free, are easy to set up and position and can be used for 45°, 90° and 135° angles.
With a maximum operating temperature of 140 °C, the welding magnets are also very heat resistant. This makes them the ideal helping hand in assembly and welding in particular and in the processing of ferrous metals in general.
High magnetic holding power & handy hole on select models, the magnetic welder holders come in an arrow shape and are available in different sizes of 3inch or 5inch as per your requirement.
You can vary the size of the welding magnet in accordance with the size and weight of your workpiece: the bigger the arrow magnet, the higher its magnetic holding power.
Some of the magnets for welding also has a drilling hole which facilitates handling and offers additional support in adjusting and fixing the workpieces