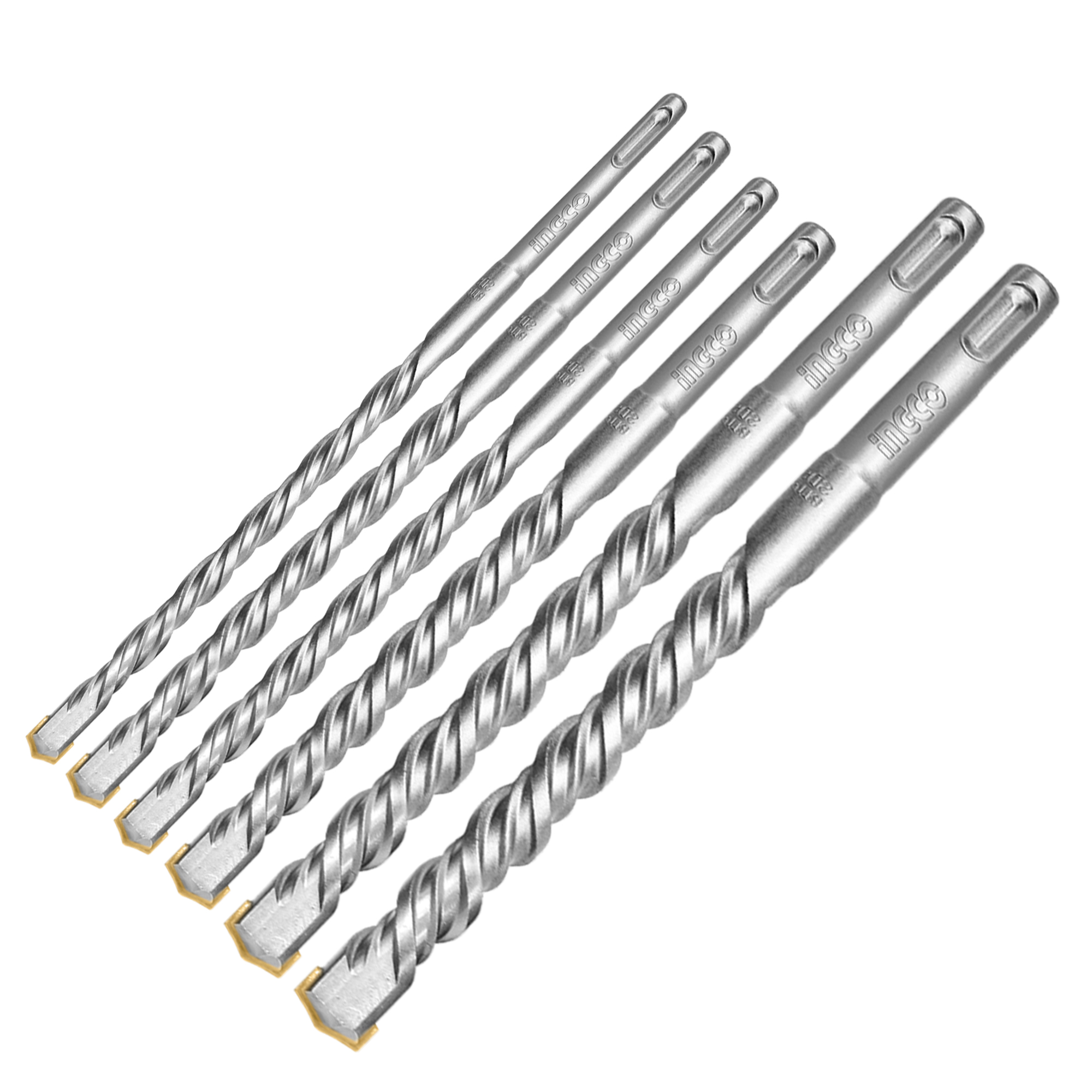 FEATURES:

High Grade Sintered Carbide Tip - heavy duty strike resistant tip made of sintered carbide
160° Shallow Nose Angle - provides the optimum angle for penetration and chiseling effect
Deep Flutes - provide optimum removal of dust & debris via rounded spiral geometry
Strengthened Core - ensures optimum transfer of hammering, stability and strength
DIN 8035 - ensuring perfect quality, drilling speed & vibration reduction
Heat Treated - for extra strength & longevity

- Suitable for SDS-plus electric or rotary hammer.
- Cross type carbide tip Head allows for precise starts in materials, improve bit penetration.
- Optimized double flute design to fast and efficiently remove drilling dust and debris, reduce bit stress when drilling and keep the bit running smoothly.
- For concrete, brick, block, stone, masonry and granite drilling.
Specifications:
Brand: INGCO
Model:

DBH1210602
DBH1210802
DBH1211201
DBH1211401
DBH1211602
DBH1211801

Size:

6 x 160mm
8 x 160mm
12 x 160mm
14 x 160mm
16 x 210mm
18 x 210mm

Type: SDS PLUS Masonry Hammer Drill Bits
Usage: Heavy-Duty Drilling Applications