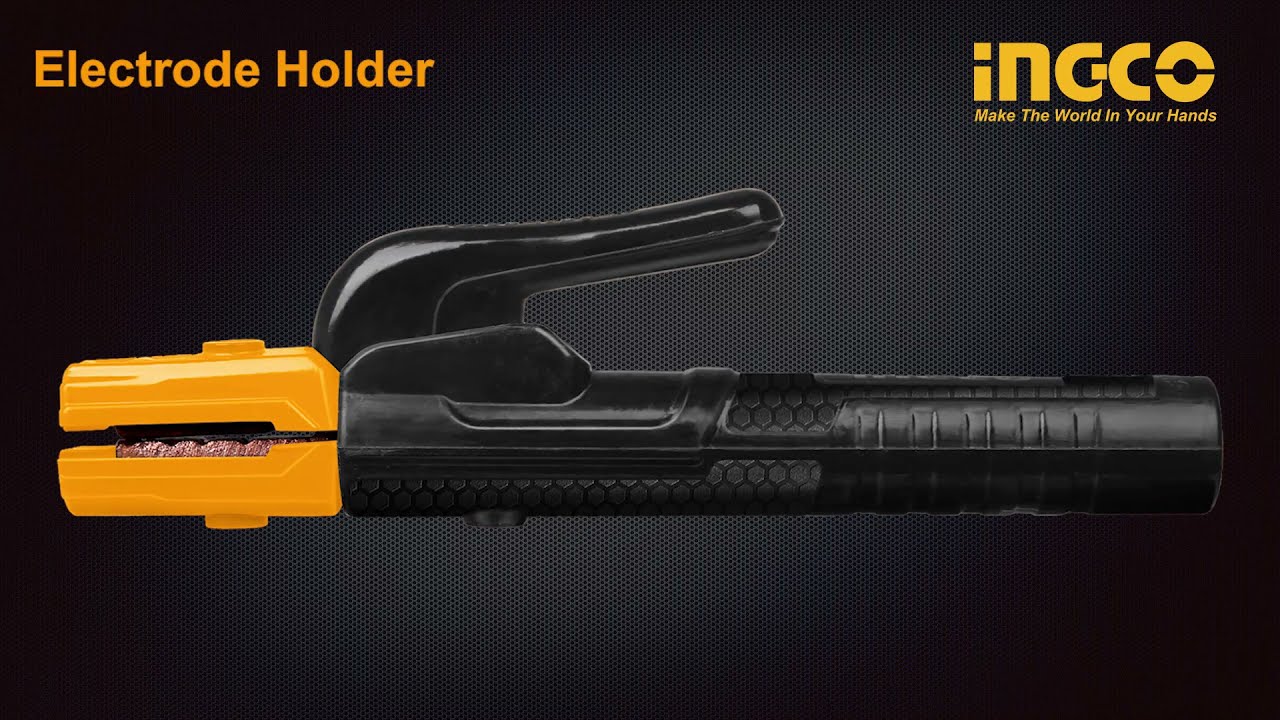 Description:

The welding electrode holder is the insulated holder that stifles the electrode.

During welding work, the welder grips this holder to manage arcs.

The current is excellently supplied between the holder and electrode. For welding in various positions, two-hole points are available, one at 45 and another at 90 .

The welding electrode holders are entirely insulated to give the utmost safety.

The electrode holder is also called a stinger; it is a clamping instrument for locking the electrode safely in the required position.

The INGCO electrode holder WAH5008 is designed in such a manner that provides easy and quick electrode shift.

There are two common varieties of electrode holders available, and they are insulated and non-insulated.

The Netherlands type welding pliers are the best machine for MMA welding machines which are below 500A.


Features:

INGCO Welding Electrode Holder

Pure copper clamp good conductivity and low heat exhausted

Fiberglass handle, good heat and electricity insulation

Well organized grooved jaw for firm grip of rods in 45°, 90° and 180° position

Clamping device for holding the electrode safely in any position

Using hollow insulated handle the welding cable is attached to the holder

500A rated current

Netherland type suitable for INGCO MMA Welding Machine
Specifications:

Brand: INGCO

Model: WAH5008

Type: Electrode Holder

Rated current: 500A

INGCO Style, New design

High Quality Copper Clip

Netherlands Type

High Quality Insulator

Suitable for INGCO MMA welding machine (below 500A)