Insta360 Pet Strap Mount for GO 2 Camera with Elastic Adjustment Lightweight for Dogs Puppy Cats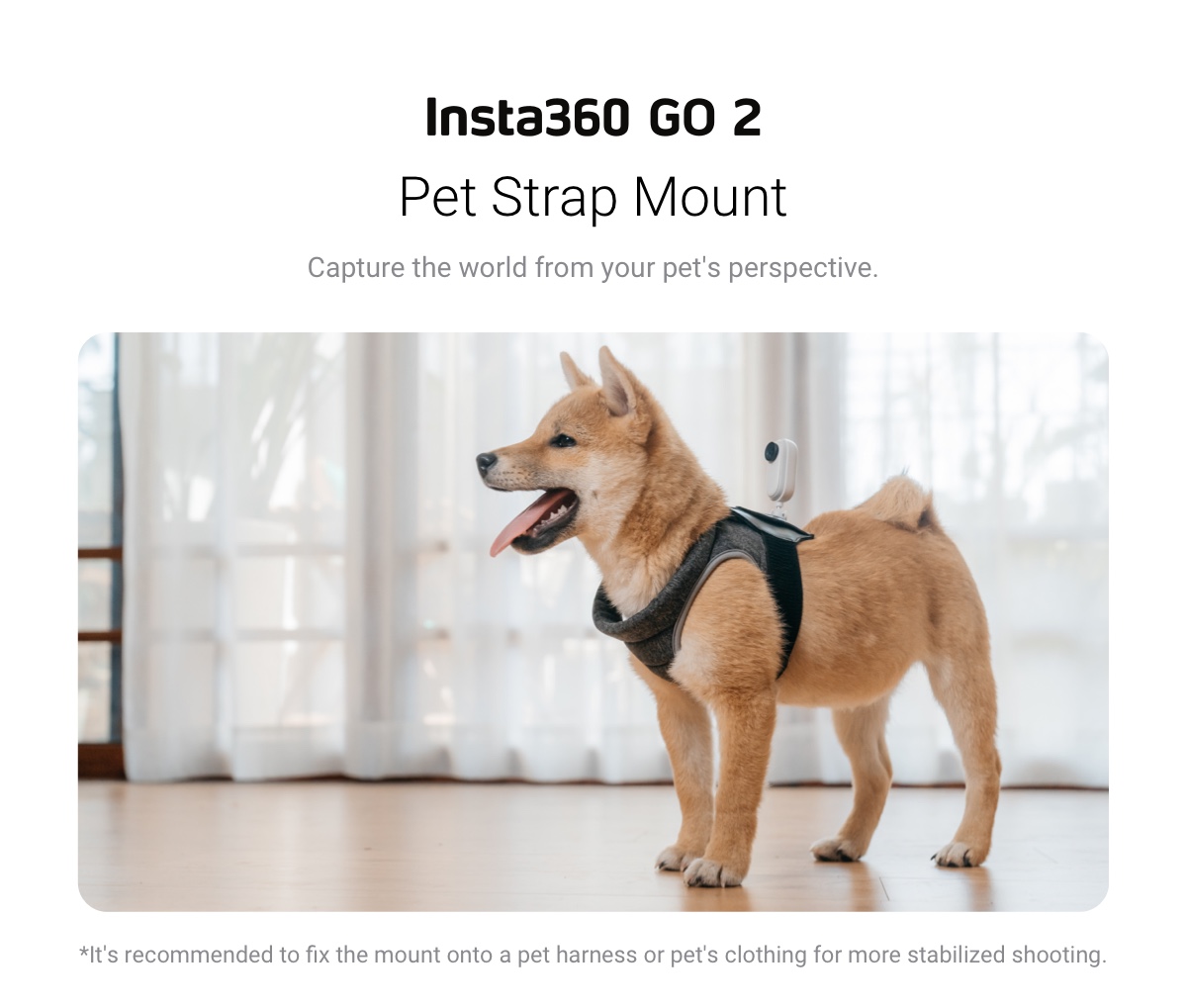 Overview:
The Insta360 Pet Strap Mount is soft and lightweight to fit comfortably on your dog or cat so you can capture video from your pet's perspective. The top is made from gentle polyurethane leather. The GO 2 Pivot Stand, sold separately, is required for securing your Insta360 GO 2 camera to the Pet Strap, and you can then adjust the camera to virtually any angle.
The Pet Strap is adjustable between 13.8 to 17.7" to fit most pets and is easily secured at the top by hook-and-loop fasteners. Insta360 recommends putting it on over your pet's harness or clothing for more stabilized shooting.
Capture the world from your pet's perspective.

Adjustable, soft, and lightweight.

Slot the GO 2 Pivot Stand right into the strap's pocket.
Key Features
Soft, Lightweight Design

Polyurethane Leather Top

Optional GO 2 Pivot Stand Required

Elastic Adjustment
Insta360 CING2CB/J Specs
Material: Elastic Band with Hook-and-Loop Fasteners
Polyurethane Leather
Adjustability: 13.8 to 17.7" / 35 to 45 cm (Elastic)
Total Length: 20.3" / 51.5 cm
Weight: 0.3 lb / 140 g