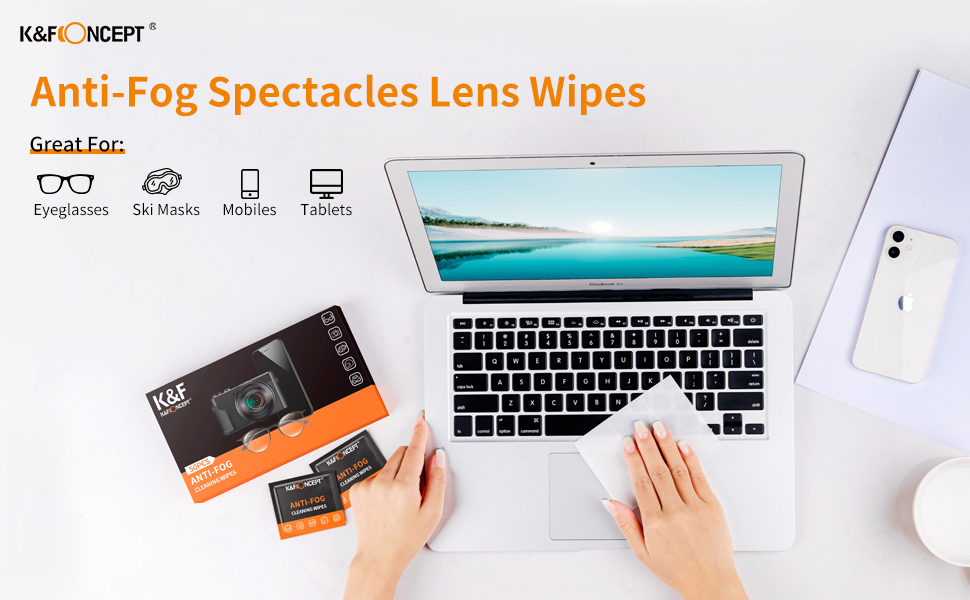 Overview:

Anti-fog wipes contain anti-fog factors, get rid of the embarrassment of lens fogging, and provide a 6-hour fog-free environment; (If you need to ensure this time, you must ensure that the anti-fog layer is not damaged)
One piece of paper for multiple purposes. Suitable for cleaning glasses, goggles, camera lenses, sunglasses, screens, ski masks, swimming goggles, anti-fogging and fogging;
The wipes are soft and non-abrasive, and can provide streak-free, safe and fog-free for all types of coated lenses (including glasses and sunglasses).
The individually packaged lens anti-fog wipes can be carried with you, anti-breakage packaging, travel friendly.
Environmentally friendly wet tissue paper, tough and durable, clean and hygienic after wiping, no swarf, no residue.
Features:

The anti-fog effect can be maintained for 6 hours.
Anti-Fog Spectacles Lens Wipes are super quick drying (5-10 seconds).
The Anti-fog wipes are all individually wrapped ensuring each wipe is as good as the last.
Easy to open, easy to use and they're small enough to fit in your pocket, purse, wallet or phone case.
Usage and Note: Wipe both sides of the glasses evenly. Don't wipe the glasses with other clothes or wet wipes during this period, otherwise the anti-fog effect won't be effective.