Overview:
WPS is a 3-way passive, 2 x 8" small line array featuring scalable resolution optimization. This flexible approach to array optimization provides greatly improved coverage, consistency and control compared to a standard line array.

The WPS is a versatile, state-of-the-art line array with a peak SPL of 133dB and is designed for small-to-medium scale touring and install applications that require a high output array with reduced weight and footprint. With exemplary coverage consistency and superb sound performance, the flexibility of WPS makes it an ideal system for live sound reinforcement and installations in theatres, concert halls and Houses of Worship. Return-on-investment within a rental company's inventory is maximized by also deploying WPS arrays as front-fill, delay or side-hang support for larger WP systems.
WPS is a passive 3-way system which integrates a high density of drive units in a very compact enclosure. It features 2 x 8" (200mm) LF drivers, 4 x 4" (100mm) midrange drivers and 4 x 1" (25mm) exit HF compression drivers loaded by a molded HF horn which occupies the full width of the enclosure  defining the 100° horizontal constant directivity coverage pattern of both the HF and midrange sections.
The 4" midrange drivers are compression-loaded to raise efficiency and enter the horn walls via annular slots close to the HF throat to sum effectively with the HF wavefront. In the HF section, four 1" exit compression drivers deliver pristine high frequency sound without the harshness and distortion associated with larger format devices.
The 8" LF drivers are set back behind the walls of the HF horn, with a small volume of air in front of each driver increasing the output at the upper end of its operating range. The LF exit apertures are spaced apart horizontally to provide useful LF horizontal pattern control.
For extended low frequency performance, WPS is designed to be partnered with the SXC118 cardioid subwoofer or its flyable variant, the SXCF118.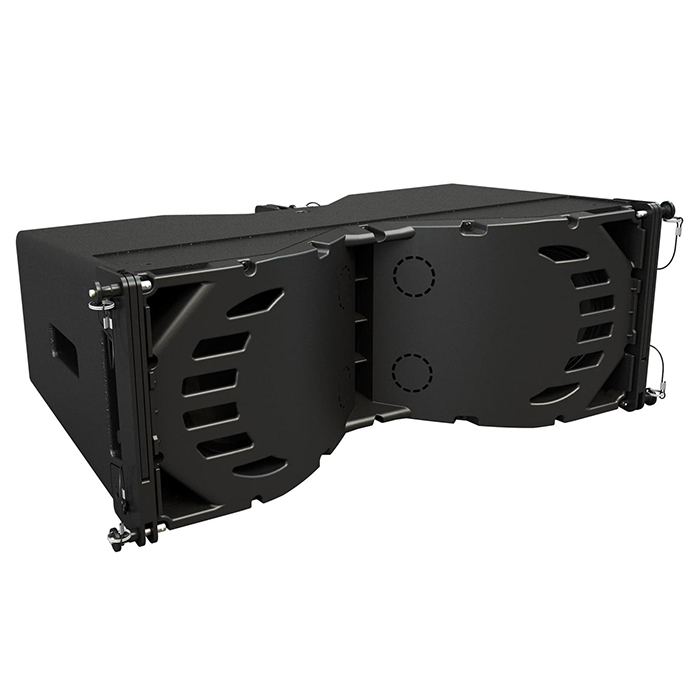 Benefits
Consistent coverage achieved 'straight-out-of-the-box'

DISPLAY intelligent software reduces set-up time and eliminates trial-and-error

Improved audience coverage with reduced sound-spill
Applications:
Touring sound reinforcement for small and medium-size venues

Fixed installations in concert halls, theatres, ballrooms and HoW

Sports stadium, arena installations & corporate AV events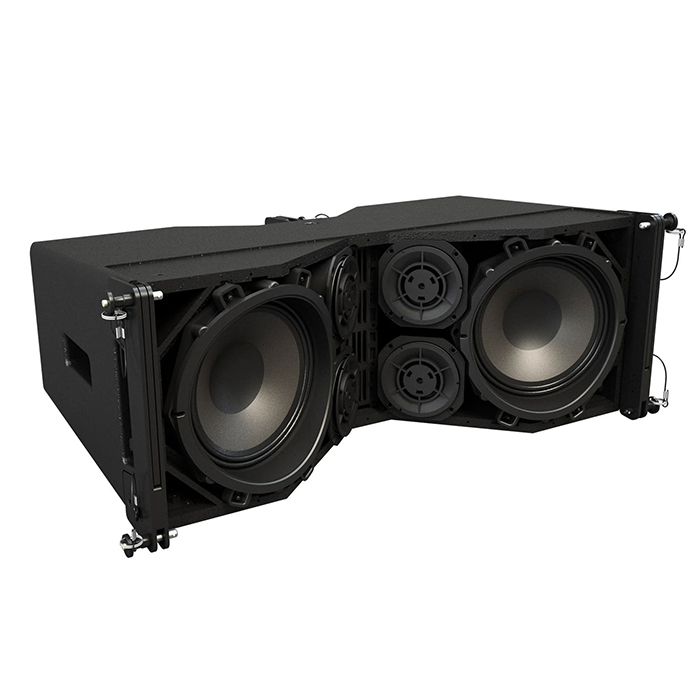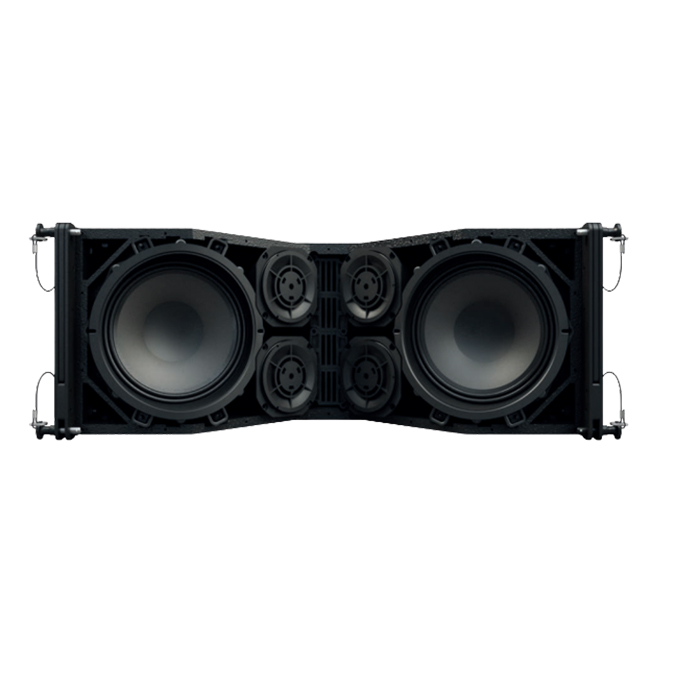 Specification:
TYPE: Three-way, passive line array element

FREQUENCY RESPONSE: 70Hz-18000Hz ± 3dB

LF: 2 x 8" (200mm)/2" (50mm) voice coil, long excursion, vented yoke, neodymium magnet drivers

MF: 4 x 4" (100mm)/1" (25mm) coil, neodymium magnet drivers, compression loaded

HF: 4 x 1" (25mm) exit/1.4" (35mm) HT Polymer diaphragm, neodymium magnet compression drivers

SYSTEM AMPLIFIER: iKON iK42

SYSTEM RESOLUTION: 1 to 3 enclosures per amplifier channel (iK42)

DISPERSION (-6DB): 100º horizontal (-6dB), 120º horizontal (-10dB), 10° vertical

CROSSOVER: 520Hz, 1.6kHz internal passive

ENCLOSURE: Vertical trapezoid with 5º wall angle, multi-laminate birch and poplar-ply construction

FINISH: Black textured paint

PROTECTIVE GRILLE: Black HEX perforated steel

FLOWN ARRAY MAXIMUM: 16 (installation) and 24 (touring) enclosures in a single array

(W) 650mm x (H) 261mm x (D) 400mm

(W) 25.6in x (H) 10.3in x (D) 15.8in