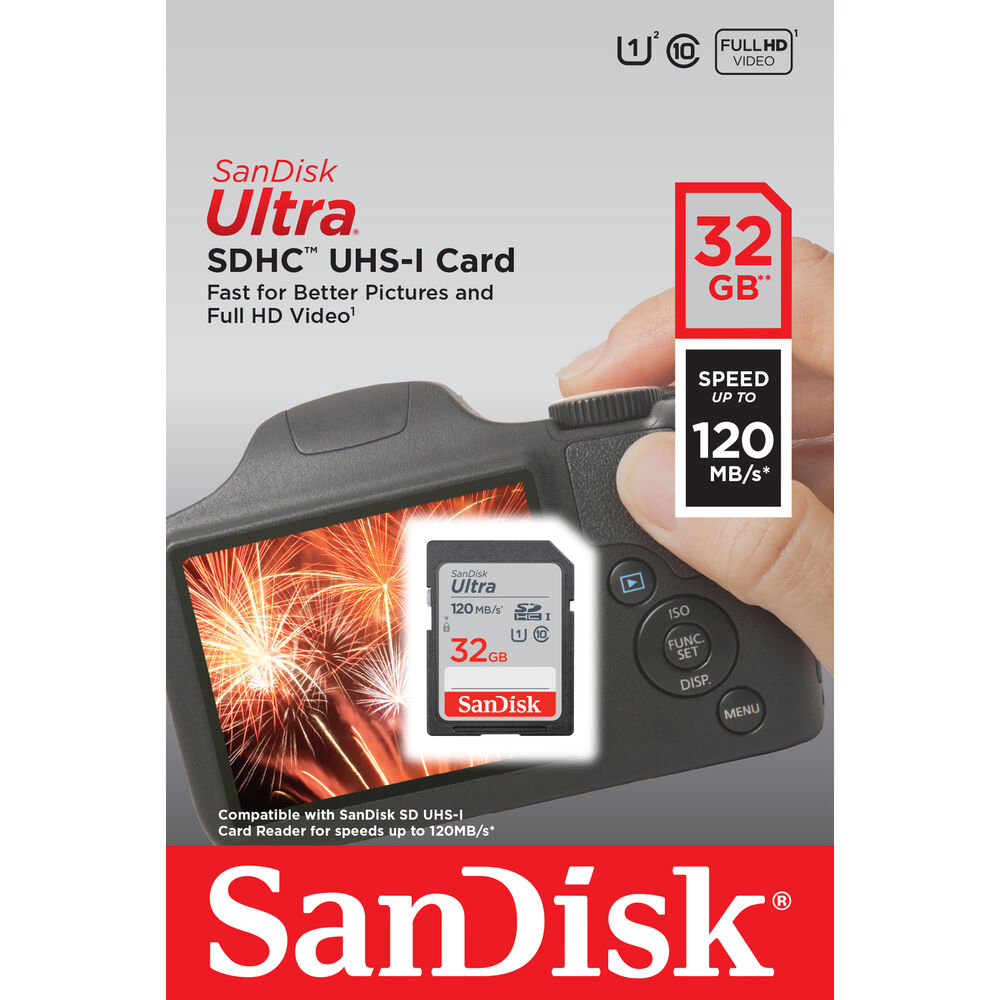 General Features
Don't Miss the Moment

SanDisk Ultra SD cards are fast with exceptional UHS-I video recording performance to let you capture your memories when they happen.

More Time, More Memories

Save time with fast speeds of up to 120 MB/s to help you quickly move your photos and Full HD videos. You'll be able to transfer up to 875 photos in one minute.

Keep Shooting

This card delivers up to 32GB of storage, so you can shoot tons of photos and hours of Full HD (1080p) video without changing the card.

Resistant to Water, Temperature Fluctuations, and More

SanDisk Ultra UHS-I SDXC cards are durability tested to protect your memories from life's mishaps, including water, shock, x-rays, and temperature extremes.

Compatible with SanDisk's SD UHS-I Card Reader

Use this card with the SanDisk SD UHS-I card reader so you can move your files quickly.
Key Features
Records Full HD Video and Still Photos

Water / Shock / X-Ray Proof
Specifications:
Read Speed: Maximum: 120 MB/s

Write Speed: Minimum: 10 MB/s

Durability: Shockproof, Temperature Extremes, Waterproof, X-Ray Proof

Built-in Write-Protect Switch: Yes