Wasabi Power CLUTCH for GoPro Cameras (Power Bank Hand Grip), Action Cameras & Smartphones Compact Digital Cameras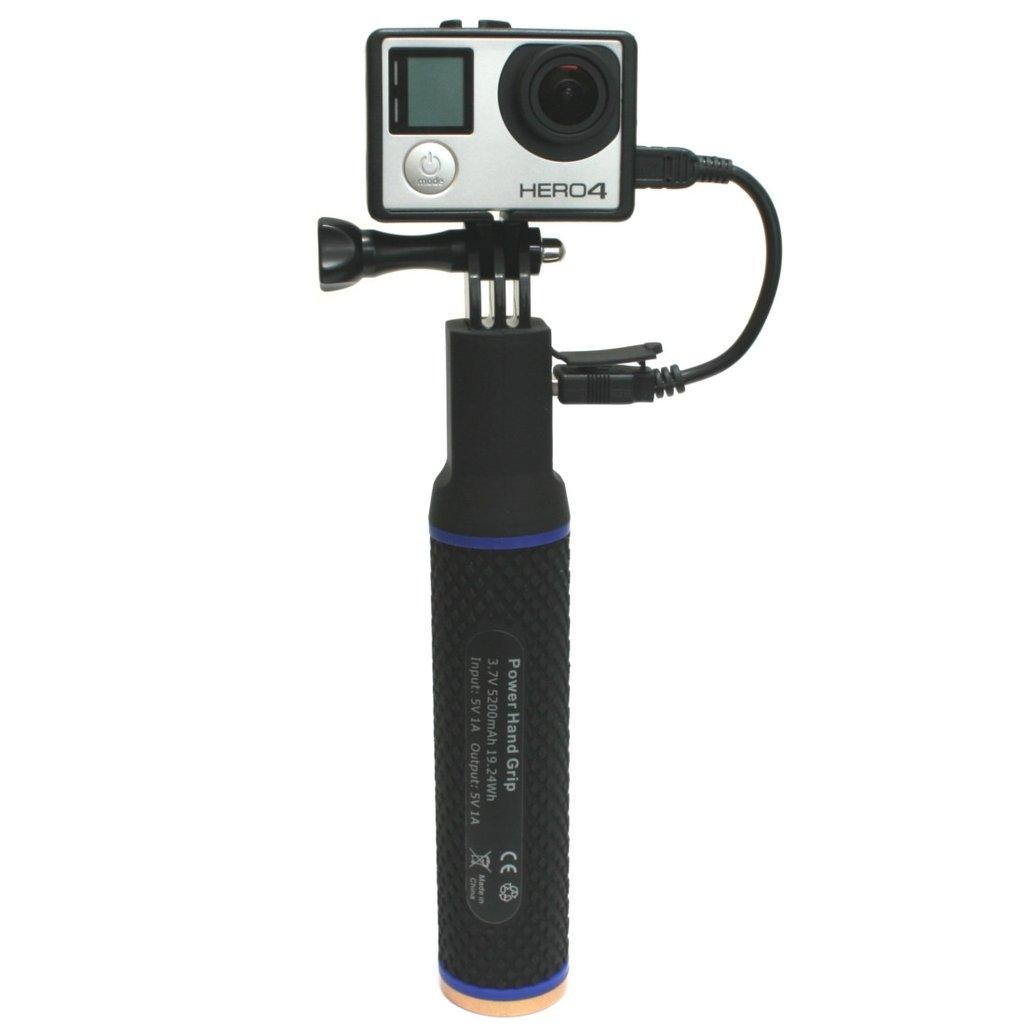 Get the power you need in the palm of your hand with the Wasabi Power CLUTCH power hand grip.
Featuring 5200mAh of extra battery storage, the CLUTCH functions as a portable power bank, ready to go when you need it. It's the perfect companion for all-day adventures when you'd rather be focused on filming instead of swapping batteries.
Compatible with all GoPro cameras (skeleton or frame housing not included) and smartphones up to 3.25" wide
Specifications:
Weight: 6.4 oz
Length: 8 inches
Input: Micro USB, 5V, 1A
Output: USB, 5V, 1A
Capacity: 5200mAh